Graduation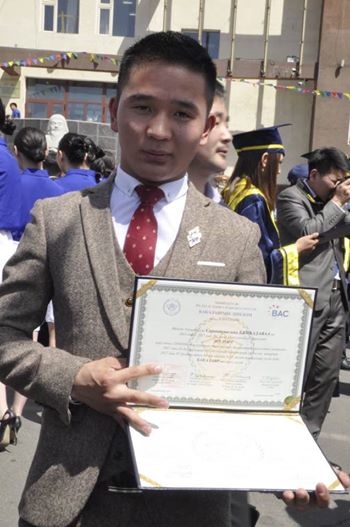 I am Byambadavaa. I graduated at the University of Humanity in Ulaanbaatar. After four years of study I have my bachelor diploma in law. I will now try to find a job in my profession or other work that will pay me more, because I want to study for my masters. I am very grateful to all the people who helped me. When I still was a small boy I came to Anna Home with my brother, because we had no parents any more, they died. Anna Home was fantastic, it felt just like home. I lived there for more than 10 years, half my life. I was lucky, it was a warm house with good people. I will never forget my brothers and sisters of Anna Home! I hope that we will help more poor children in Mongolia. It is my dream to become the best lawyer and then I will help poor children in my profession. Thank you brothers and sisters, I try to take care of myself now and I wish you all the best.
.
Khurelbaatar studies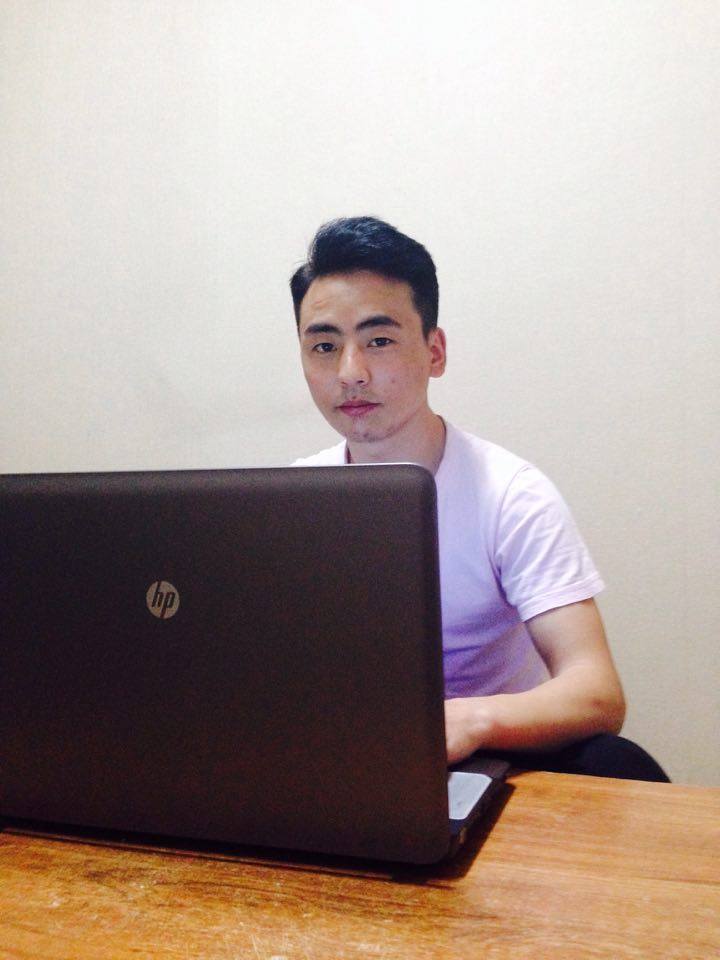 Ten years ago I came to Anna Home. I was a little boy and did not go to school. My mother and I had no home. When I first heard about Anna Home I thought it was just a children's home. But when I came there it was fantastic for me. I lived there for 10 years and I was able to go to school. I found there love, warmth and good friends. Now I am a student in Ulaanbaatar. I just finished my first year successfully, I am learning a lot.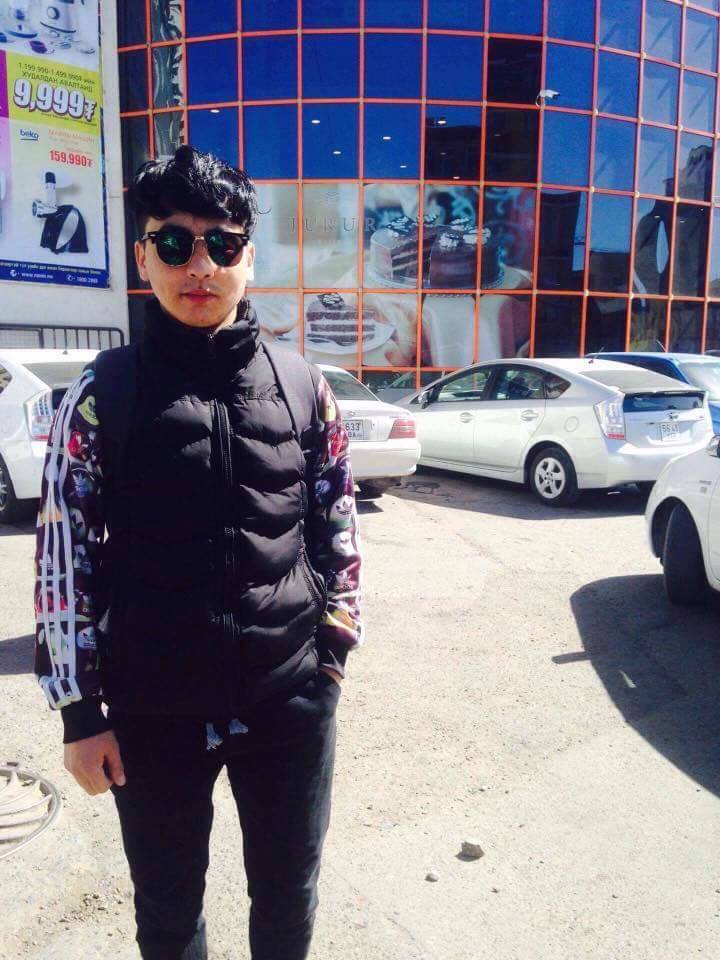 I am very happy to study Graphic Design, I find it interesting. I don't know what would have become of my life if I would not have gone to Anna Home. Thanks to all my friends I did it and Byambadavaa has taught me lots about life in Ulaanbaatar, about studying and about making friends. All people in Anna Home are so good for poor children. I love you and I will try to become a good graphic designer. I also try to learn English. I now have a new laptop which is very useful. I want a summer job in Ulaanbaatar, but I miss my little brothers and sisters in Anna Home. I wish all my donors joy and happiness.
.
Boldsaikhan reports
In May the children had a short holiday. As we do every year we planted seeds. Della, who was a volunteer in Choibalsan a long time ago, sent us seeds from Canada. Half June summer vacation will start. We will then try to build a green house and we need to repair some beds, because they are also 10 years old. This summer we will go on summer camp for the 11th  time. I thank all the people from The Netherlands who help us.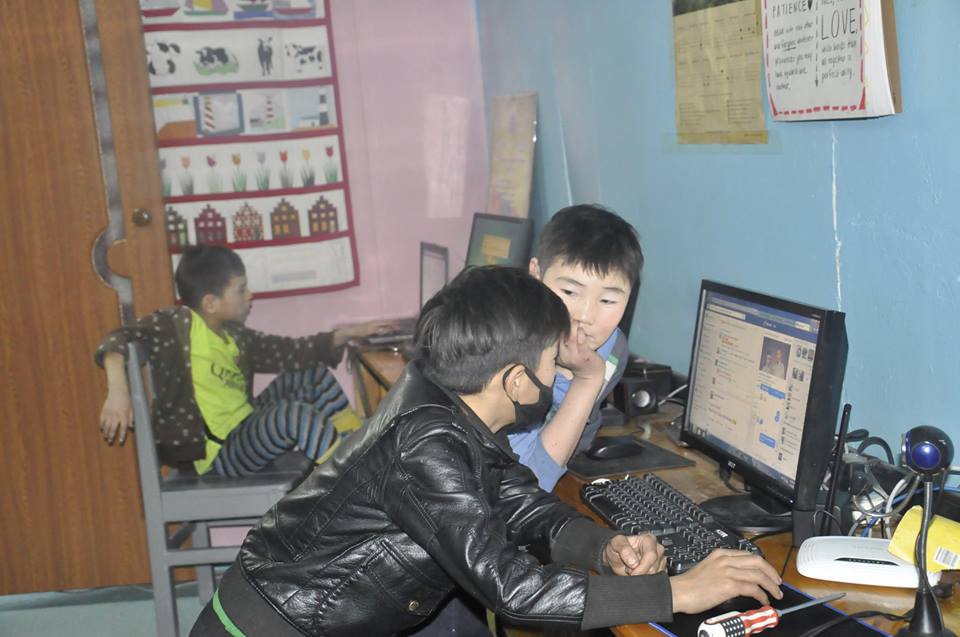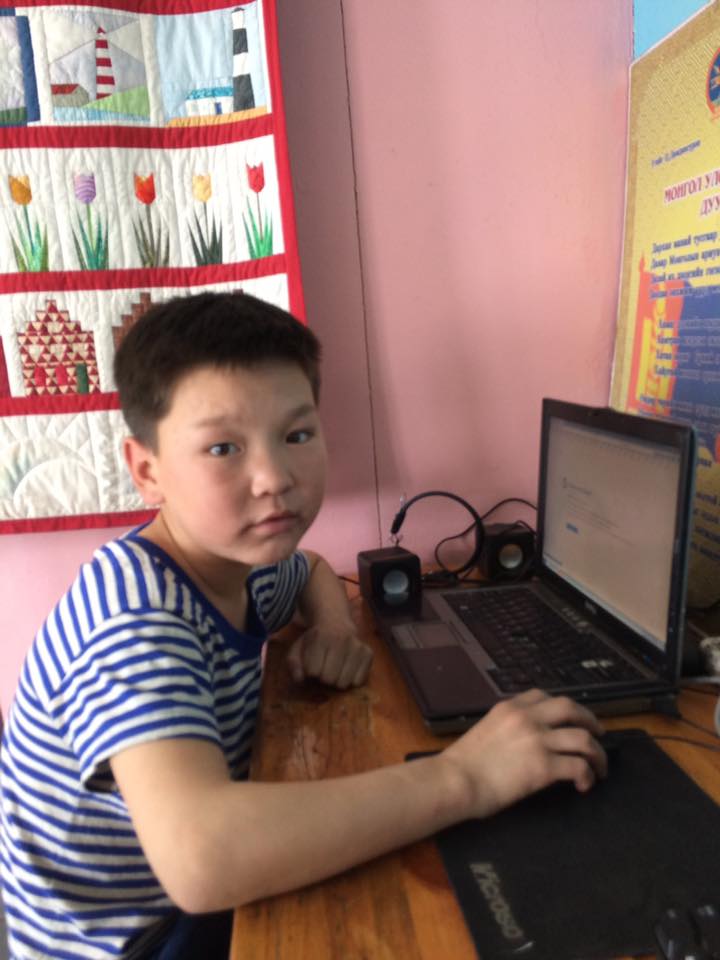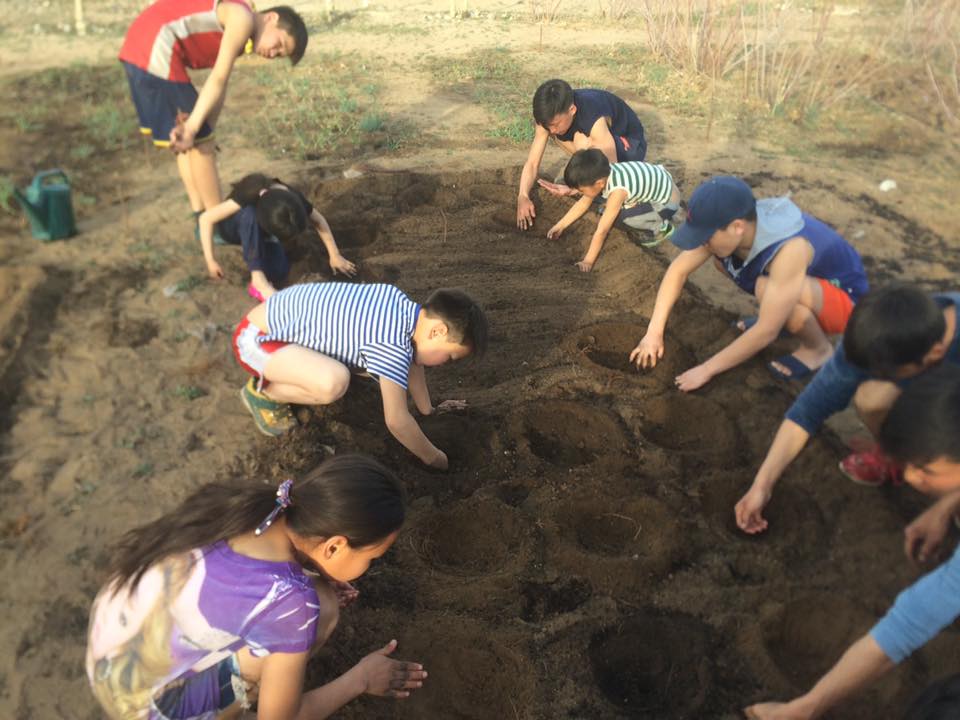 .
….
..
A visit to Anna Home?
We are preparing a trip which should take place in July 2018. Who wants to join us? During the national celebration of Naadam we will be in Choibalsan to celebrate this together with the children of  Anna Home. This is a great happening with horse racing, wrestling and archery. In Choibalsan there is never a tourist around, so it is a real Mongolian party. After that we could, together or everybody for himself, make a trip through Mongolia, for example to the Gobi desert or to Khuvsgul lake. And then maybe back home with the Trans Siberia Express? The programme is fully open. We are thinking of a group of around 10 people. If you are interested and want more information, please e-mail us.