Before they came to Anna Home all the children had a hard life. No good place to live, not enough money for heating and food, let alone for school. Some were mistreated by their parents. All of them go to school since September 2007.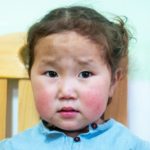 Ankhzaya (2017) came to the house in January 2020. She was found by the police, alone in a ger, at temperatures well below zero. Her mother and her aunt could not be found. And so this girl of only 2 years old was abandoned. In fact, she was far too young, but there was no alternative and so our residents have another little sister.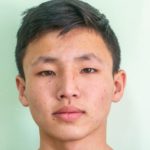 Ganzorig, 2004, lives in Anna Home since December 2008. His dramatic living conditions before that are described in the newsletter of December 15, 2008
Uuriintuya, Uuriintsolmon and Chingunee are sisters and brother. Their mother brings them in 2015 to Anna Home, forced by bitter poverty.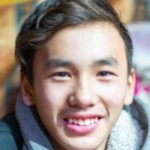 Althankhuu (2002) and Ederkhuu are brothers. They used to live together in Anna Home for a long time. Ederkhuu left Anna Home, Althankhuu studies at the technical college and now lives in the transition home.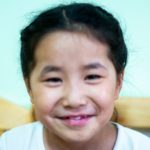 In 2015 Aminerdene (2012) came to Anna Home, only three yeras old. Her mother, who was pregnant again, can not take care of her. She has no home.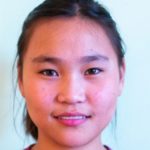 Sumyasuren (2008) also came in 2015. She lost her mother in a fire in 2009 and was adopted after that. But her adoption mother became very ill and could not take care of her. Her grandmother has no home to take her into. And so she lives in Anna Home..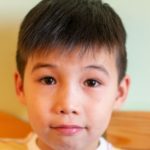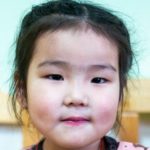 Munkhorgil (2011) and Munkhzaya (2014) are brother and sister. They came in 2018. Their mother is too poor to care for them: she has no work and no house. She also has a child of 1 year old, too young for Anna Home. He now goes to school, she goes to the kindergarten. 
.
Three children from one family also came to us in 2018, at the request of the local government. Mother is homeless and has big mental problems. The children were to become victims. Budgerel (2002) goes to the technical school. Anudari (2014) goes to the 8th Class. She has quite a few problems, for which the people of Anna Home try to care as well as possible. The youngest, Purevdori (2007) is healthy.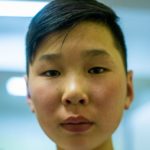 Ganbayr (2006) came in 2018. His mother has no house and helps nomads with their sheep. He too did not go to school.
Also in Anna Home:
In transition home:
At university in Ulaanbaatar:
.