10 years care for children
In 2006 Boldsaikhan began to take care of children who were left alone. That summer I met him. Ten years already!! That was enough reason for a party and nine donors came along. Below you will read what they thought of Anna Home. You will notice that the word "warm" has been used in all of their stories. And yes, this newsletter is far too long, but we had such a good time!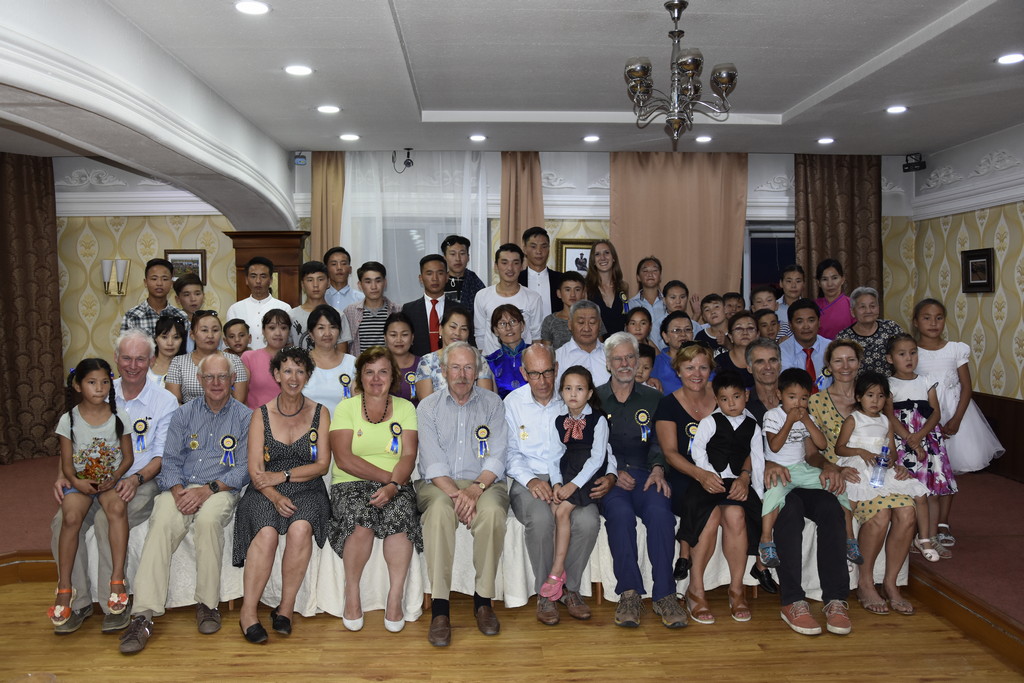 Renovation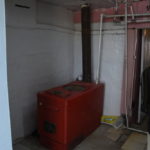 For the occasion of the 10th anniversary the building has been made bigger. Not to house more children, but to give them some more space and privacy. Under the expert supervision of Hassan we made two new bedrooms and we improved the heating system. Hassan, from the Colour4Kids Foundation, had travelled to Anna Home before, at the time of the first big renovation. The result is beautiful and the children are happy with the extra space.
.
The party
During the day together we celebrate Naadam, with its horse races, wrestling and archery. On the first night of this two-day event is Anna Home's anniversary party. Speeches, medals, songs and dancing. The farewell of Lizzie, who did such a good job during two years. And the photo album that we made to forget nothing of those 10 years. We went also to a nomad family and spent a whole day to play, to ride a horse and to eat together, in the traditional way, a sheep. They were so tired on the way back that some of them fell asleep on my lap.
These photo's tell more than I can write.
The impressions of Liesbeth and Willem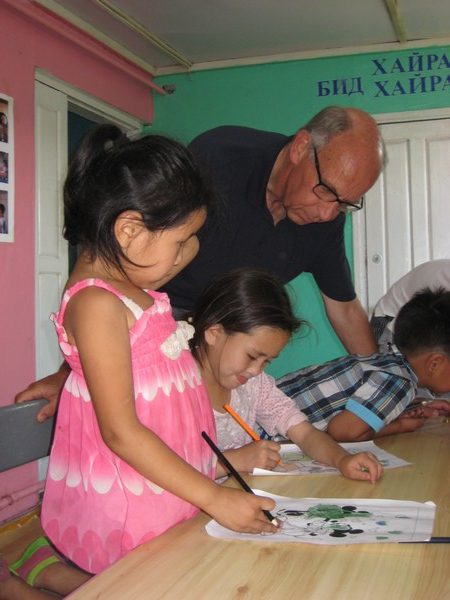 From the beginning we support Anna Home from The Netherlands. Ignited by the enthusiasm and drive of Maarten and Boldsaikhan. The 10-year existence we seize to go to the children and their Anna Home ourselves. After a journey through beautiful Mongolia, we arrive in Choibalsan by the end of July.
The first acquaintance; a group of curious, still somewhat shy, children awaits us. Soon the eyes start twinkling and a lively conversation starts in, for us, incomprehensible Mongolian. Using hands and feet, a laugh and sometimes some English words we understand each other well. The small ones take us by the hand, they want to show us lots of things. The older ones feel responsible, it seems, and try to make a conversation. How hard it is to imagine that they had to survive in difficult circumstances, some of them just a short time ago!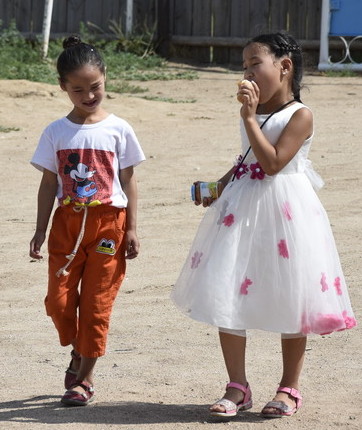 The children proudly show us their Anna Home, a colourful house that has been enlarged recently. The children have a room per age group. Each child now has a small locker, with a key; that is private! It is remarkable how the mix harmoniously, not much quarrel, all ages together, big helps small (and educates a little, just as in every big family). At the long table we are busy playing, puzzling, laughing and singing. A homely and warm atmosphere. A compliment for Boldsaikhan and his team!
Maintenance of the house is a constant point of attention; it is useful that Maarten tries to visit every year to help think about that.
The 10 year anniversary is celebrated with songs, a self-made film, performances, nice dresses of the children and delicious food. With all the speeches and the 10-year-Anna-Home-photobook it is a very special evening.
After three days we end our visit with food that the children prepared for us! It was heart-warming and unforgettable to experience oneself how the children grow up in Anna Home, safely and with care, towards an own future.
This is how Lies and Henk saw the children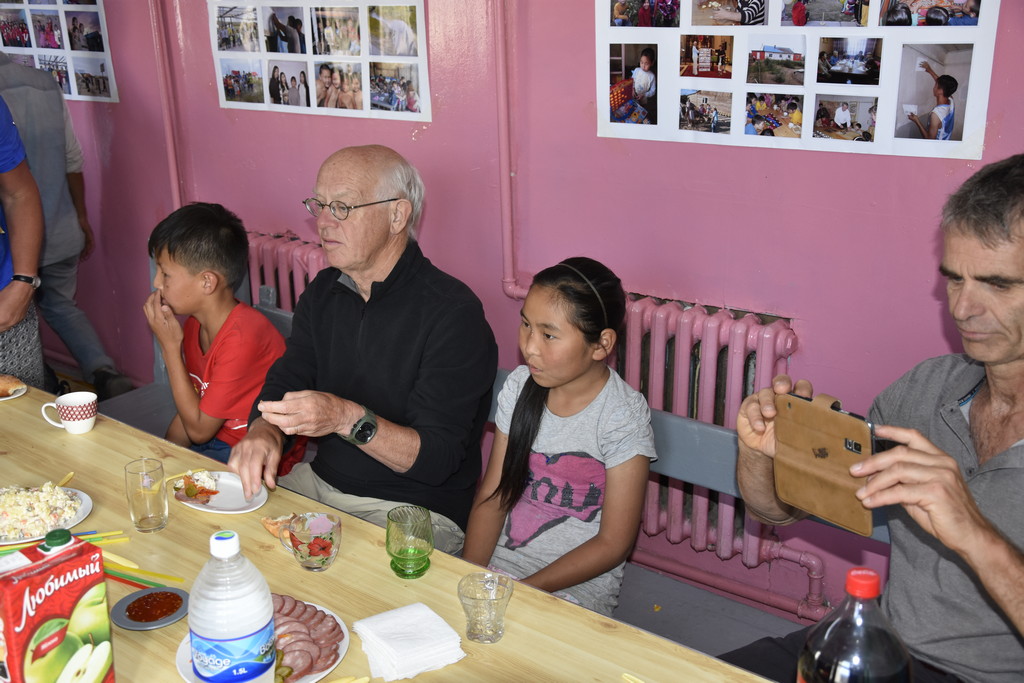 In the newsletters Maarten writes regularly about what is happening in Anna Home. But how is it when you yourself meet the children and the leaders? Heart-warming!
We meet the children during the yearly Naadam festival; in their own Anna Home and during a day together at a nomad family. And not to forget during the 10-year celebration, for which we undertook our journey. During this anniversary celebration and during a joint meal we enjoy performances, songs and speeches by the children. And at the end a van full of children says us goodbye at the airport with hugs and the exchange of e-mail addresses.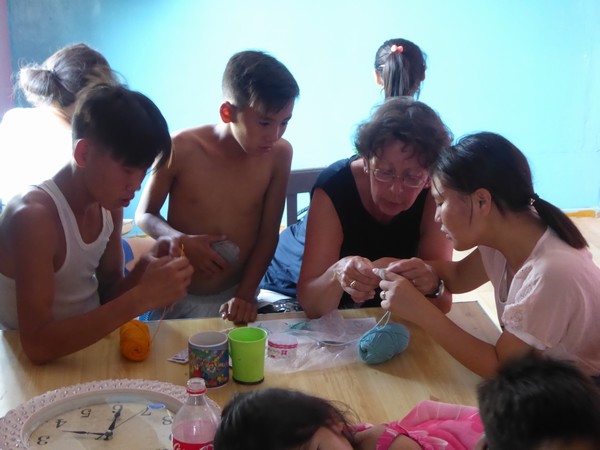 The children are merry, polite, affectionate and remarkably open. So it can happen that one evening, on the way to the hotel, you are accompanied by two girls, arm in arm. It feels like one big family, in which the big ones take care of the small ones and in which everybody helps with cooking, setting the table, chopping wood, etc. A steady father- and mother figure, Boldsaikhan and Baigal, form both for 10 years the indispensable basis of Anna Home, continuity, rhythm, discipline and security.
A few former inhabitants, who live or study in the capital, come home for summer vacation! Four young women are present at the celebration; they lived in Anna Home in its first years! They are an example for the children.
The children go to school, have plans for the future. They want to become plumber, they want to study or become a top athlete. What a result! And what a resilience a person can have!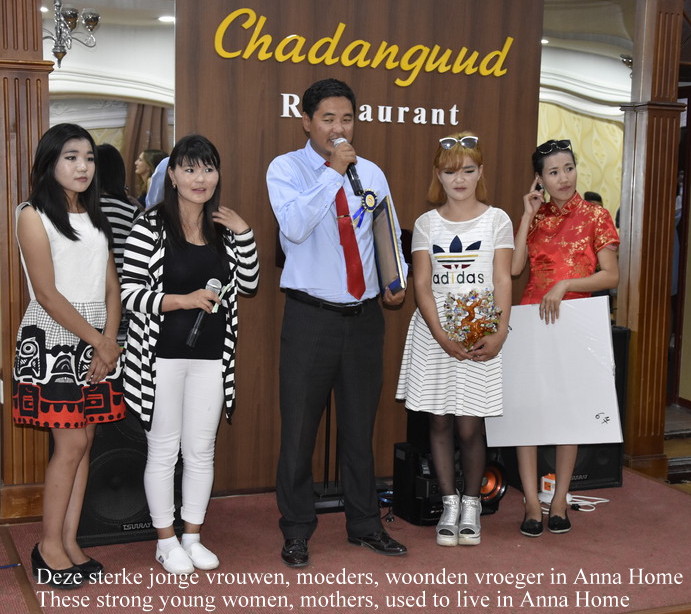 The project remains depending of financial support from The Netherlands, Belgium, etc. despite the many attempts to have the local government step in.
What an experience this visit was!
Priscilla and Jeroen in Anna Home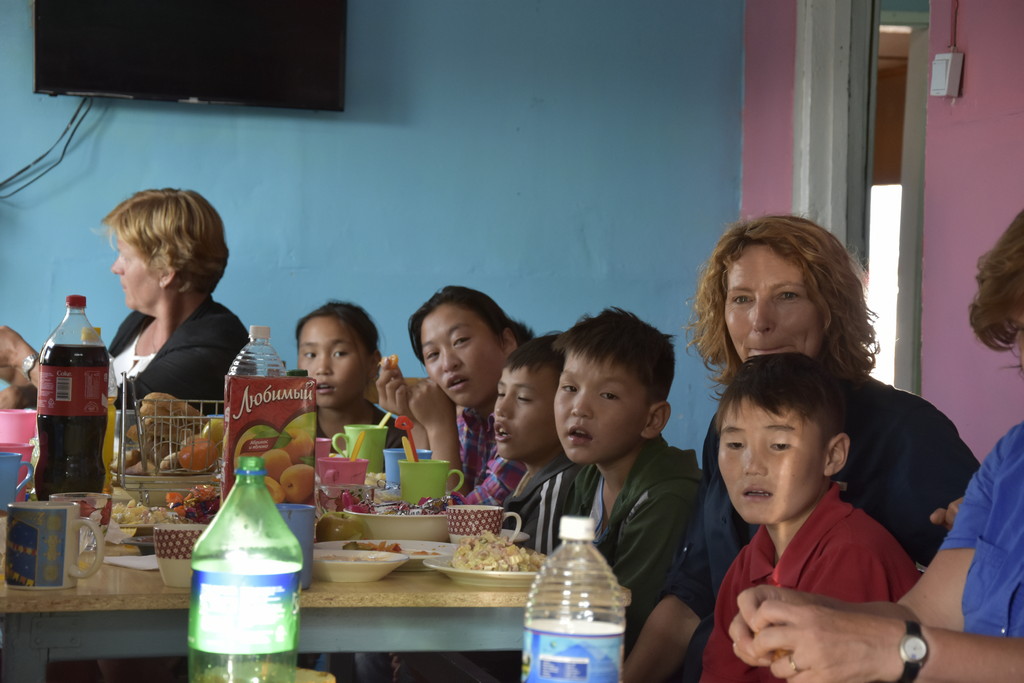 We also had the privilege to visit Anna Home and to get to know the children of this home. What a darlings. All of them. Every one of them I would love to take home. But no, they seem to be very happy together and they grow up with much love and joy within the safe walls of Anna Home. We were very impressed. We could see with our own eyes what Maarten and consorts mean for them. We leave to others to describe the fantastic reception, the party, the trip to the countryside and the dinner with the major.
We could feel the warmth and love. Anna Home go on for a long time. Thank you for a fantastic experience.
Impressions from Ton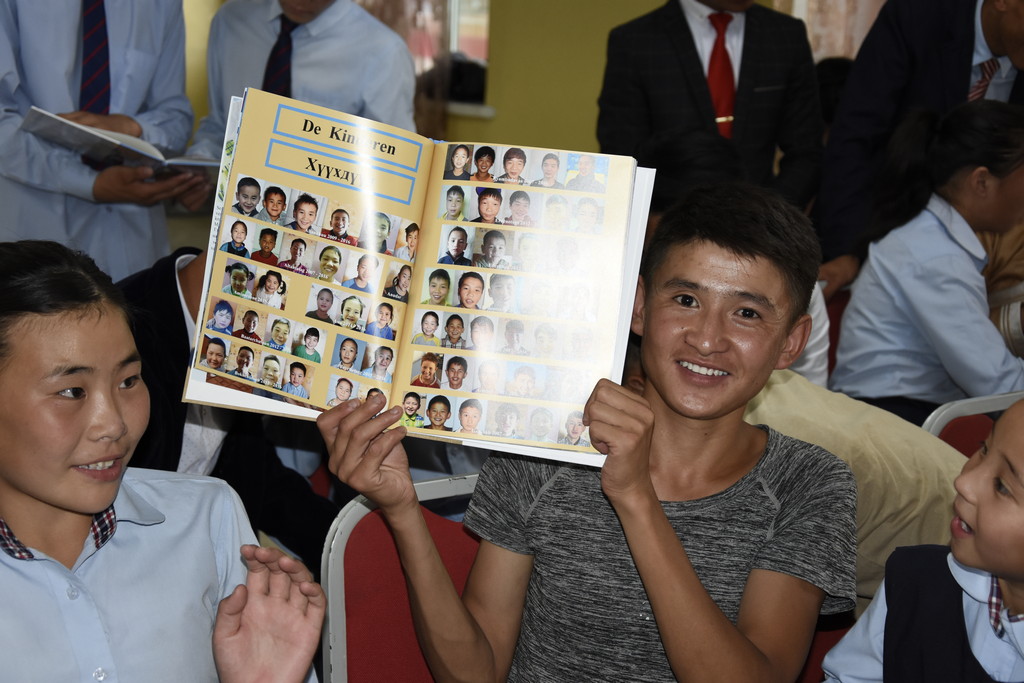 A very warm feeling I got from all those children and the atmosphere in the house. It is special how relaxed and natural the children are with each other, the small ones are taken by the hand, the bigger ones keep an eye on them. They respect each other as they are. If one steps aside for a while that is fine.
.
.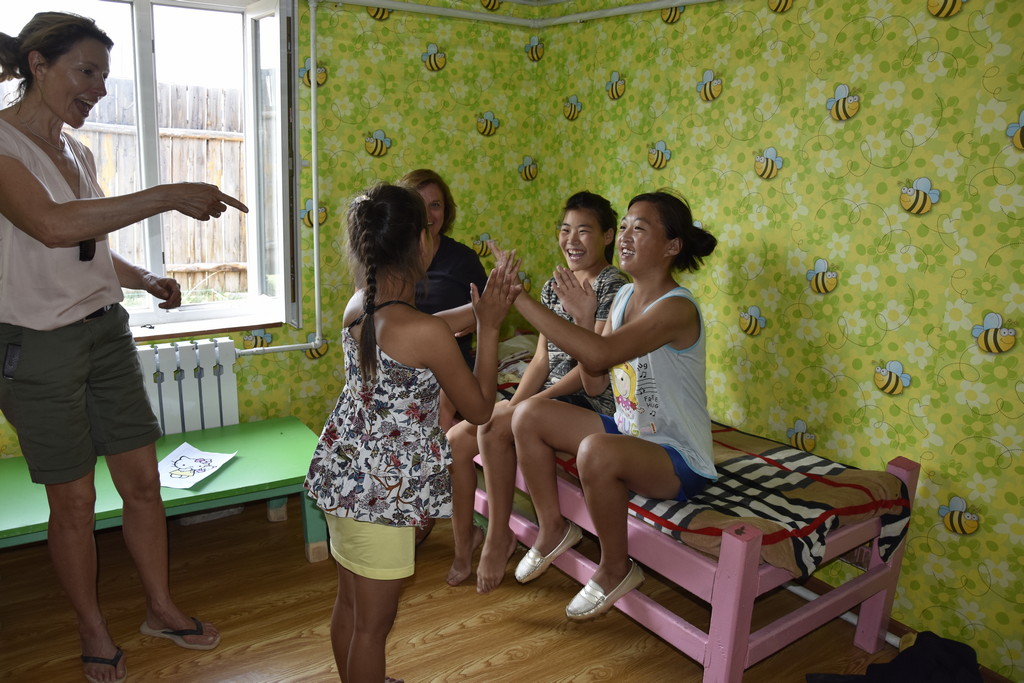 Also it is good to see how they all work together on the house (painting, carpentry, maintenance of the water pump) and how they are proud of it. Everybody helps with cooking, tidying up and organising the party. I think they are ahead of their classmates, more mature than other children of the same age. Sharing seems so natural, it is special to see that.
The day-to-day leadership radiates peace, they take care of them in a fantastic way. But I realise that this will not always be easy and that from time to time some action will be needed. I liked it a lot to see how happy they are with you and how natural the children mix with you and Karen and vice versa!
Studies
You probably know that one of "our" boys is studying law in Ulaanbaatar. About at this time he will start his fourth and last year. And then he will become a lawyer!
Now Khurelbaatar wants to start at university and Boldsaikhan thinks he will be able to do that. We have known him from 2007, one of the first in Anna Home:

He now is 21 years old. He passed the exam that admits him to the study Graphic Design. Designing with computers, a study of four years. A big part of the financing of his study we found (in The Netherlands). In case you would feel like it to sponsor him, I will be happy to send you the details.
Maarten