We are very happy to inform you that we have found a very special new board member. Yanja Dajsuren grew up in Mongolia and came to the Netherlands a long time ago to study. She is now Associate Professor at Eindhoven University of Technology. She is married and the mother of a very young child.
Thanks to her Mongolian network, we came into contact with Enkhjargal Tsendjav (Enka), who has become the mentor to the students in Ulaanbaatar. She is a "student counselor" by profession, so that must be a hit. Aart Sliedrecht met her in February and she is now going to do this work ("mother of the students") on behalf of the Fai del Bene Foundation, which has taken over the care for the students from us. She is in the picture with 4 of the 5 students.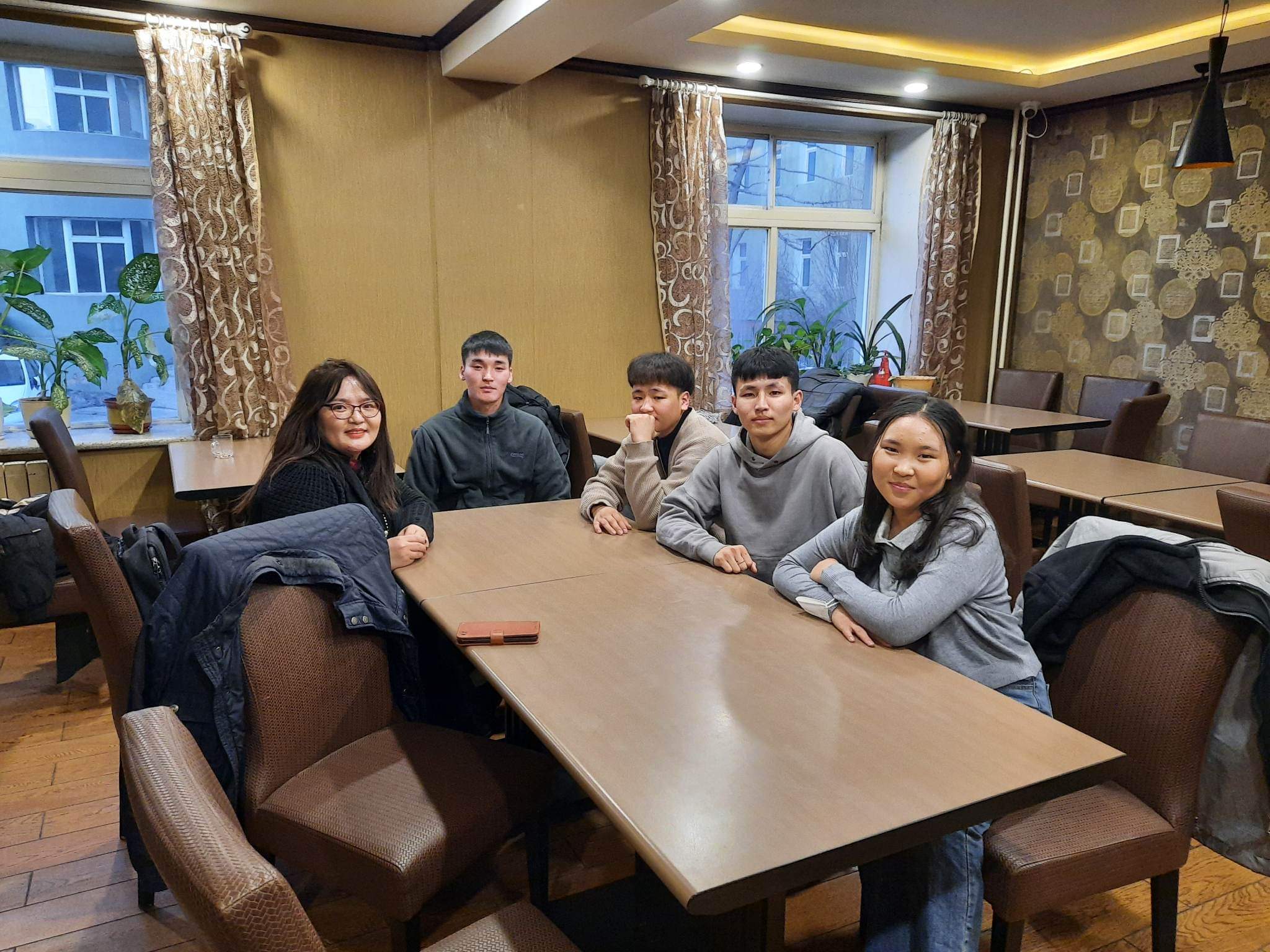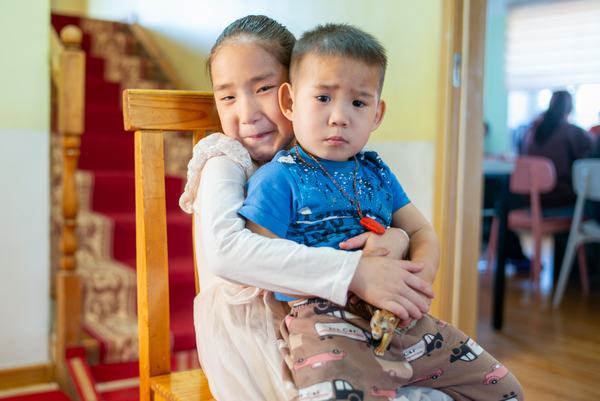 .
Anar is three years old. Too young for Anna Home. But yes, his sister Nomin-Erdene has been living with us for three years and child protection urgently appeals to us, because mother is unable to take care of him. And so he now lives in Anna Home.
.
.
A warm welcome
Aart Sliedrecht from our board went with Carl, a photographer friend, to Anna Home. Here's his report:
After three years I am back in Anna Home. I discover many new faces. On arrival, the children line up in two rows along the wall in the hallway and welcome us in a cheerful, traditional Mongolian way.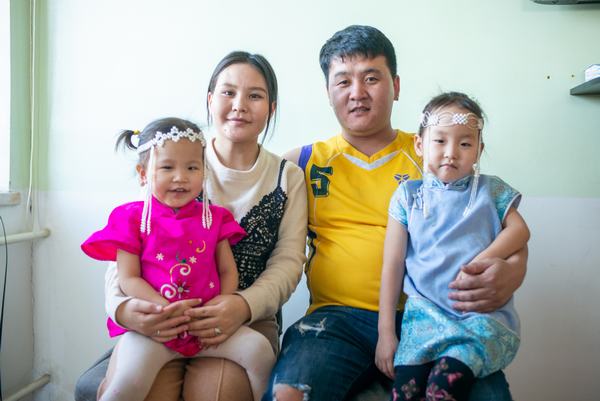 We are introduced by Boldsaikhan and his team: the ice is broken: outside it is -7°. A delicious lunch awaits us, prepared by the new cook Olziibayar. He has been living in Anne Home for years and he has worked his way up to a fully-fledged cook. The children can be happy with such a cook. His wife Urantuya works as a teacher in Anna Home. She has also been living with us for years.
During the three days that I am in Anna Home, I have intensive consultations with Boldsaikhan about the finances, the organisation of Anna Home and the maintenance plan. There are some concerns!
Inflation in Mongolia is very high: the price of coffee has almost doubled: the price of meat has risen from 9,000 Tugrik to 19,000 Tugrik per kilo. Clothing prices have almost doubled.
The government therefore decided last year to provide financial compensation for the sharp rise in food prices. It is about € 10,000 to € 12,000 per year. Almost a quarter of our budget for Anna Home.
The maintenance of the house also requires a lot of attention. Built in 2019, the house still shows some hairline cracks here and there. The kitchen will also be replaced. We save for a good quality kitchen.
Together with Boldsaikhan we speak to an installer of solar panels. He comes with a plan for installation. Perhaps Anna Home becomes the first truly sustainable house in Mongolia.
The consultation with the insurance agent also requires the necessary attention. Negotiating the insurance premium is necessary (the premium is almost three times as high as in the Netherlands). Due to the current inflation (which is partly covered by the favorable Euro/Tugrik exchange rate ratio), an adjustment of the salaries of the staff may be necessary again. It is already difficult to find enough teachers. Many workers are leaving for countries such as Korea: salaries are considerably higher there. So far some concerns.
Boldsaikhan and his team are doing a great job. They received an 8.5 from the Inspectorate for the policy pursued in Anna Home in 2022. As a result, they were also certified for financial compensation in 2023. In 2022, approximately 10 youth institutions nationwide were on this list.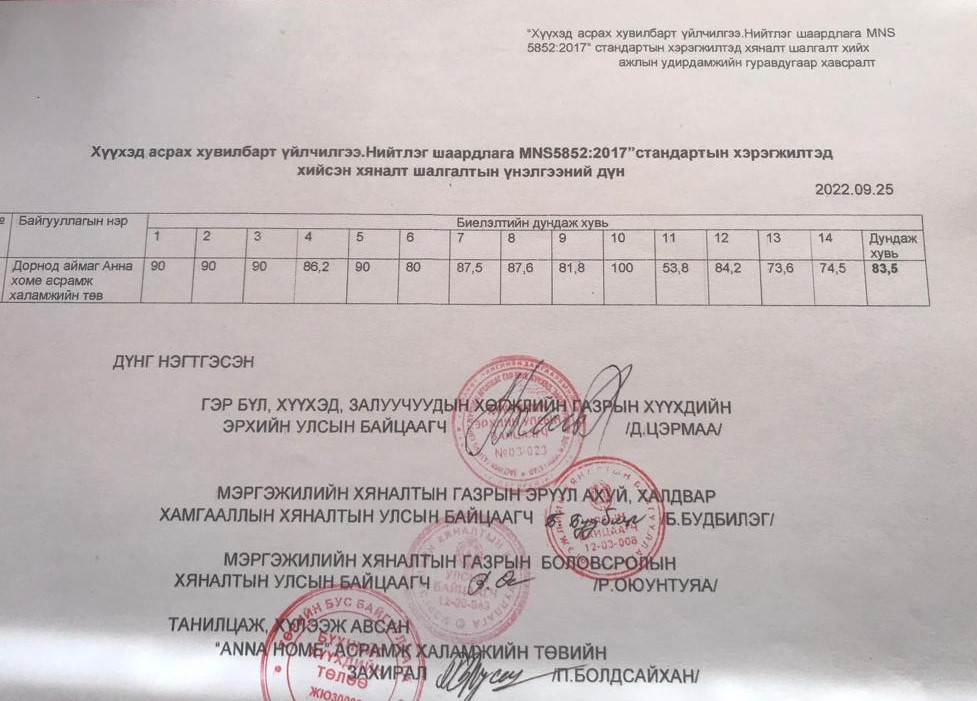 We also have the opportunity to draw attention to the work of Anna Home on a national level. For example, we spoke with Delgermaa Byambasuren, the honorary consul for the Netherlands in Mongolia and the Head of Administration of the Mongolian Authority for Family, Child and Youth Development. They really appreciate the work of Boldsaikhan and his team and our involvement with Anna Home. It must be said: they are delighted with the great support that Mongolia in turn receives from the Netherlands. It is a very valuable investment!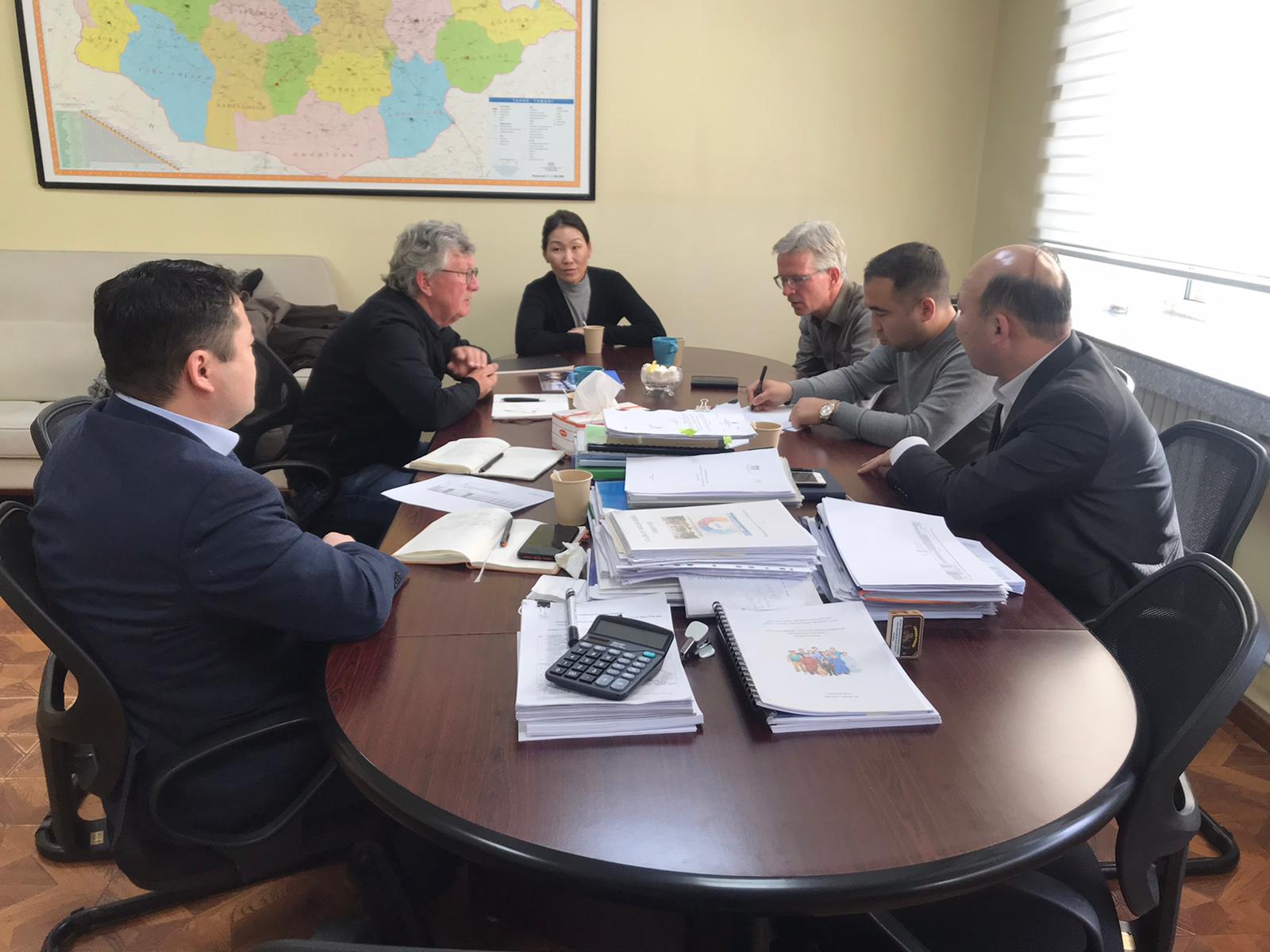 Incidentally, the Mongolian government is making every effort to come up with more financial compensation around 2026 for Anna Home, among others…or to quote Maarten: "we keep asking, for 15 years already".
In the photo, the two Dutch gentlemen and, between them, the honorary consul are talking to the ministry in UB.
.
.
In conclusion: it was an extremely fascinating and fruitful visit to our friends in Anna Home.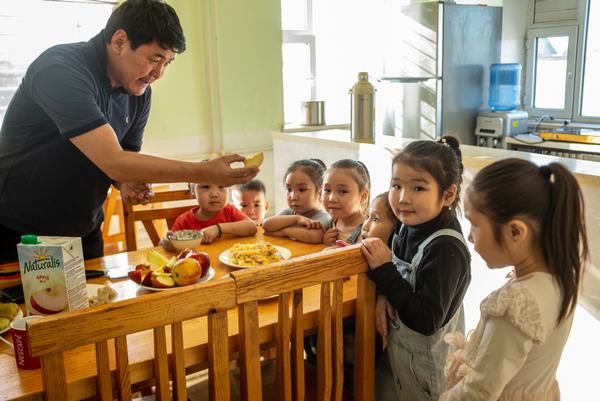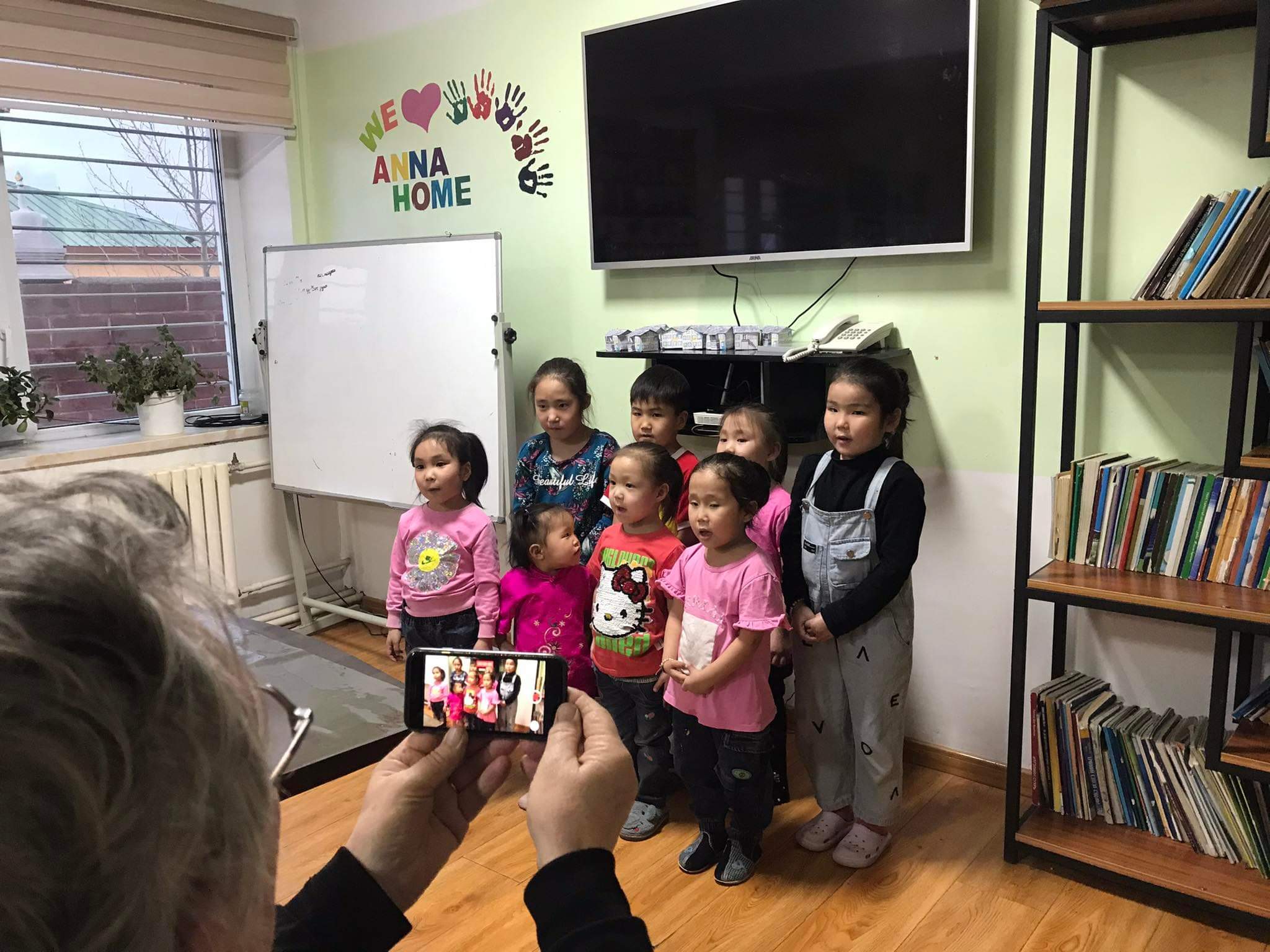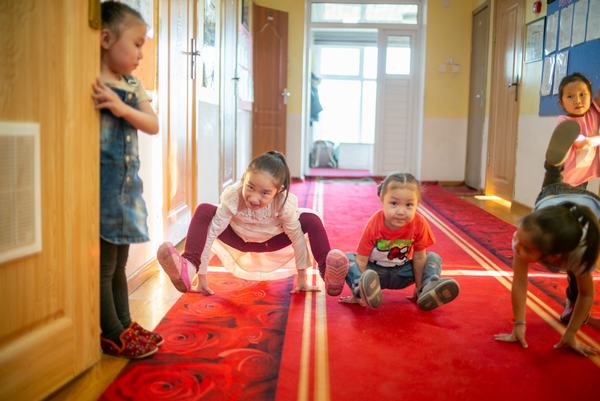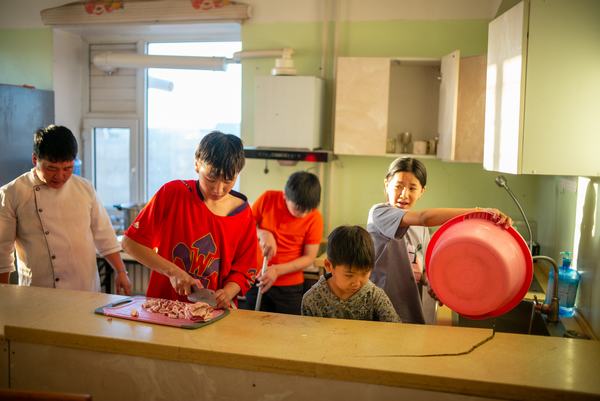 Aart Sliedrecht
Taekwondo
Boldsaikhan has practiced and taught the sport of Taekwondo all his life. In fact, our first meetings took place in his Taekwondo school. More and more children in Anna Home are interested now in it. In November, a major tournament took place in the neighbouring province of Sukhbaatar. And we won medals! In March 2023, now, there are competitions in Ulaanbaatar and we will participate again.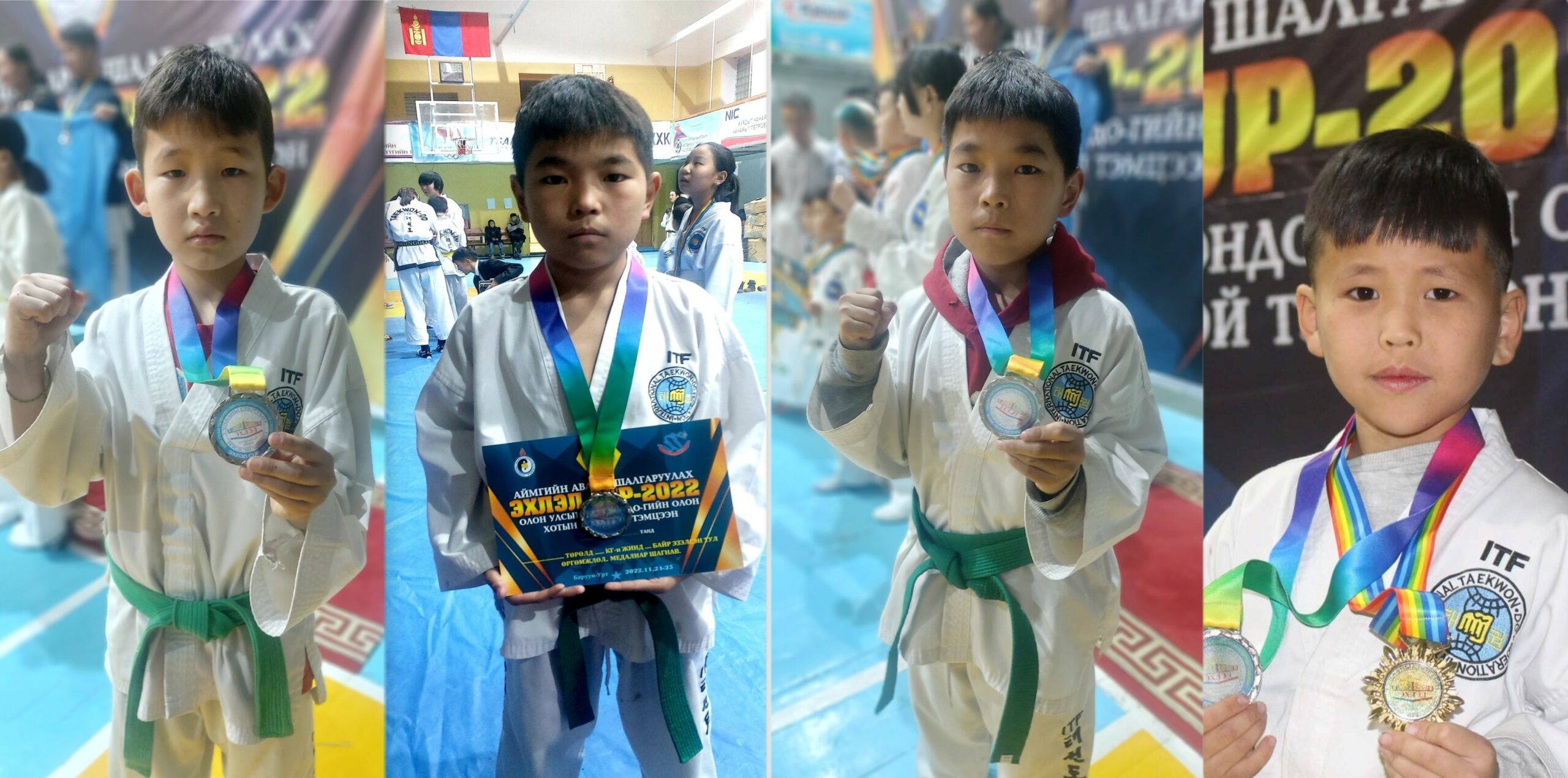 Maarten