Visit to Anna Home
It is much more fun to hear from others what Anna Home is exactly than always from me. And now there is that opportunity: in July eleven people went to the house and enjoyed it. Just read below. The letter has become extra long, I hope you can keep it up to read it.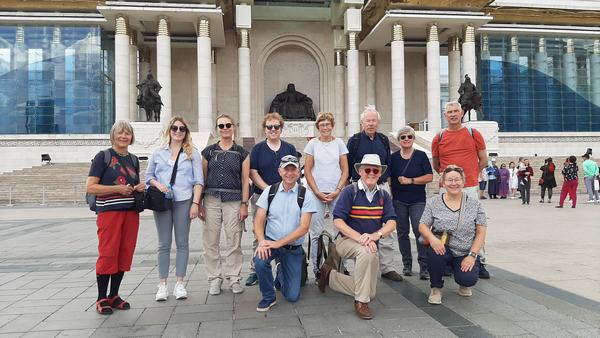 Two of them, Rob and Mirthe, went along to see if they will take over the study fund, the fund from which we pay for studies at a university in Ulaanbaatar. And they will! They bring in many new plans and they will implement them from 2023. They also wrote part of this newsletter themselves.
Ordinary announcements
Before you can continue, some "normal" announcements.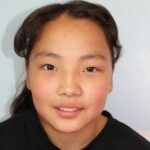 After more than two years, Ankhzaya goes back to her mother who has her life back in order.
.
.
.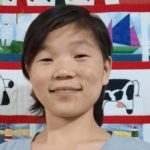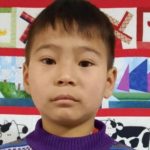 The sister and brother Surenchimeg and Surenjaw have lived in Anna Home for over two years. Their mother has too many problems to raise them, but their grandmother wanted them in her house. Anna Home preferred not to, but the judge assigned them to her.
.
Enkhtsetseg turned 18 in July and went to live with her aunt. Her twin sister is staying with us and wants to study Mongolian language next year.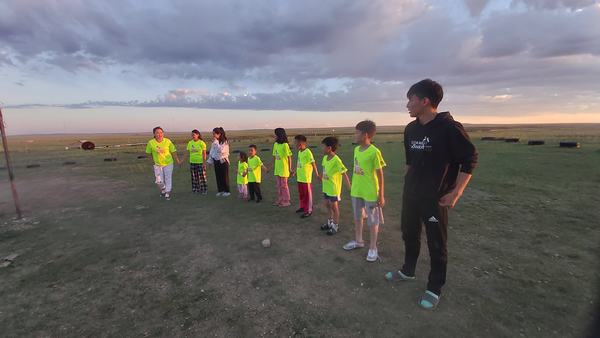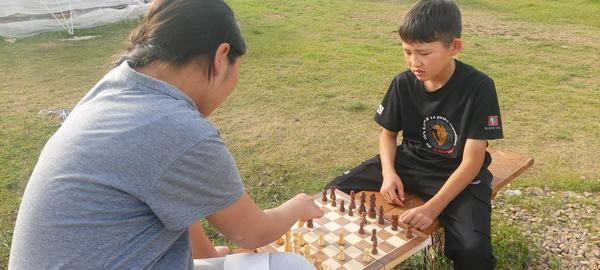 At the end of July they all went to camp, for only three days this year, because the money ran out. They played a lot of games, but there was also a very serious part: director Otgontengerbat of a local organization talked about mutual relationships, character and living together.
We have also noticed that money is a problem. Inflation is high, the border with China has been closed for two years and a lot came from there. We have therefore decided to increase the 2022 budget by 20% (!) as an emergency measure. Later we look at 2023. This is inevitable, but it does mean that we will have to find more money, in the Netherlands and in Mongolia.
And now finally the stories of the visitors and Boldsaikhan. They all come in their own words.
Visit to our house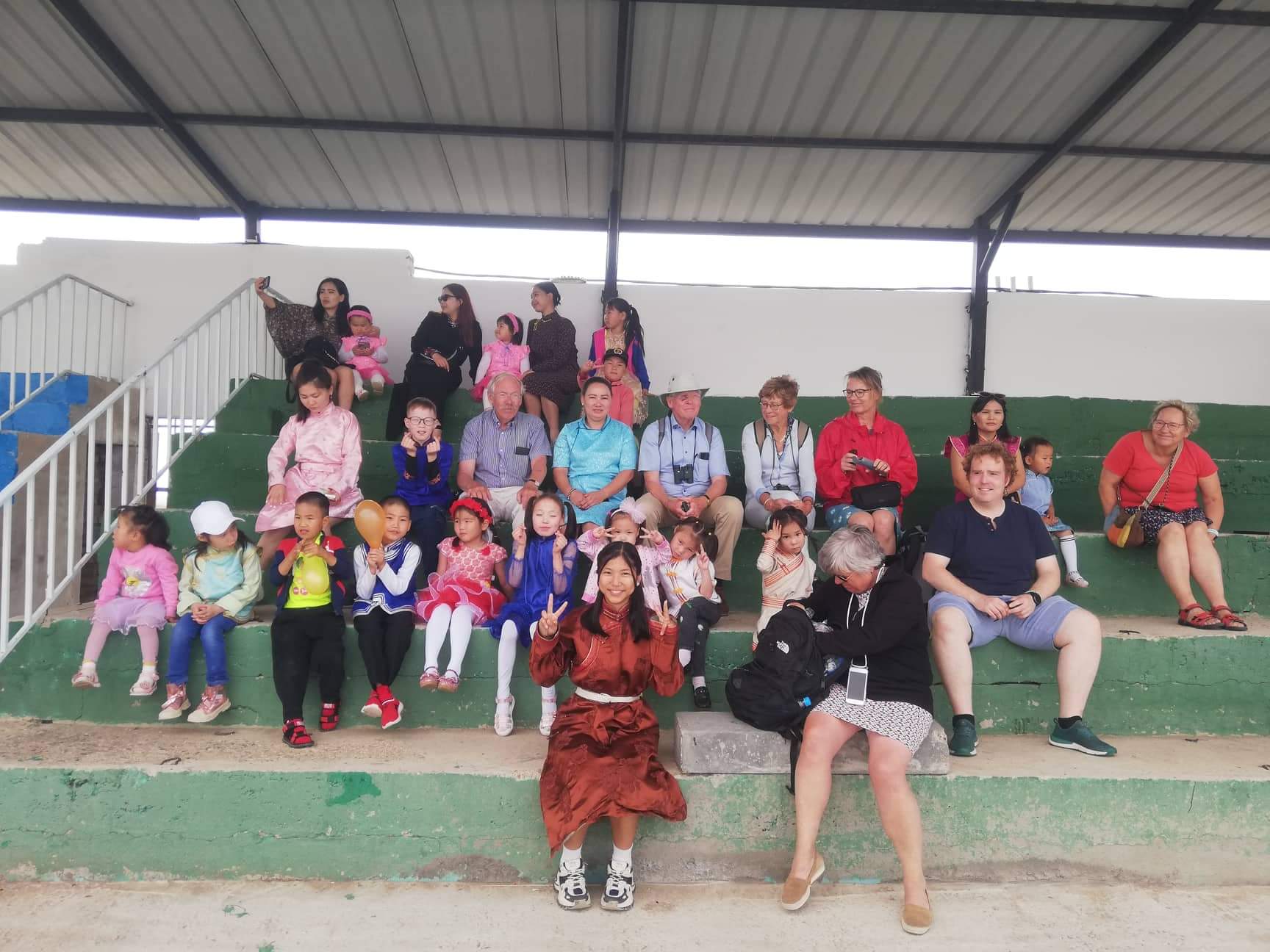 Maarten and his team could not come to us for the past two years because of the Covid 19 virus, but this year they came to Anna Home in July 2022 and from the Netherlands they were in Choibalsan for 7 days, they came with 11 people visiting Anna Home. We spent a few days with warm feelings. On the first day we got up early and went to watch the horse races and the opening ceremony of the Naadam festival in the stadium. There were also wrestling matches and archery. We ate khuushuur together with the kids and enjoyed many interesting things. Our guests who came from the Netherlands gave the children many nice gifts, they also gave drawing lessons to the children and they were introduced to the activities in Anna Home with children. Also, the father and daughter met and talked to the new students, shared their views and talked to me about how they can support them in the future and how we can work together for university students. We went to a nomad family with the kids where we had lunch. A sheep was slaughtered for us and we could see how the meat is prepared in the traditional way.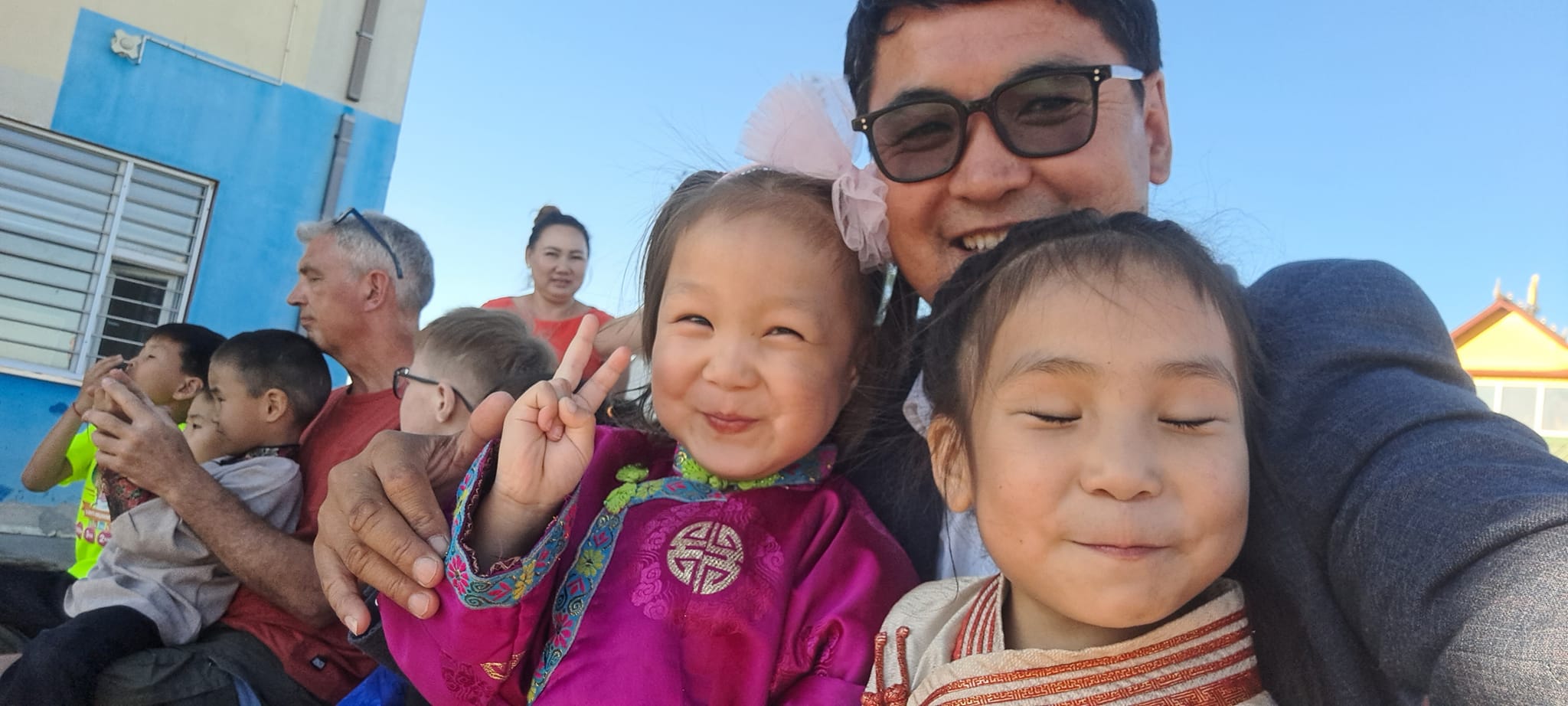 And together in Anna Home we celebrated the 15th anniversary of the founding of Anna Home, shared the festive cake and gave small gifts to the people who came from far and liked to listen and watch the the children's songs, dances, poems and sports. And before we knew it, our friends were already on their way back. We want to thank all of you who have been working together for many years and help the children who have been through the hardest things in life. May your working life always be full of happiness and success.
Boldsaikhan
Fai del Bene and the Education Fund
Mirthe and Rob joined the trip to Anna Home on behalf of the Fai del Bene foundation. Our charity family foundation was established four years ago. As a young, new foundation we had little knowledge and experience and the board of the All for Children foundation was kind enough to share its knowledge and experience with managing a children's home in a (far) foreign country. Fai del Bene has been able to sponsor a few small (children's home) projects in recent years, but the wish to enter into a structural, long-term collaboration with a children's home had not yet been fulfilled. Until we got in touch again with All for Children and in particular Anna Home's education fund; young adults from Anna Home who are willing and able are offered the opportunity to follow a bachelor's degree in Ulaanbaatar, followed by a master's. This study fund fits in very well with Fai del Bene's giving goal. We have consulted with All for Children to 'take over' this study fund. This turned out to fit in well with All for Children's future plans, whereby a close collaboration between both foundations and Anna Home will continue to exist. We have agreed a transition period to get to know each other better and to make good agreements. The trip to Mongolia is part of this. In 2023, Fai del Bene will manage the study fund.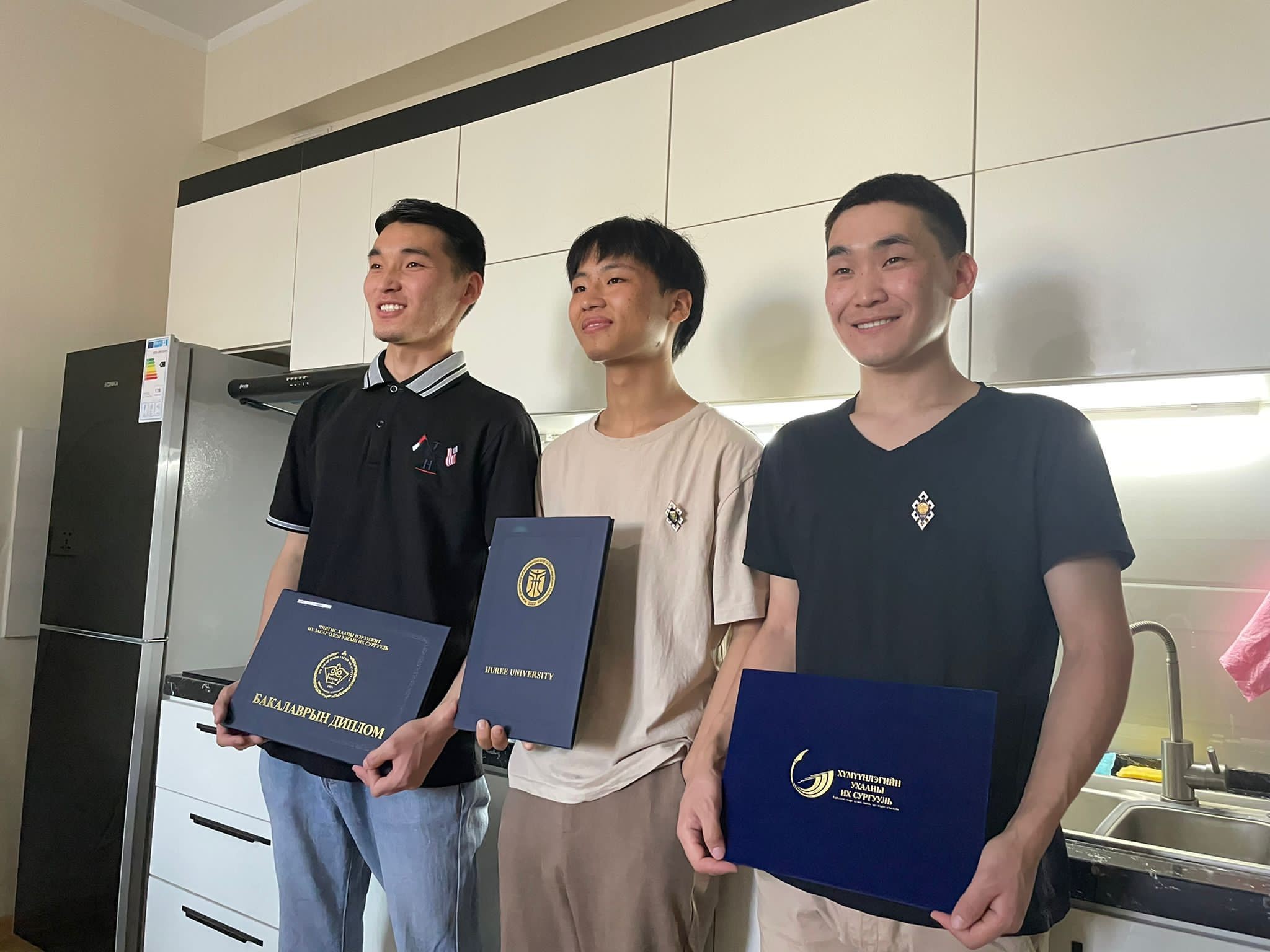 Mirthe and Rob were impressed in Mongolia by the way Anna Home is run and the opportunities the children get after a very bad start in their lives. All for Children, together with the director Boldsaikhan and the care mothers, succeed in creating a safe, open (family) environment for the children, so that their future looks a lot better. Fantastic to see and experience! Also very nice to see how the young adult students live, what their vision for the future is and how proud they are.
We look forward to a long-term, positive collaboration with All for Children and Anna Home, especially with the students.
Rob and Mirthe Schut
My first but not last visit to Anna Home
Finally the time had come. After 2 long years of waiting it was again possible to travel to Mongolia. The trip was extra important to me, because in those 2 years I moved on from donor to board. Of course I have heard many beautiful stories from Maarten, Aart and Eveline about our work, I have spoken to Boldsaikhan and I have been reading the newsletter for quite some time, but experiencing Anna Home myself was something I was looking forward to.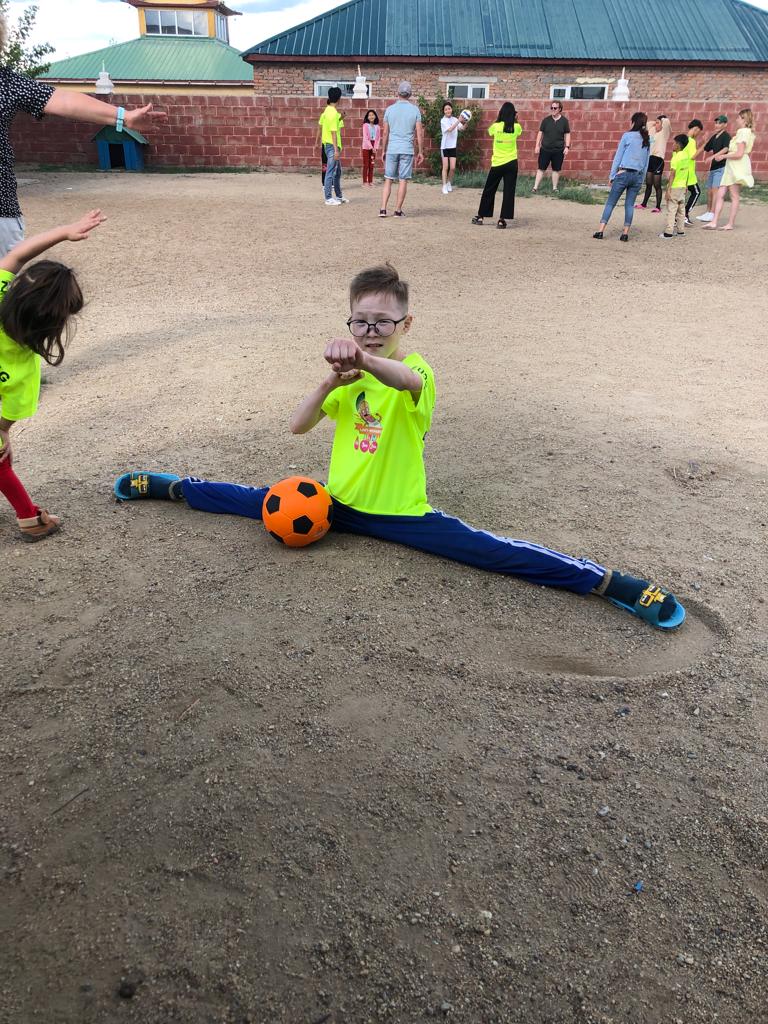 Once we arrived in Choibalsan, we were warmly welcomed by the children and the mothers at the welcome sign on the edge of town. In Anna Home itself I was finally allowed to experience what the rest of the board had already talked about so much. The children are proud to show their room, drawing or other newly created work of art and the older children enthusiastically challenged me to a game of volleyball after the tour. They are clearly better at this than I am, but they were only too helpful in teaching me. Soon the somewhat younger children joined in and we stood in a large circle to pass the ball to each other. The youngsters were just taken in tow and that's something I noticed more the rest of the week.
All children (young or old) are like a family. Even though they do not all have the same parents, as soon as they come to Anna Home they are accepted into the large family. They help each other with chores, keep an eye on the little ones and make sure everyone follows the rules. The mothers are very busy, but the teenagers jump in here and there. You don't hear a grumble when a job has to be done, but it is "just" taken up together. Everything is shared during dinner and they make sure that everyone goes to bed with a full stomach.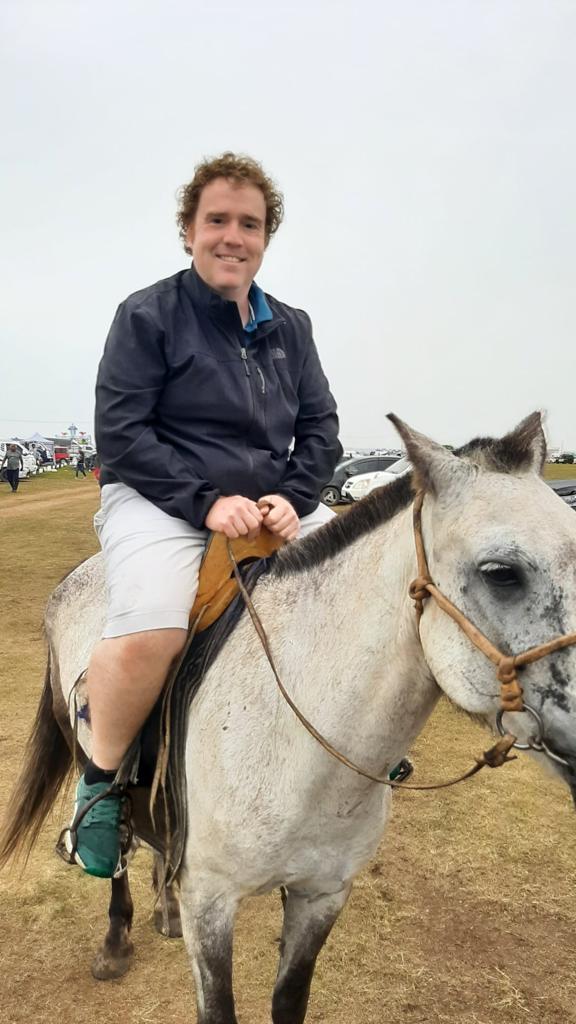 The joviality that prevails within the large family is something I did not expect. I had heard the stories, but seeing this with my own eyes did stir something in me. The children all have a backpack, but are cared for and supported by Boldsaikhan, the mothers and especially each other. You can see the smiles on their faces and they seem genuinely happy.
I am grateful and happy that I was given the opportunity to help them through the board position in our foundation. I can finally explain to anyone who has doubts that I have seen for myself that Anna Home really makes a difference for the children.
Robert van Schooten
Full of admiration
What a bad message I received about three years ago. Anna Home has burned down! No wonder, I thought, it was an old building, almost entirely made of wood and plumbing, electricity and heating were mediocre, if not bad. Every disadvantage has its advantage. Due to the great administrative power and a number of sponsors, 'the flag on the roof' was already possible two years ago. A new Anna Home, much larger, much more modern, connected to the district heating and improvements had been made in the field of sanitary and electricity. If I compare the photos from eight years ago, when I was there, and leave out the 'romance' felt at the time, I see much more space, light and air.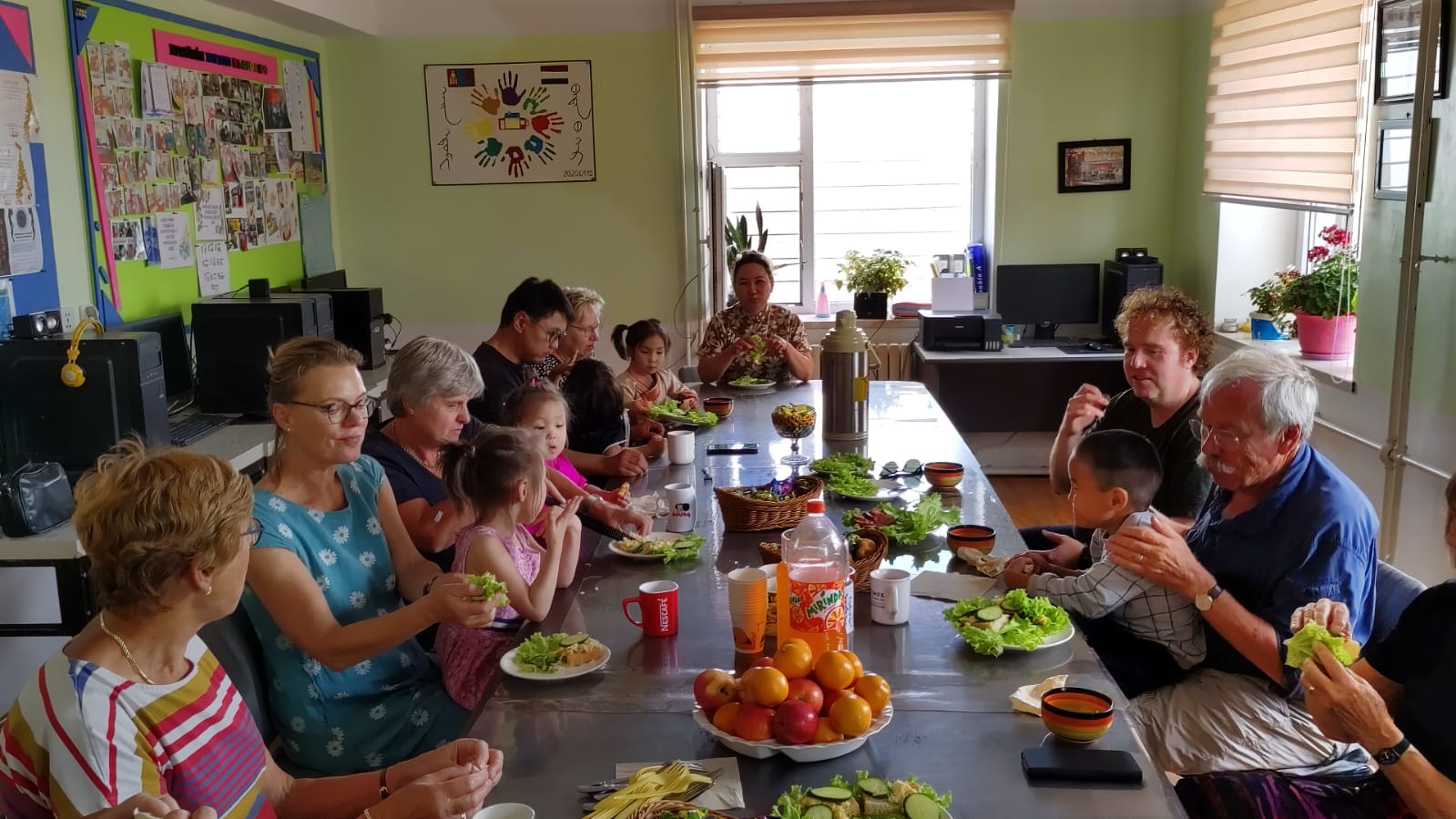 What remains is the togetherness, the joyful interaction with each other and also the obvious chores and that the elderly care about the young children. There is no language barrier for small children. They want to walk along and sit on your lap! Then you can work on a colouring book, draw and fold papers together. With the older children, one word of English is sufficient for ten others. They want to see your photos, they look through your binoculars and are especially happy that those people from that distant Netherlands are here, for them and with them.
With the help of Boldsaikhan we hear that they go to school, primary school, secondary school and that a choice is made for later. To a kind of MBO or craft school in Choibalsan for those who want to become a cook, baker, plumber, car mechanic or carpenter and to the capital Ulaanbaatar for the children who have the opportunity to go to university. We were there, in their flat and they proudly showed the diplomas.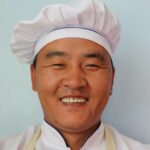 If you see that, a child who has become a cook, and who cooks for Anna Home, those students in their neatly tidy flat that they inhabit with three people and see their diplomas and hear about their ideals, then you are under the impression…. Full of admiration and glad that I was able to contribute in a modest way to the success of Anna Home.
Joost Paijmans.
Painting lesson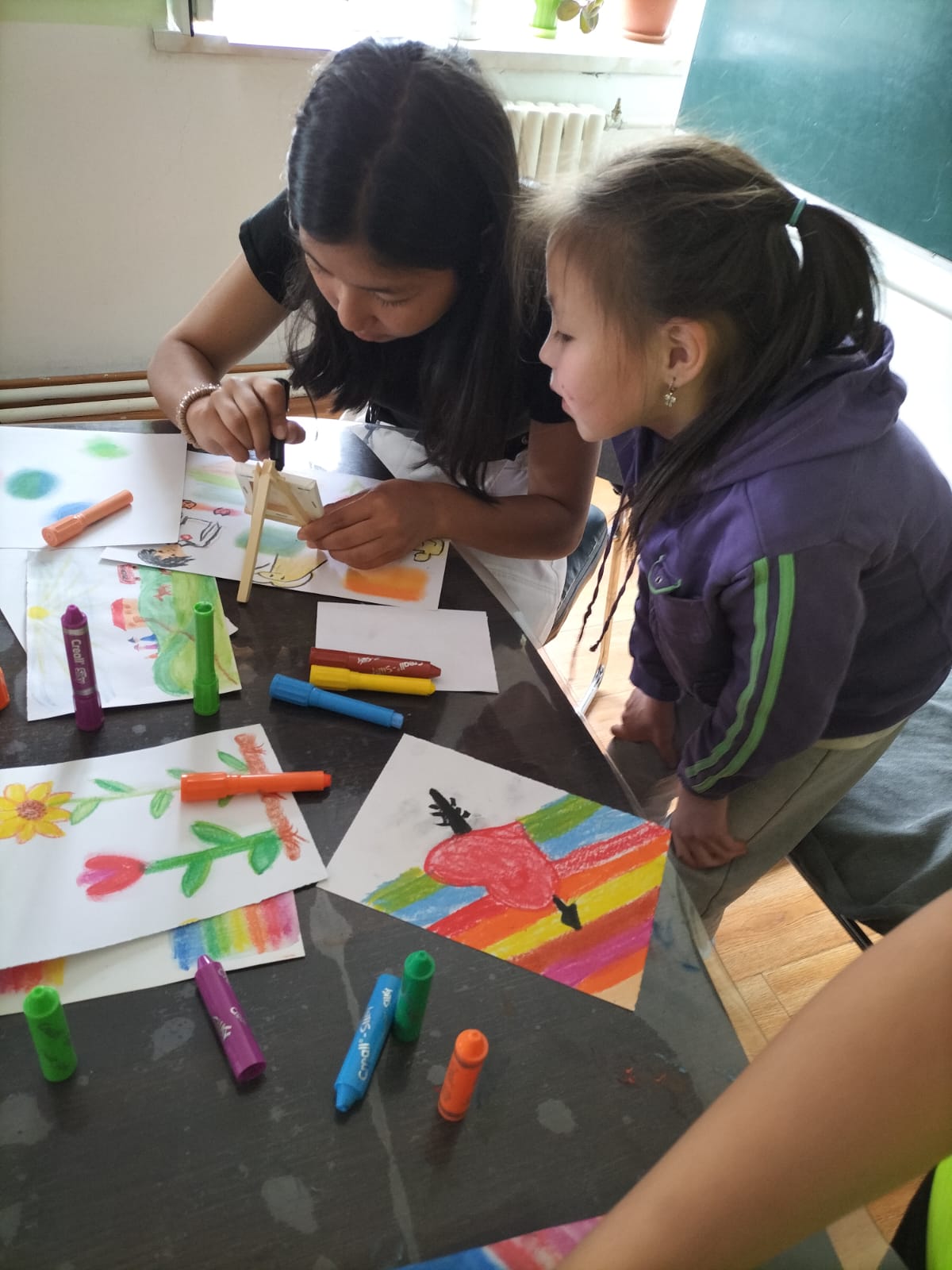 A long cherished wish finally came true, when I could sign up for a trip to Mongolia, which was organized by Karen and Maarten Stoffels. I had been involved in financially supporting Anna Home for a number of years. In preparation I was given the assignment to do a creative activity with the children in Anna Home.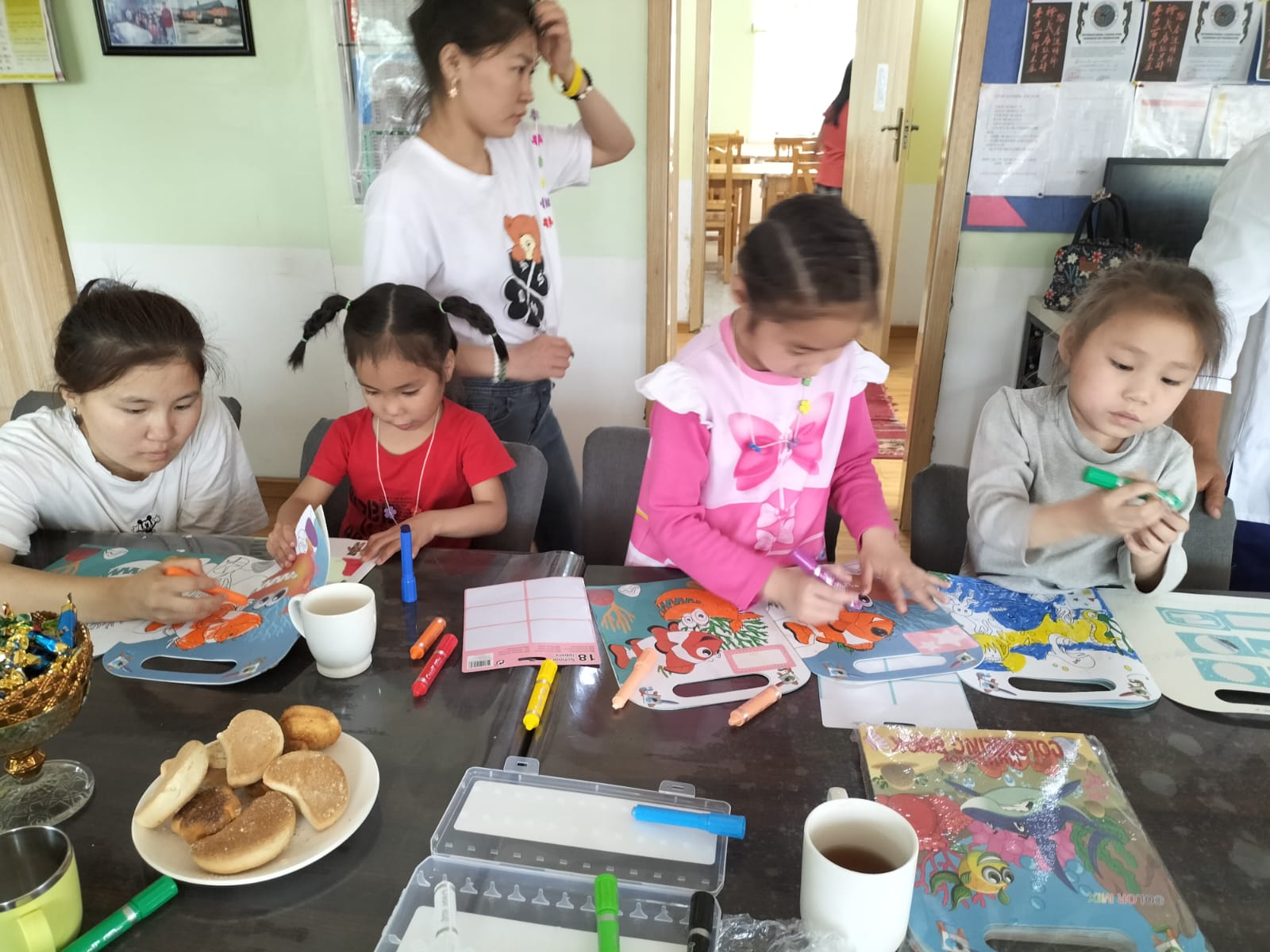 I had an idea to paint with the children with beautiful coloured markers. I had good experiences with "Silky markers" that offered three functions: crayons, pastel and watercolour. I also brought painting paper and brushes
The children were already colouring pictures when we arrived in the morning. The examples I had with me inspired those kids and they were experimenting creatively, both the younger kids and the older ones. Fieke and Karen assisted me in guiding the children.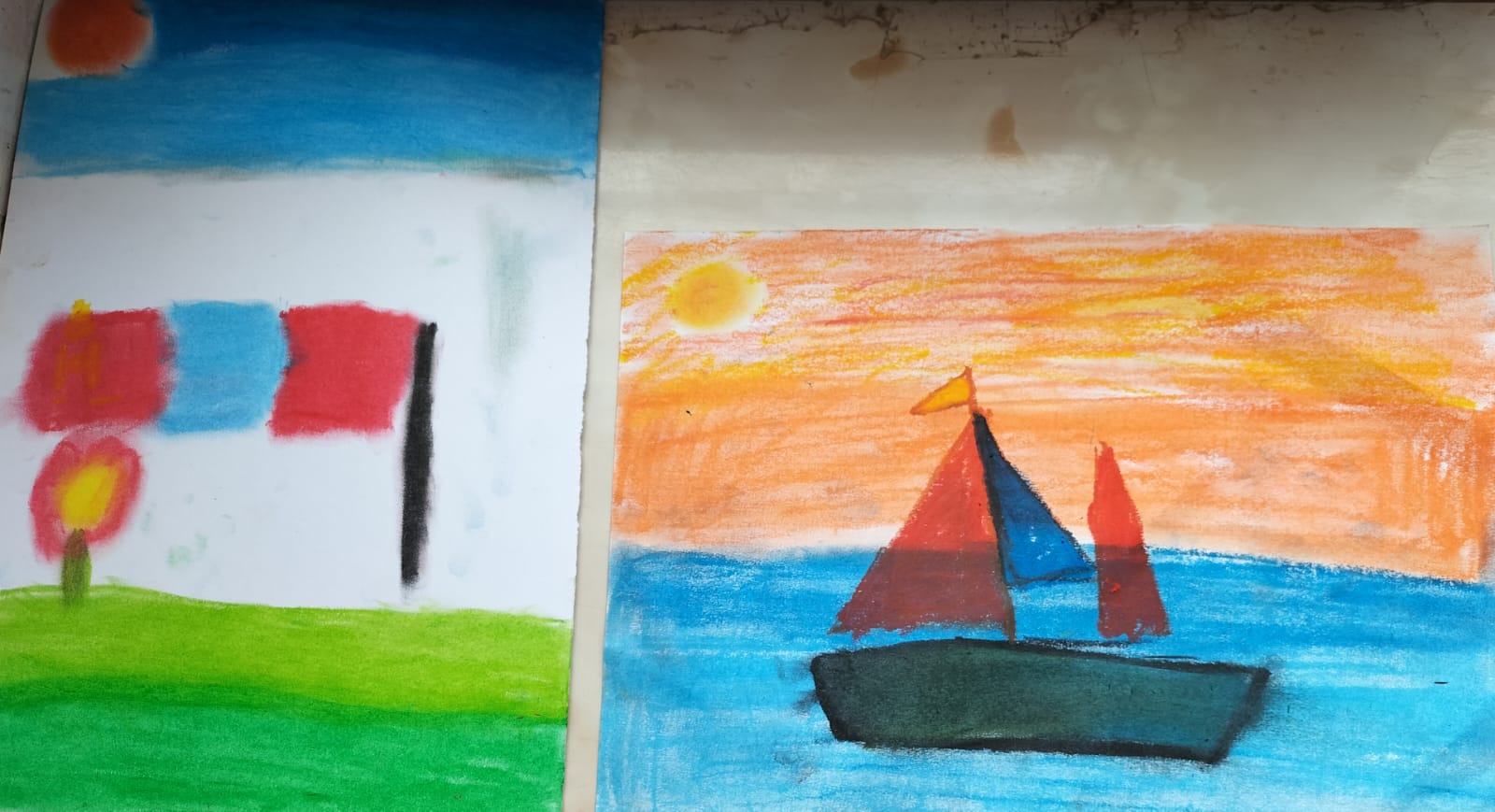 Beautiful paintings were created in a peaceful atmosphere. Karen had brought strong paper that was also suitable for watercolour and soon wet paintings were drying on the windowsills. The children worked very calmly and concentrated and supported each other. An older girl had brought her paintings in a folder, beautiful work she already made and she was now also inspired.
Soon the works were hung by Boldsaikhan in the hallway and dining room. I was very pleased with the results and hope the children will continue to paint. This experience fills me with gratitude.
Sabine Louis
Anna Home 15 years old!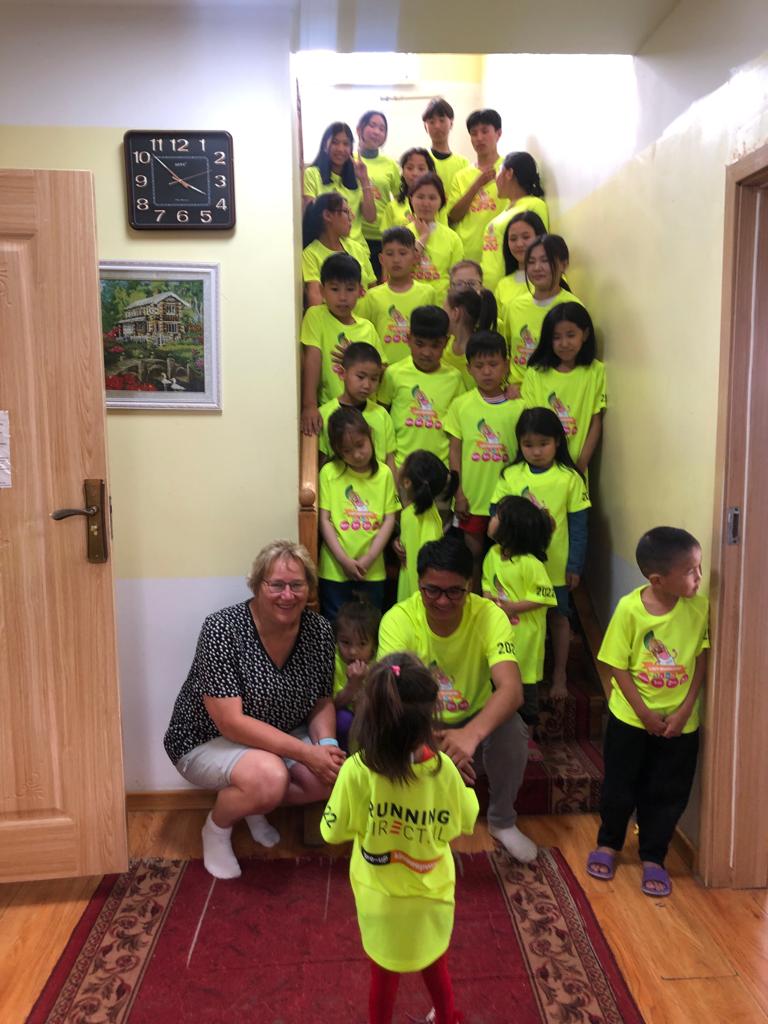 On Wednesday 13 July we, the travellers from the Netherlands, walked again from our hotel to Anna Home. There was a certain tension that morning, today there would be a party because of the 15th anniversary! In the morning the children still had a craft activity and their English lesson (divided into 3 groups by age), but it was clear that their thoughts were already elsewhere, at a performance later in the evening. In the meantime, everyone got to work: the care mothers had cut out flowers and letters for a beautiful garland, Joost and Sabine went to work to paint "Anna Home" on the facade, Robert and Boldsaikhan had to go out to do a lot of shopping, John and Ganbaatar had the job of painting the balcony railing and the rest provided hand and span services.
After lunch it became even clearer that something festive was about to happen: the house was swept and cleaned, food was prepared, the best clothes already fitted, nails painted, music tried. And we walked back to the hotel so as not to get in anyone's way.
When we returned at 6 o'clock everything was ready: the homemade garlands hung on the facade, the chairs were set up, and a colourful stage was made with plastic mats.
Master of ceremonies was Anna Home's oldest boy, Ganzorig, dressed in a suit for the occasion. When you see this handsome young man, you no longer recognize the little malnourished boy that Maarten picked up in 2008.
After an opening speech by Boldsaikhan, the evening started with performances by the children, including: a song by a sister and brother, the ABC by the little ones, an energetic dance by the teenage girls, and a Taekwondo demonstration. There was also time for speeches, among others by Maarten, from which it became clear how much has been achieved in the past 15 years, what good care Boldsaikhan and the care mothers give to the children and Anna Home every day and how grateful everyone is for this.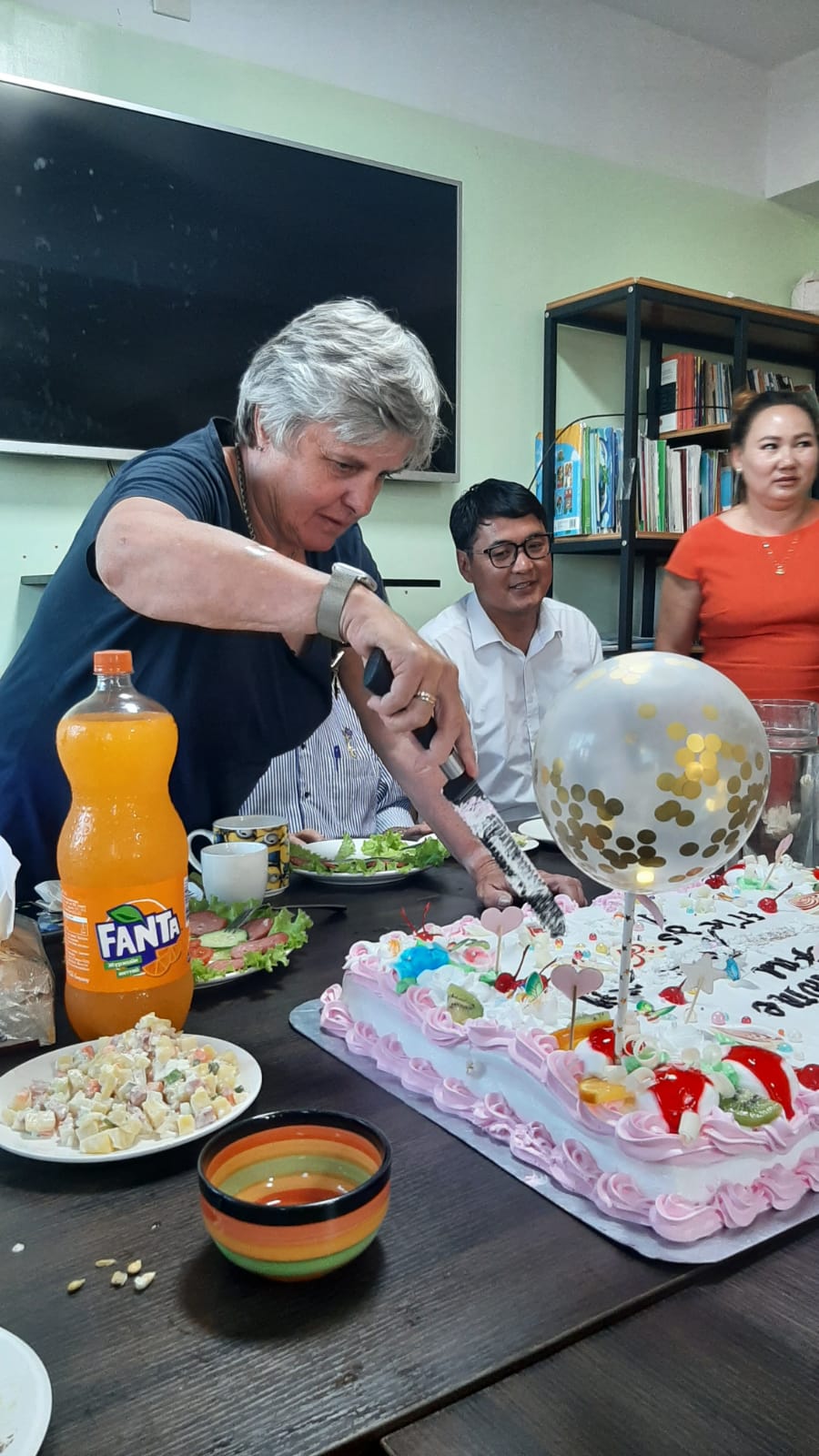 After the performances and speeches, a delicious meal followed, with pizza, fresh (meat) dishes and tasty vegetarian snacks. And, last but not least, a large, richly decorated pink cream cake! Maarten and Karen had the honour of cutting and distributing these.
This evening it once again became clear to me what a great place Anna Home is for the children. They have had an unfortunate start in life, but in Anna Home they can be children, develop their talents, live in a large blended family. That's a much better springboard into their adult life!
It was a special experience to be here and to spend a few carefree days with the children, the care mothers and Boldsaikhan. I can recommend all readers of this newsletter to come along next time when another trip is organized.
Pauline and John de Wit