There is so much good news to report that I (unplanned) send a newsletter anyway. It's almost all about studying. I'll keep it short now, a longer newsletter will follow when we return from our visit to Anna Home in July. We are going on a trip with 11 people.
Ulziibat received his bachelor's degree in law, exactly within the allotted time of four years. He himself writes about it:
On this day of May 19, in 2022. I am very happy that I graduated from Ikh Zasag International University with a degree in law and received a bachelor's degree. My goal is this fall I will to study in a master's degree in October. My goal is to live and work in Ulaanbaatar this summer. I am very happy to finish my university. I would like to thanks for all of you and for providing me with every opportunity to learn and support last four years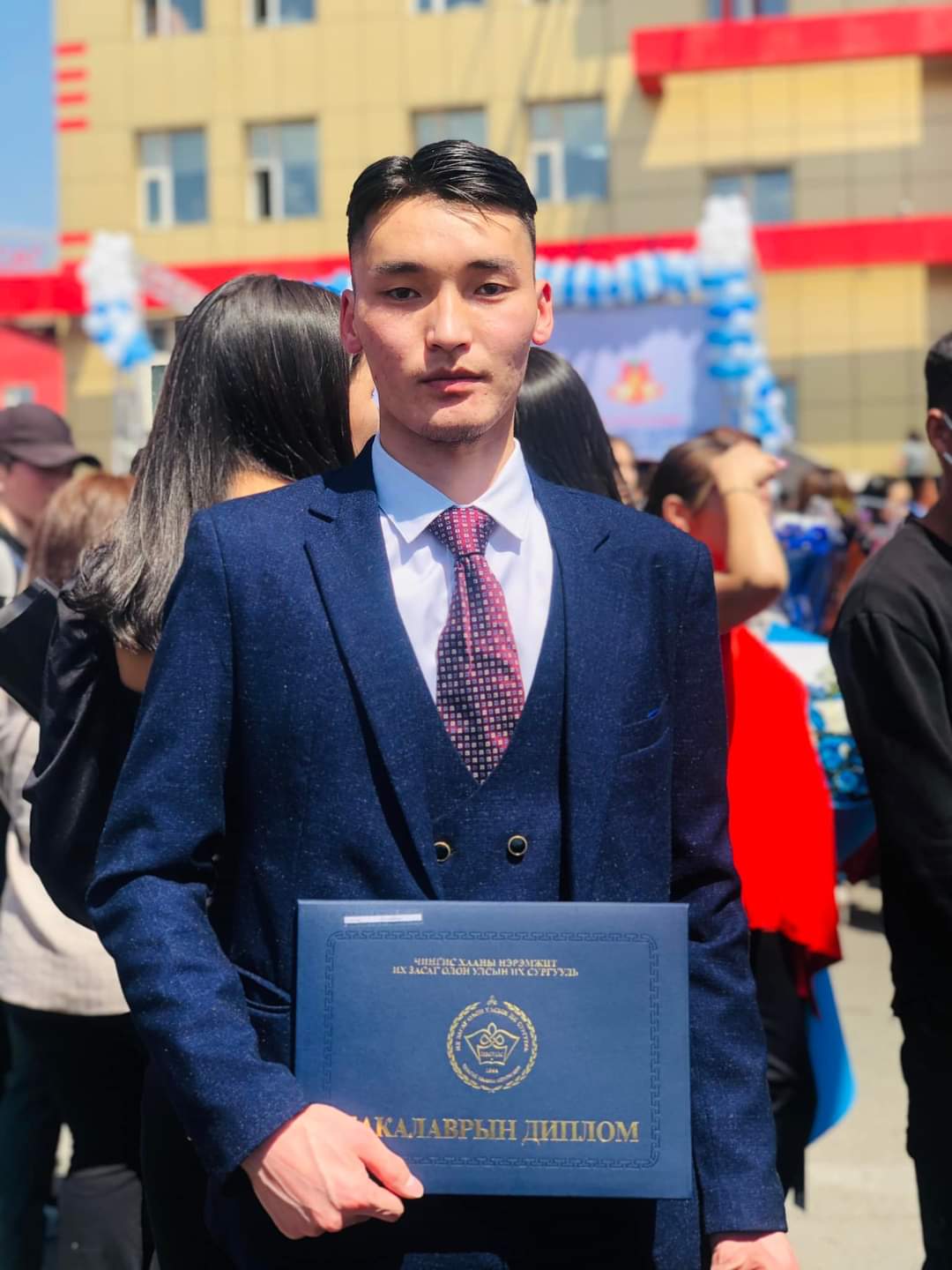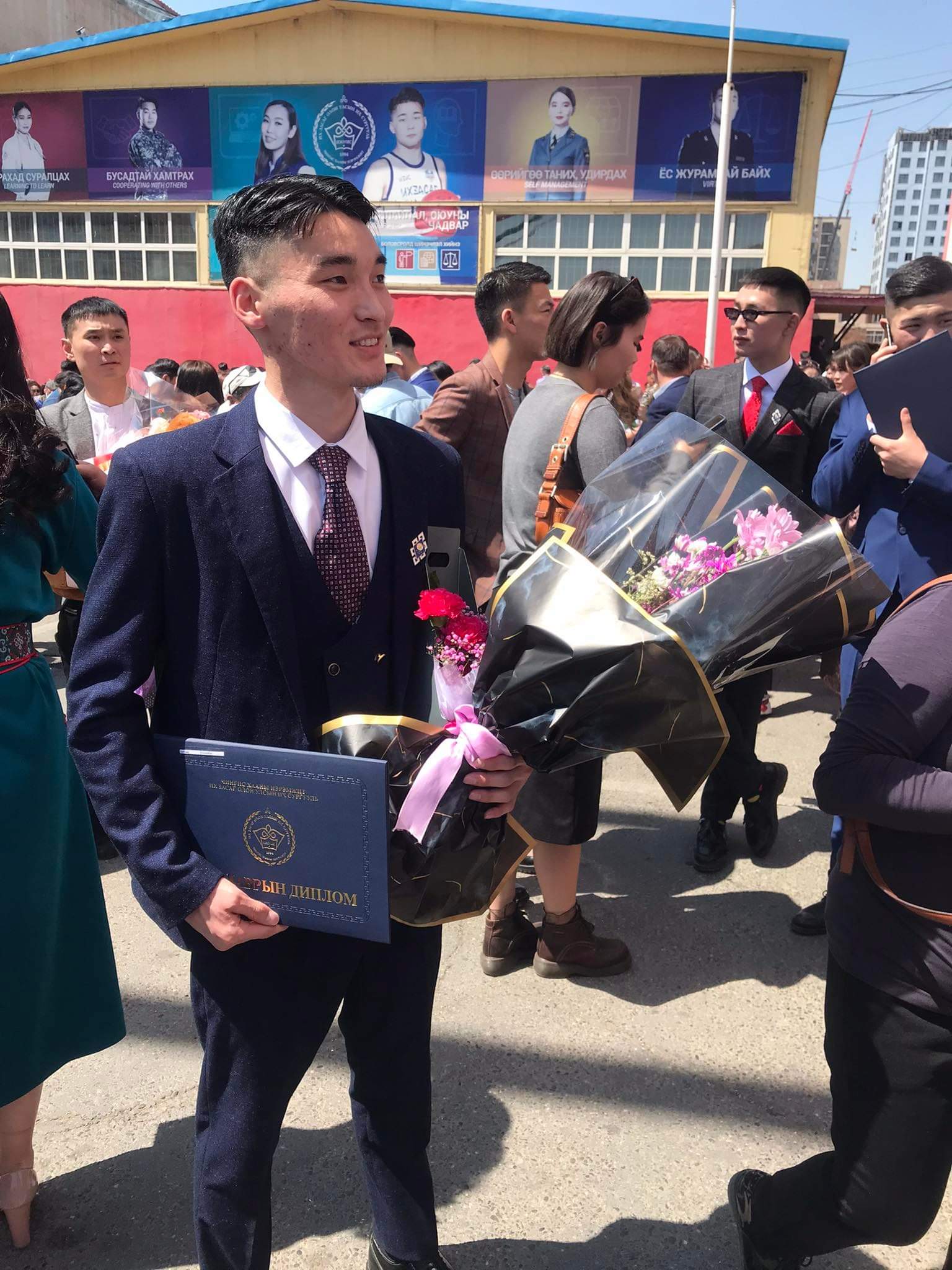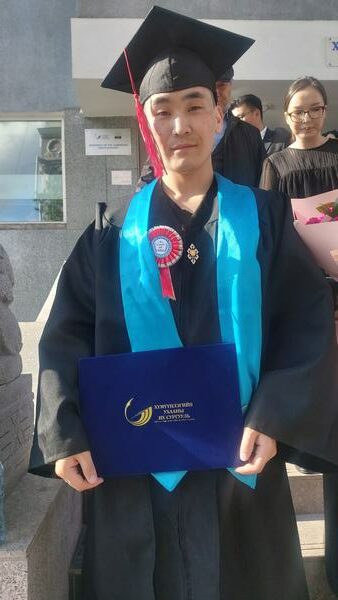 Ganbaatar followed two days ago: he is now also a bachelor, but in International Relations. And he also wants to continue studying to become a master.
.
.
.
.
.
.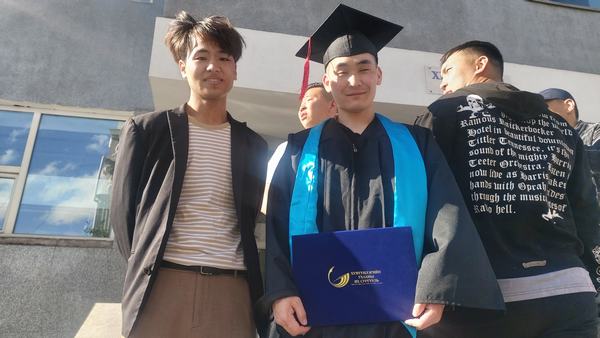 Altantulag is less fortunate. He was operated on urgently in May for a ruptured appendicitis. He still hopes to be able to take his bachelor's exam on June 10. He is recovering and is pictured here with his buddy Ganbaatar.
Ganzorig and Uuriintuya pass high school graduation and university entrance exam. At the end of June they hope to hear if they can go to university, Ganzorig at the police academy and Uuriintuya business administration.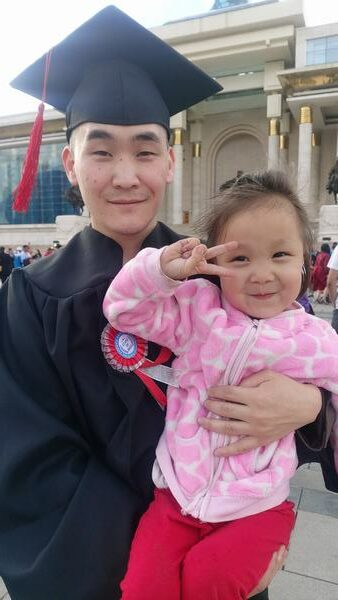 Nomin Chimeg, the little girl who had surgery on her legs, is walking better and growing into a happy toddler. Here she celebrates with her big "brother" Ganbaatar.