Finance
I'll start with the dullest and most difficult subject. Below is only good news. Just like with us, Corona and the war in Ukraine have turned life in Choibalsan quite upside down. General inflation is comparable to ours and the border with China has been closed for three years, while a lot of food has always been crossed. The prices of food, in particular, have skyrocketed, so much so that almost every week we get cries for help from Anna Home "We can't make it anymore!" We have increased the mothers' salaries by 20% and we probably need to increase even further. We also increased the budget for the full year 2022 by 20%, from €32,800 to €39,400. On top of that, there is an additional € 2,300 for the transit house.
Since the start of Anna Home in 2006 we have asked the local government to contribute. They kindly listened to us, but did nothing. But now, oh wonder, a law has been passed that obliges them to contribute at least 5,000 Tugriks per month per child. In our case, that now means 3,000,000 per month as of October. For the year 2023, this will rise to at least 36,000,000 T or about € 11,000. If they will actually pay for that (we'll wait and see) then we can absorb significant blows and probably reduce our contribution somewhat.
Local volunteers
It's great that more and more people are coming to help. They give computer lessons, gardening lessons, drawing lessons, they paint the wall around the property, they check the health of the children as doctors and more. Let the pictures explain it: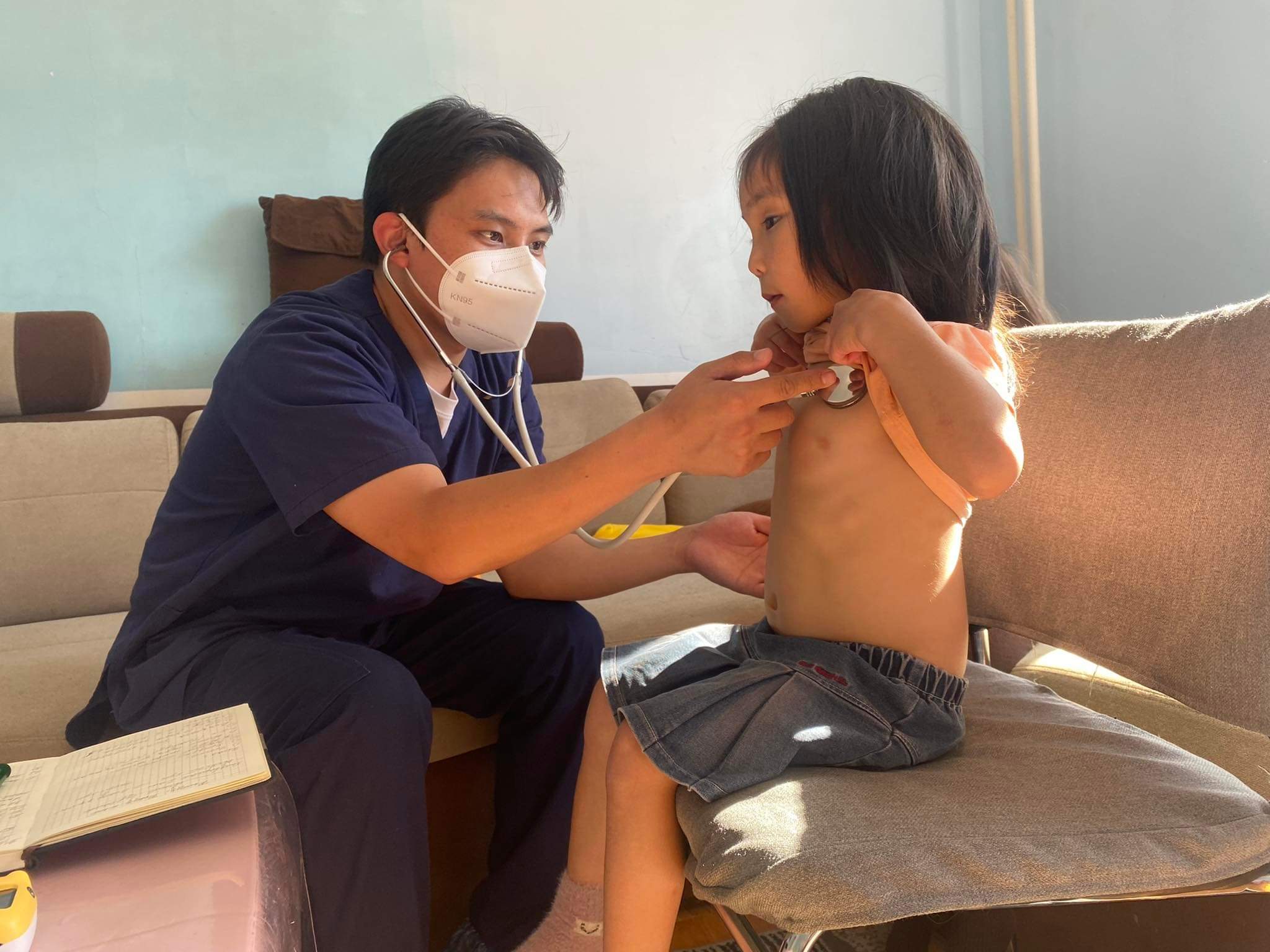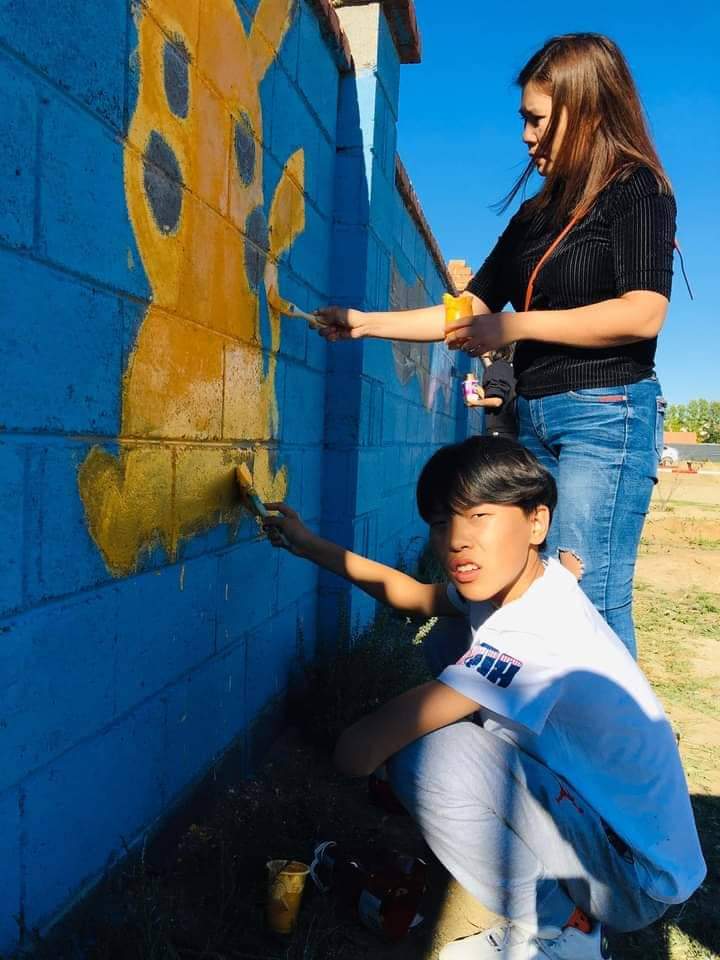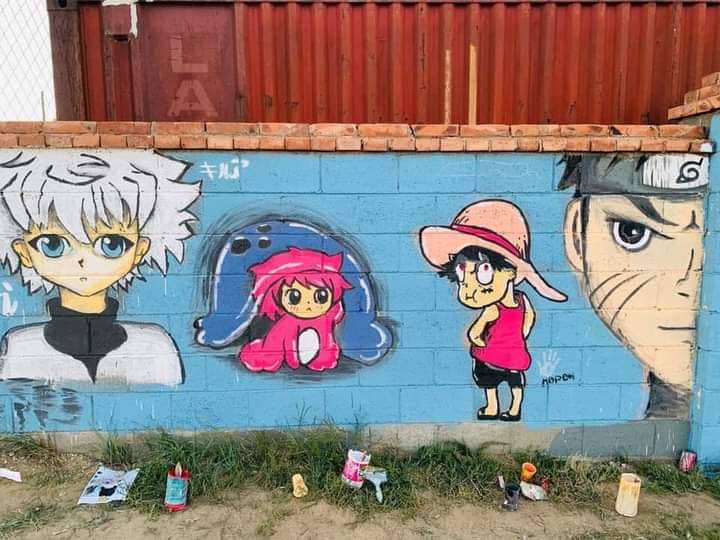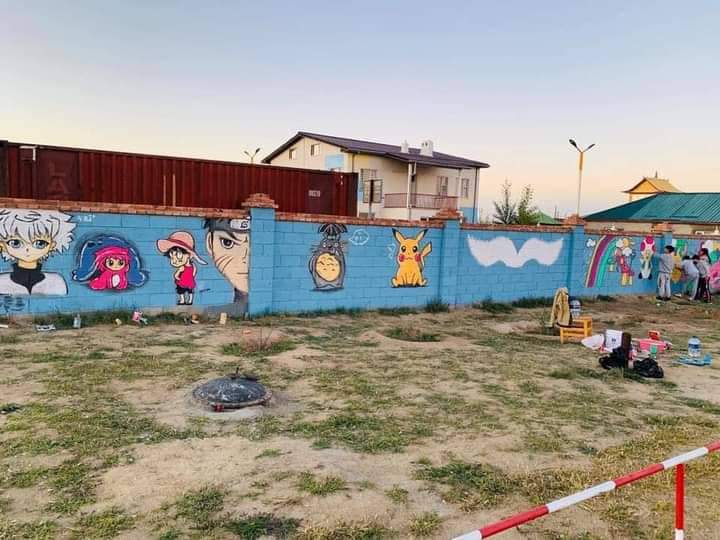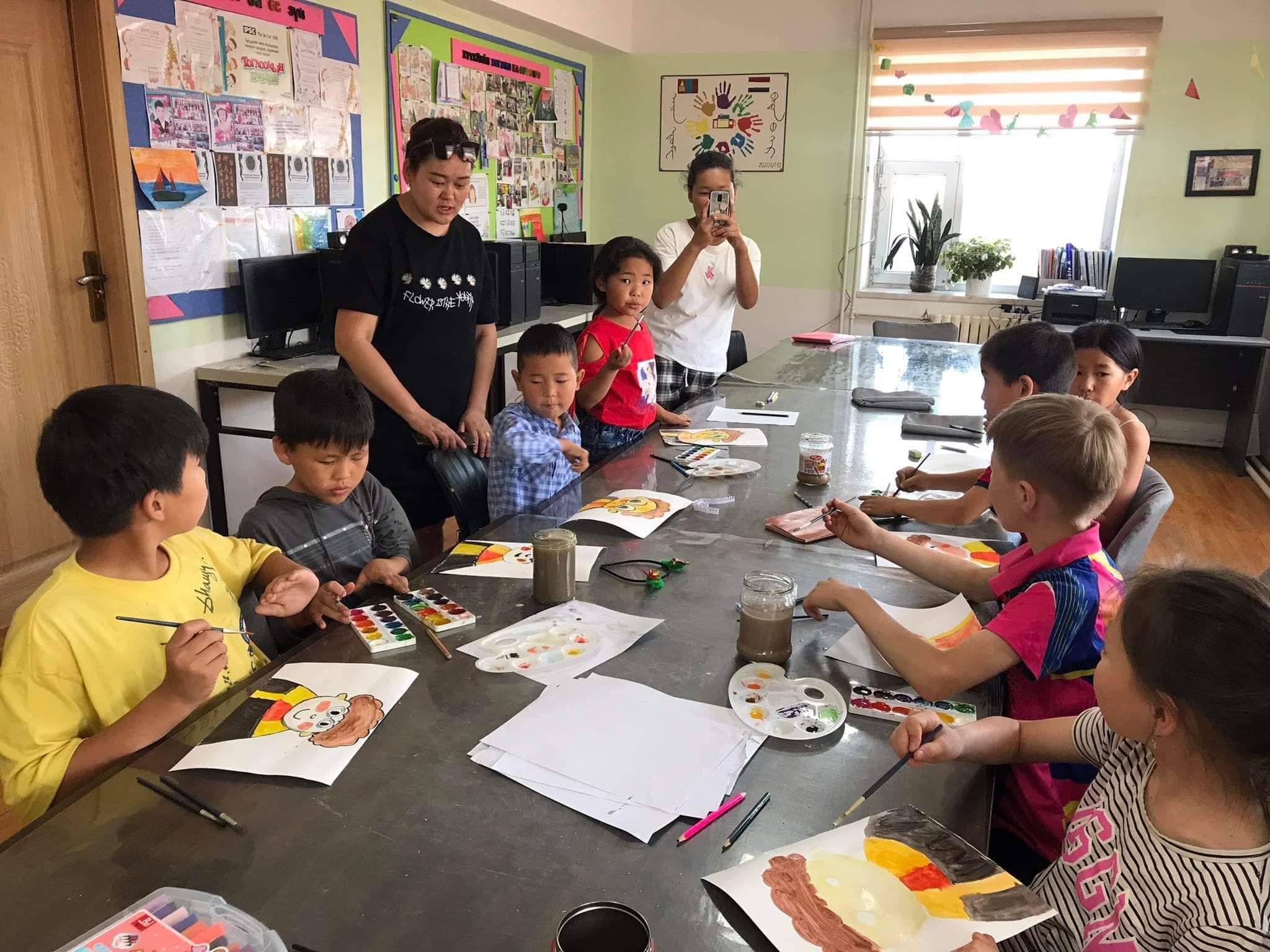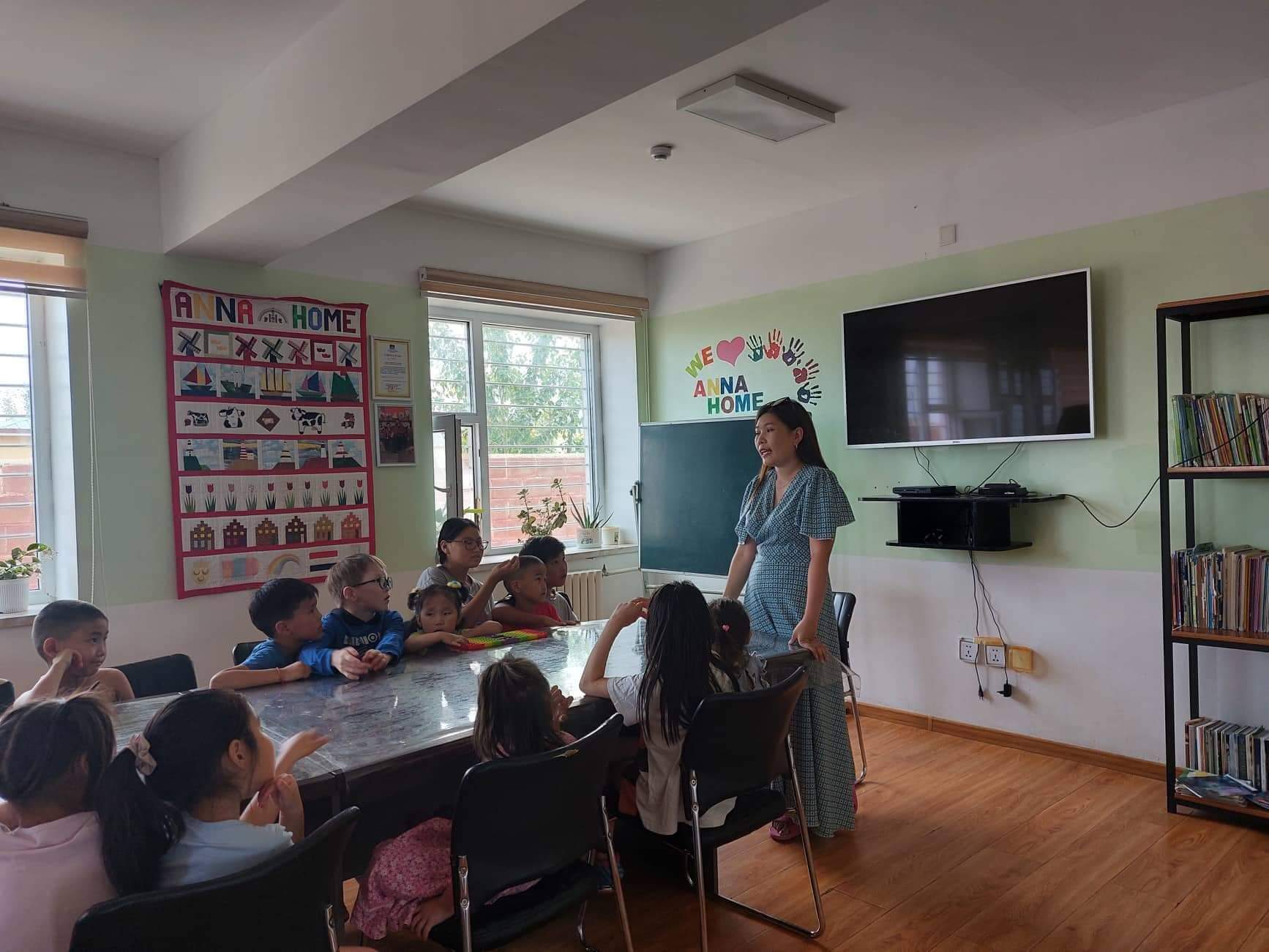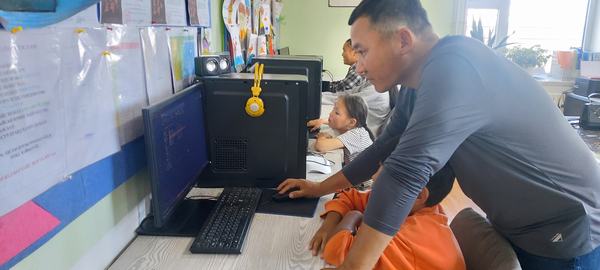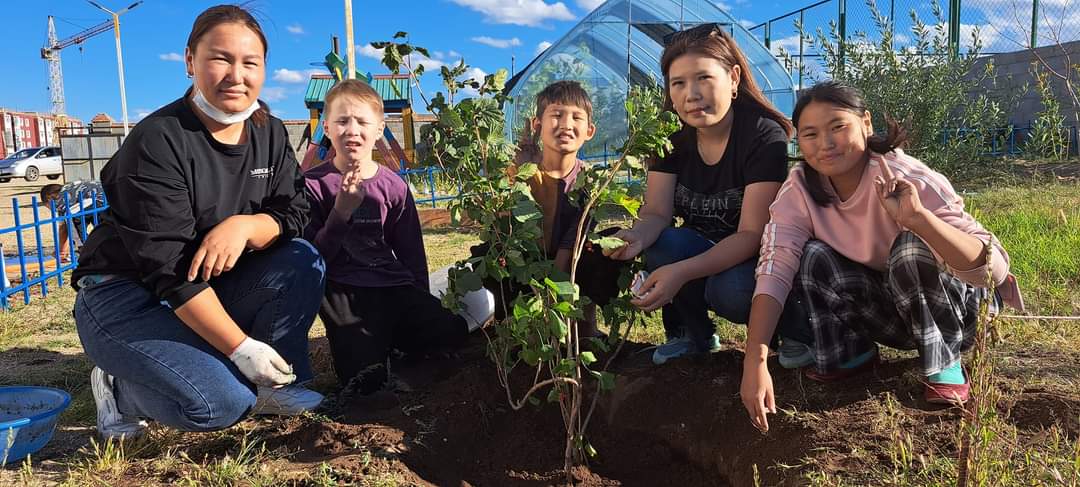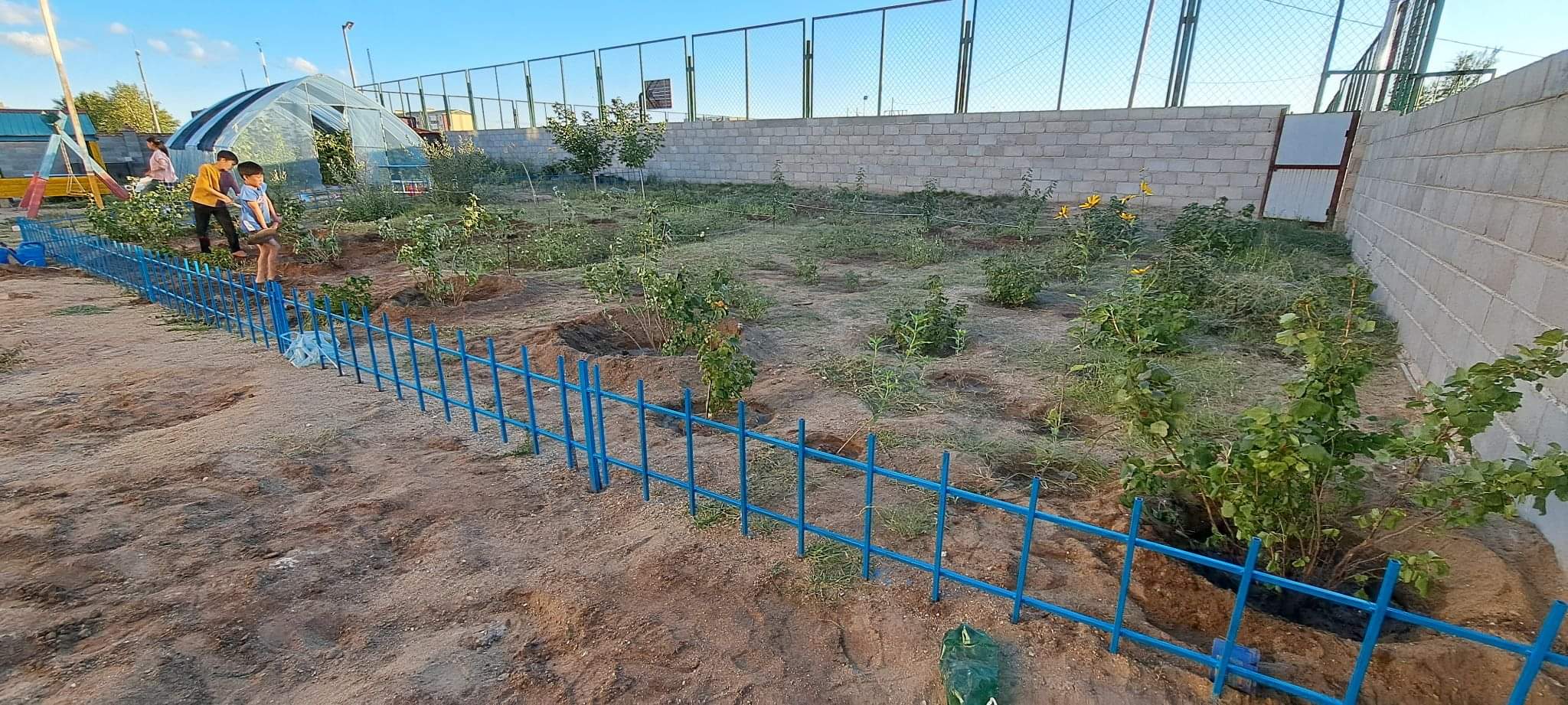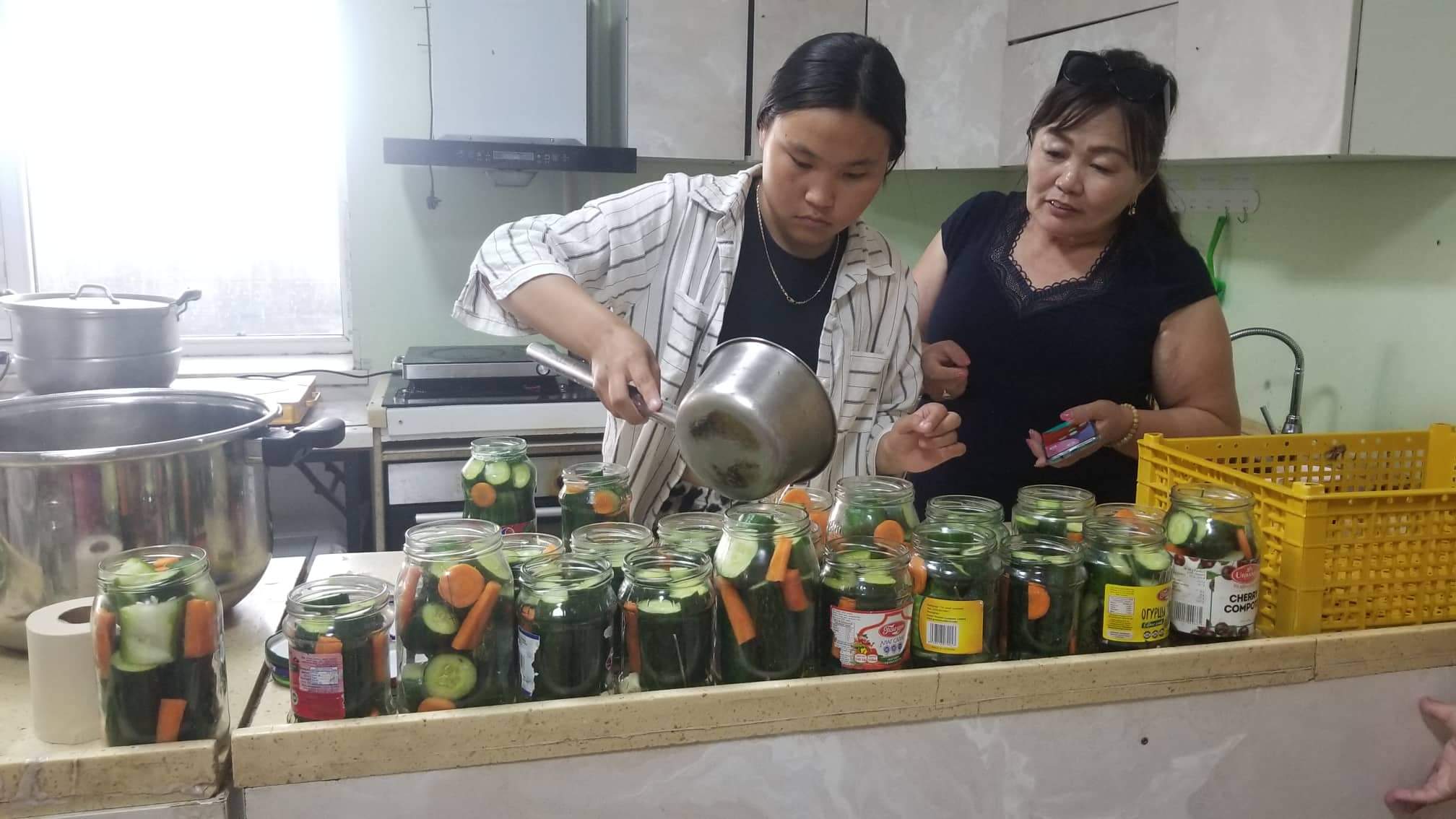 Refurbishment
A house in the aggressive climate of Mongolia, inhabited by 25 small people and built with somewhat more limited resources and knowledge than we are used to, requires maintenance. And that has happened on a large scale, inside and out. The rainwater is led directly to the garden and the walls look sleek and colourful again.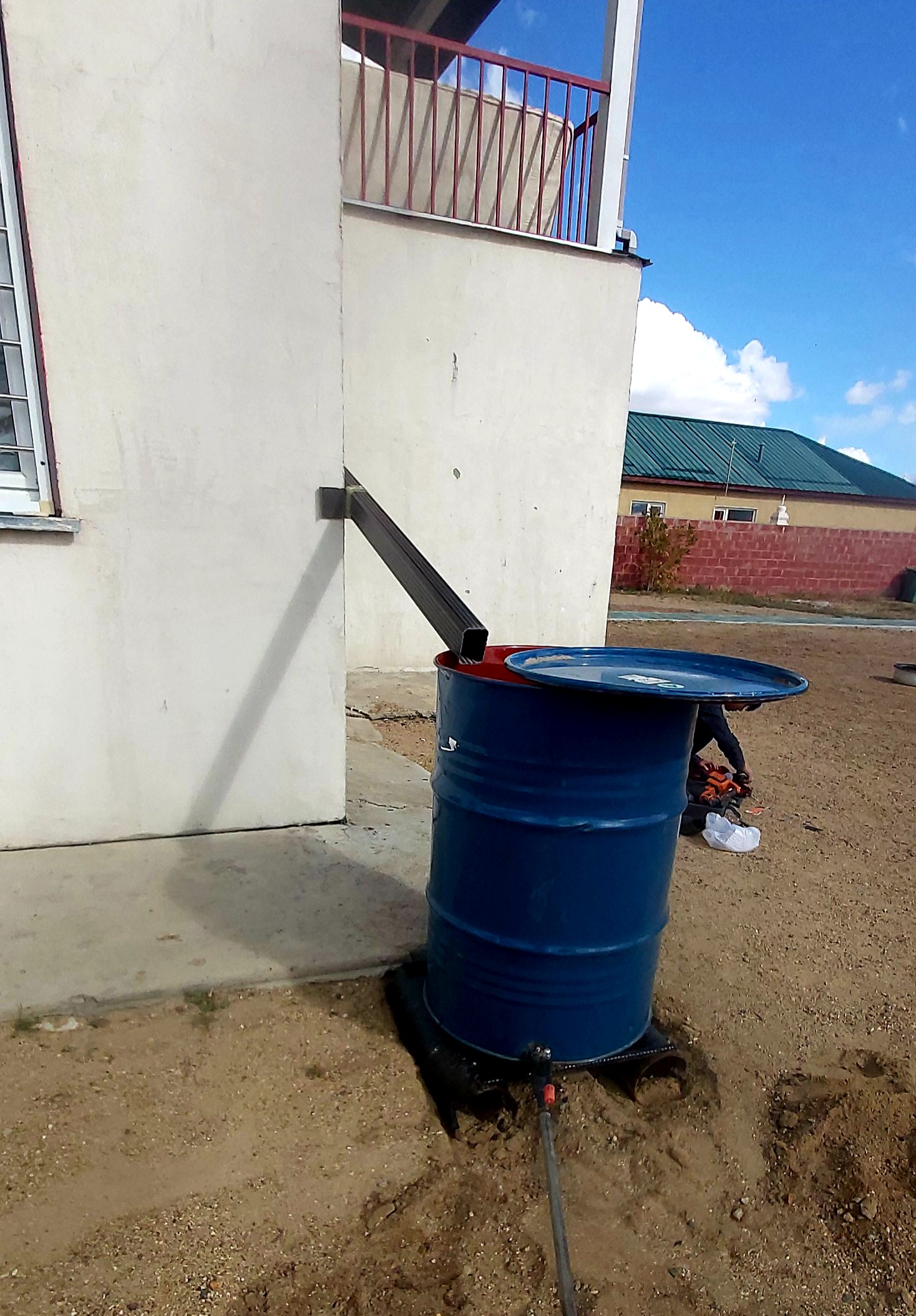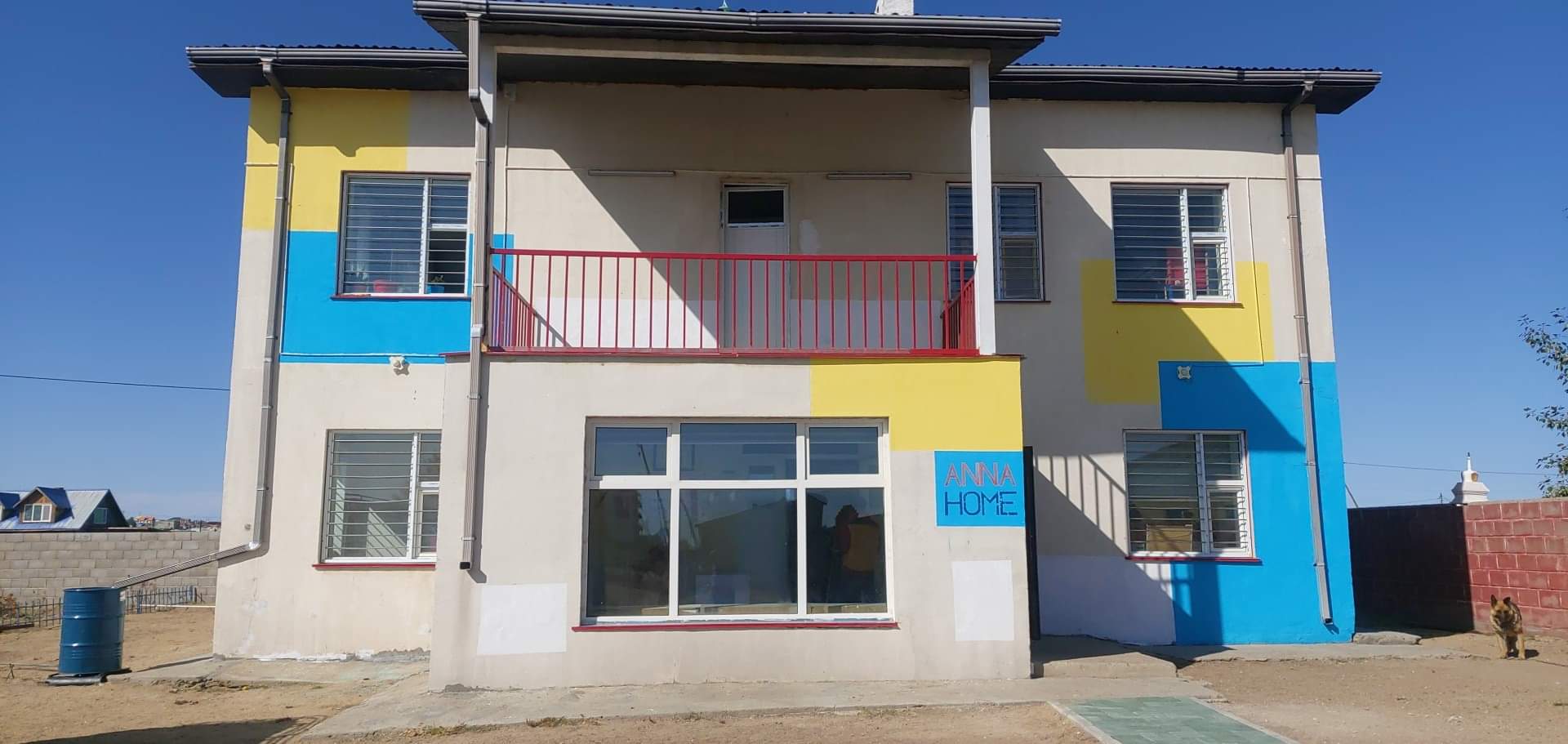 Students
Ganzorig and Uuriintuya have started their great adventure in Ulaanbaatar. Boldsaikhan writes to us the following: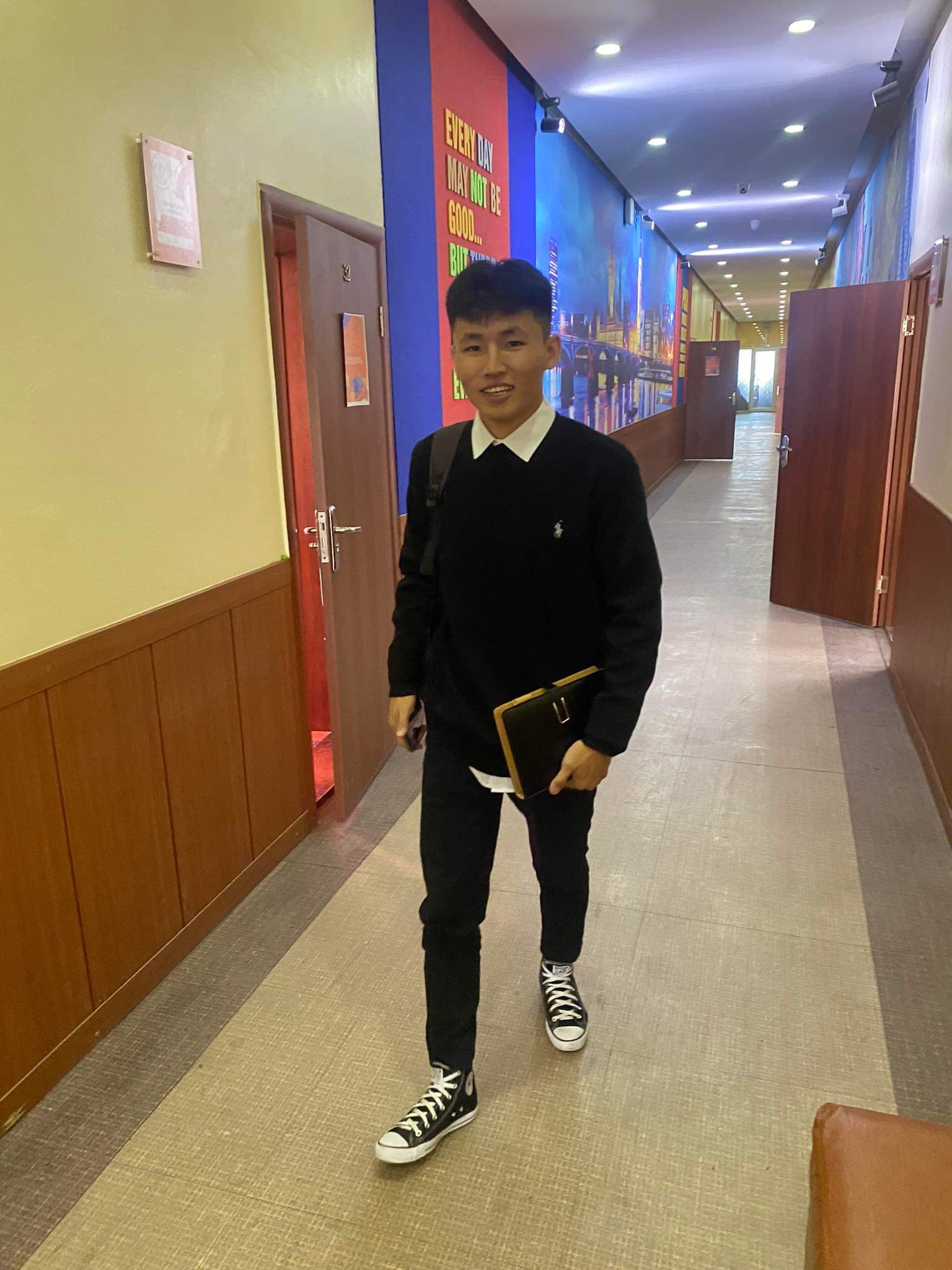 Ganzorig has lived in Anna home for 15 years. This summer he finished his high school and he made a test for university. He did good and he took a security and law enforcement class at the Great Government University. Now he lives in a small room near the University. He came to Anna home when he was four years old. He is very happy for it because his dream was to become a soldier in the army or a policeman and now it is starting. We bought for him some beds and blankets, kitchen ware, tables, etc.
.
.
.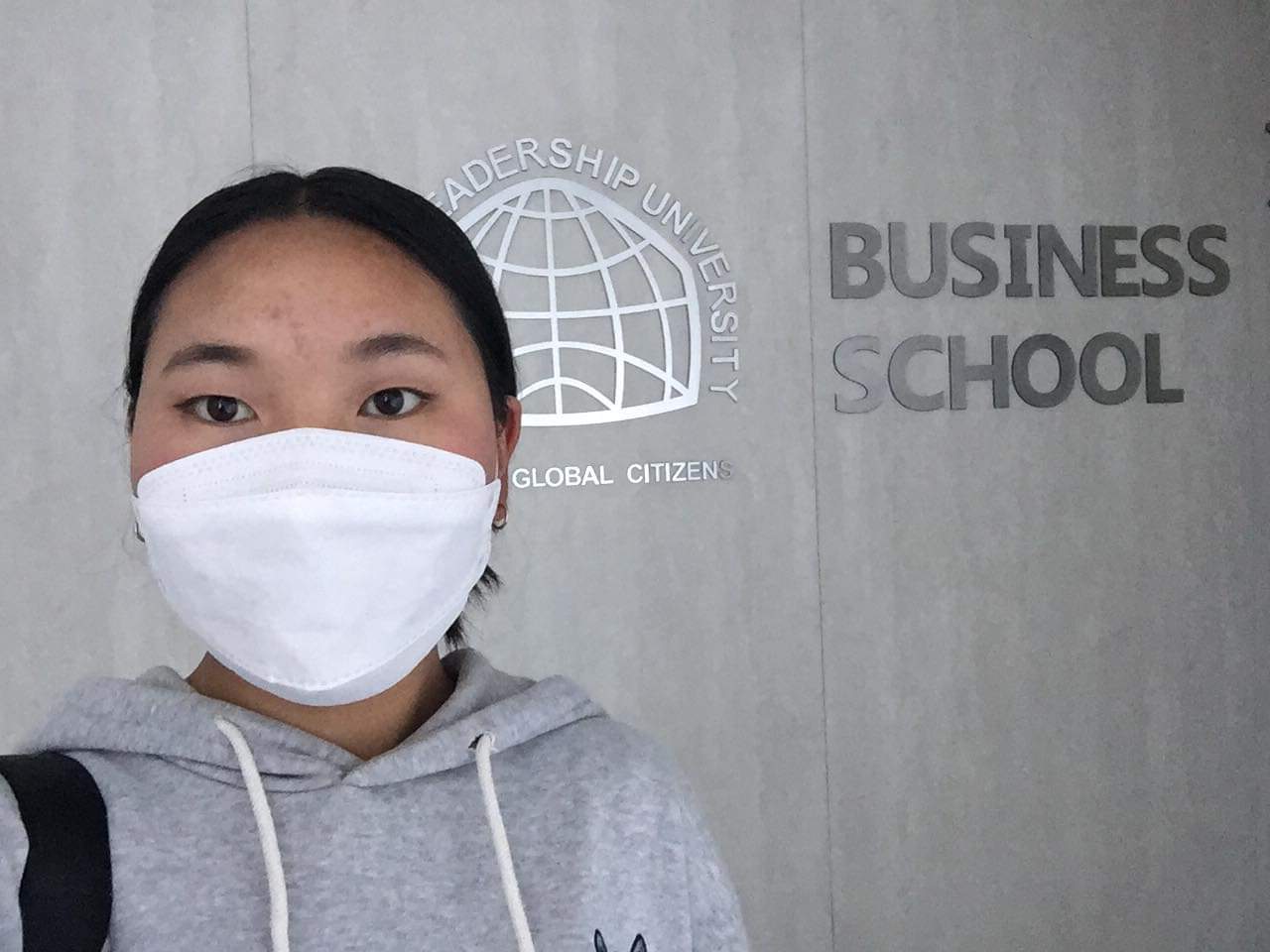 Uuriintuya lived in Anna home for 7 years with her youngest brother Chingunee and her sister Uuriintsolmon. She finished her high school in July and she passed her test. She is a student in Global Leadership University. She is so happy to become a student and to live in Ulaanbaatar. Next year her sister will finish her high school and then she also wants to learn in University in UB. Now she lives in a small room near the University.
.
Board of the Foundation
Eveline de Jong has left us. She has been the treasurer of our foundation since 2014, a position she performed flawlessly. Thank you Eveline!
We have probably found a replacement for her, we will know for sure at the end of November. I hope to introduce her to you in the next newsletter. A sneak peek of the veil: she is of Mongolian descent and lives in the Netherlands.
Are you coming to Anna Home?
In July we travelled to Choibalsan with 11 people. Read their stories again in the previous newsletter. They were all enthusiastic about Anna Home, about the country that is so completely different from all other countries in the world and about Naadam's annual celebration. I know some of you are thinking hard about going there in 2023 too. If there are enough interested people, we could organize another trip. Again in July, because then Naadam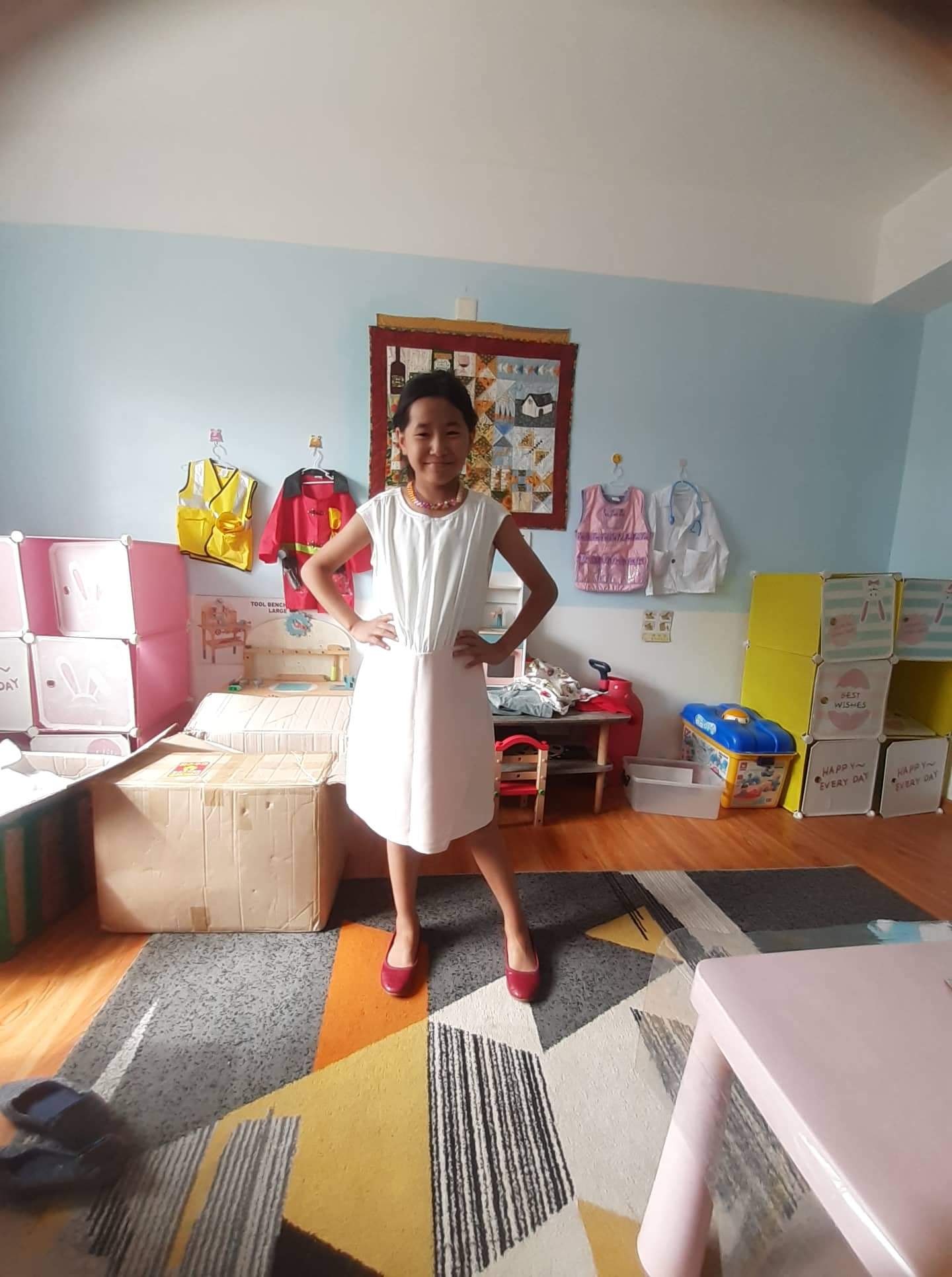 is celebrated. And while you are in the country, you could also make a trek to the Gobi desert, to Lake Khuvsgul or to another area. This can all be professionally organized by local travel companies. If you think you might want to join us, don't hesitate to send me an email. You can always withdraw if something comes up. We then know whether or not we should organise and come up with concrete proposals. If you go you will also meet this sweet girl who is so proud of her new dress. -new dress re-
Maarten