THE HOUSE IS READY!
It is finished, it has succeeded! They move in before Christmas! Finally the children and their caregivers have a place to live decently again. And what kind of place has it become. All thanks to you. You made it possible, dear donors, that more than 7 months after the fire we have a house that is so beautiful ……
The design was made at high speed, in collaboration between our local architect Baigalmaa and Gert-Jan de Jong with his architectural firm Arc2 in Almere. And then Boldsaikhan started to move: he hired a local technician to assist him and together they did the job. Concrete, wood, steel, sewage, heating, electricity, paint, contractors, government and so on. I don't think many houses in Choibalsan are built as quickly as Anna Home.
Annekoos Littel from Woerden designed a Mondriaan-like exterior and later she chose the colours for the interior. The cold made it impossible to finish all the colours. In spring they will do that. Hassan Talei helped us when it became technically very complicated.
I stop writing and would like to show you many photos. Next month we will go there to officially open the house. For now:
Thank you very much
A beautiful Christmas and
a prosperous 2020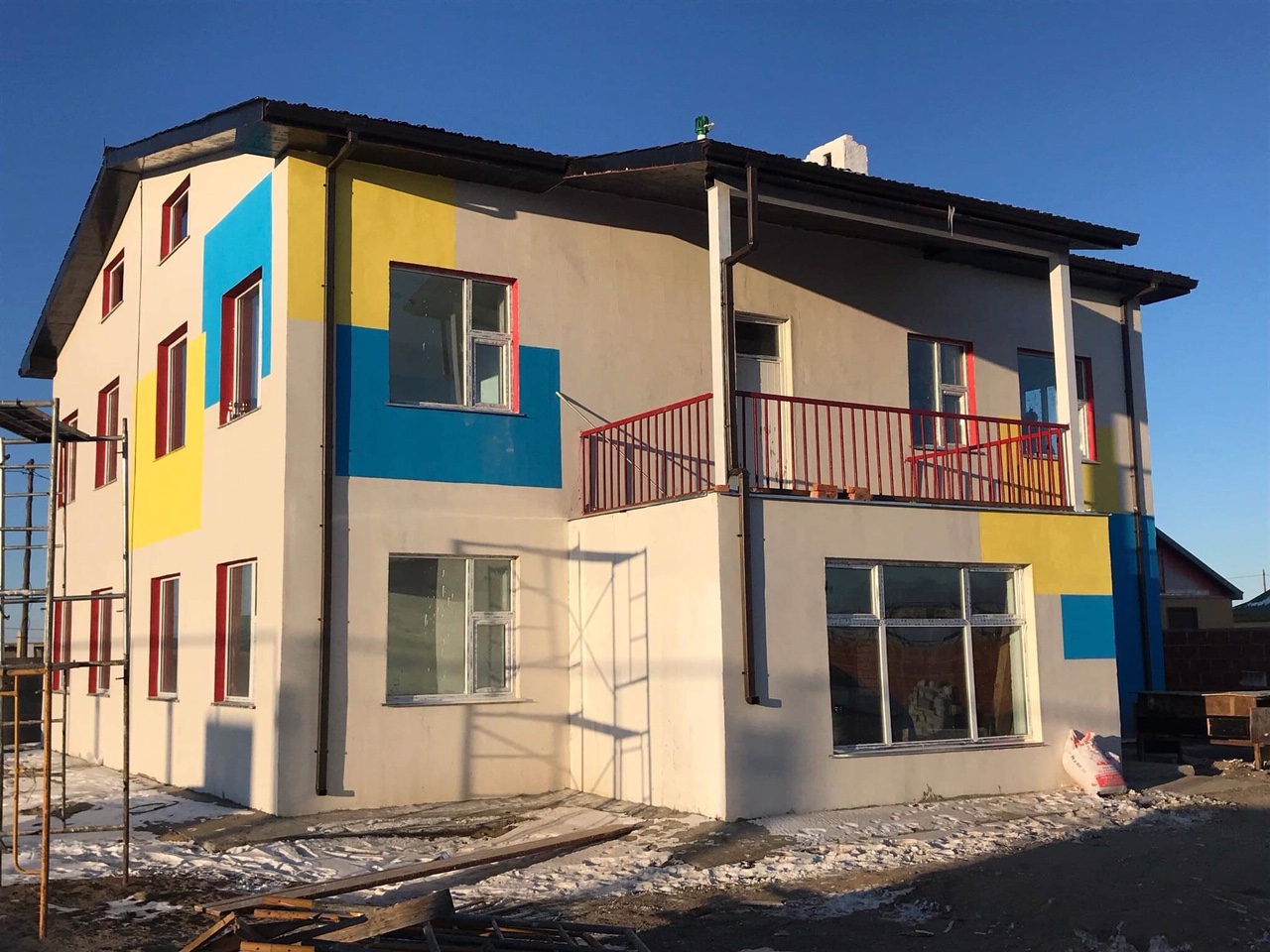 Maarten