Boldsaikhan sends us this news, that I forward to you directly. Part of it is about our visit to Anna Home, 2 weeks ago now. An extra newsletter will follow soon about that visit, written by one of the visitors.
New children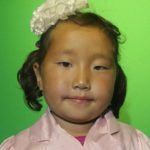 Delgertsetseg is 6 years old. Her mother has no real work. She takes care of the cattle of others, far away on the steppes. Now she is with us, she will go to school, after the vacations. She is healthy and looks happy.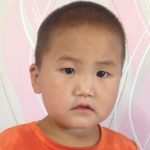 Odsaikhan is only 3 years old. His mother left him several times, just as she also left his father. He had many problems in his still short life. But now he is safe. He is together with his brother Batbayar in Anna Home. In fact he is too young for the life in this house, but we will try nevertheless. We can't leave him on his own.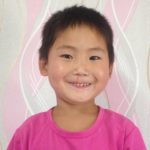 Batbayar is 4 years, "big brother" of Odsaikhan. He lived for a while with his grandmother, but she could not take care of him. He seems to feel well in this house with so many children.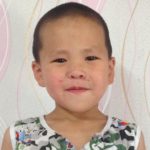 Ganchinges is 5. His father died and his mother has very simple work in Ulaanbaatar. He never went to a kindergarden, but that will change now! He is doing well and seems to be a strong little person.
.
.
Visit from The Netherlands
From July 9 to 12 a big group visited us. Maarten and his daughter, Aart and 10 more friends came to Anna Home to see us and to celebrate Naadam together with us, the big Mongolian celebration. They came with a bus from Ulaanbaatar and we received them in the traditional Mongolian way. We enjoyed seeing so many people and we hope they also enjoyed it.  On the second day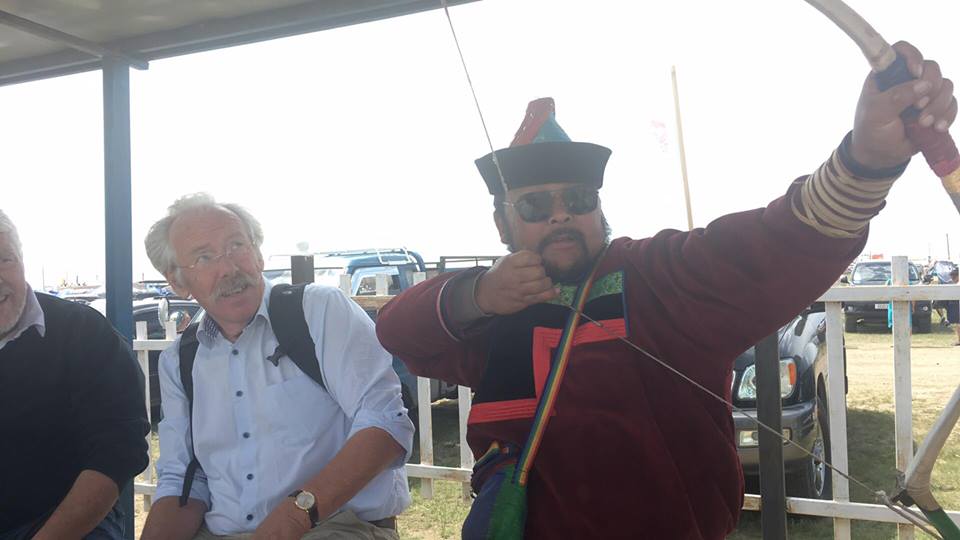 we went very early to the horse races, together with all the children. We saw the finish of the first race: young boys and girls on horses after 30 kilometres of galloping. Some of us were allowed to follow the second race in cars that accompanied the horses, all the way to the start and back again. When we went later to the stadium we watched wrestling, archery and Shagai naadgai, where they shoot little bones with the finger. We ate Khuushuur, which is traditional on Naadam.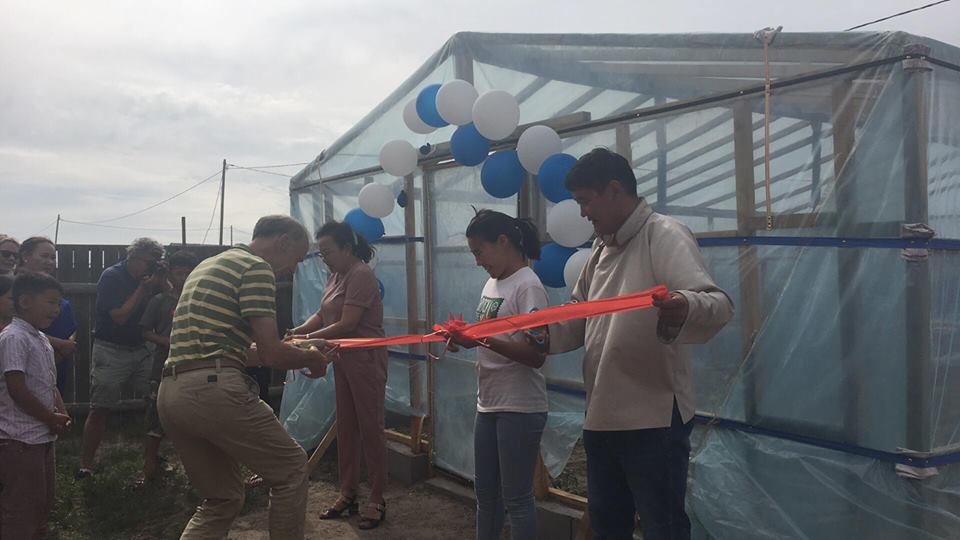 In the afternoon we were in Anna Home and there our guests offered us a big greenhouse. They also brought lots of clothes for the children.
On the third day we all went to a nomadic family, in a ger on the endless steppes. Milktea, real Mongolian cheese and yoghurt they gave us. And we killed a sheep that we ate with all of us, after it had been steamed in a big milk can. That is what one does when there is a party!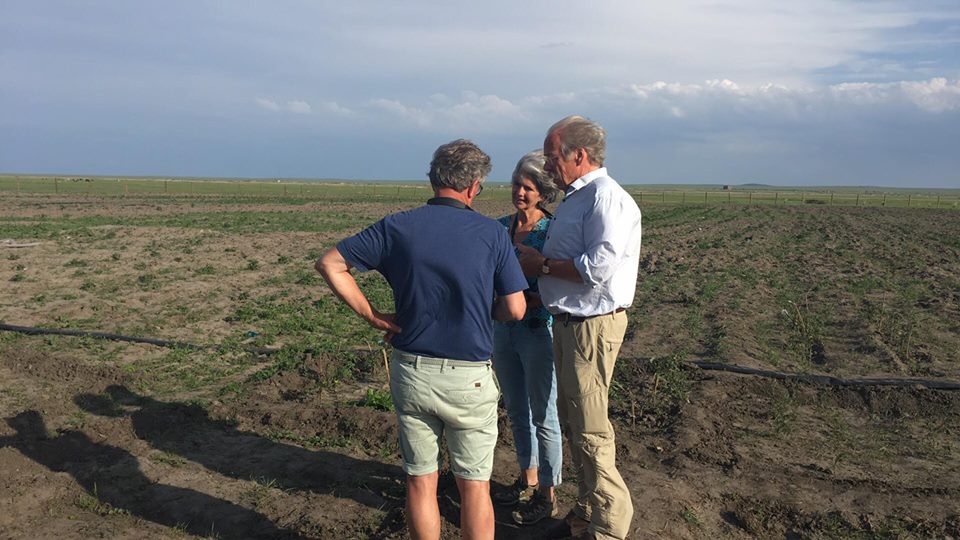 While we were waiting we did lots of games, made music and swam in the river. Some Dutch friends rode a horse. At the end of the day I showed them a big piece of land where Anna Home has been growing vegetables for two years, close to the river. I never told Maarten about it, so this was a big surprise. A happy surprise! On the way home we helped drive a big herd of sheep and cows over a narrow wooden bridge, which the animals did not really want.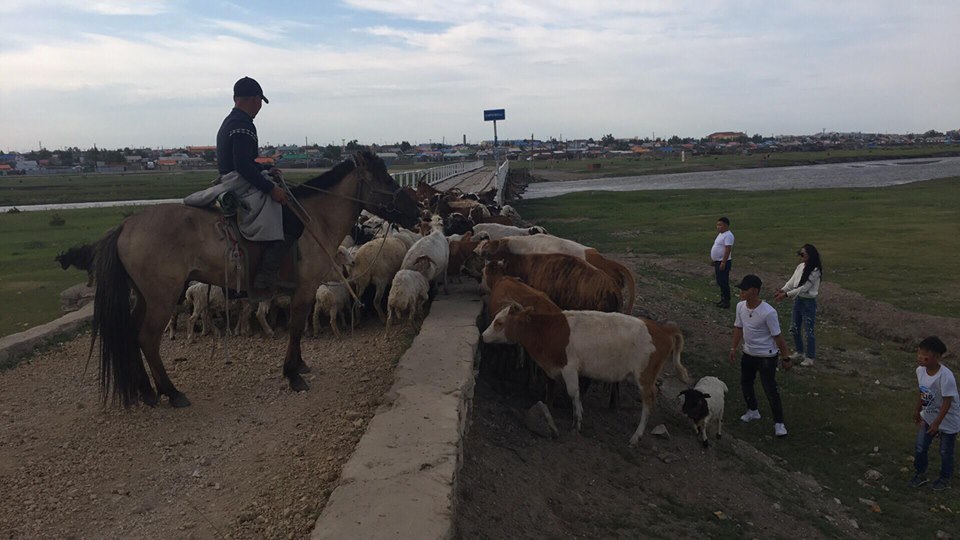 On the last day we organised a small farewell party in Anna Home. It was fun but also sad. We made lunch for our dear friends and the children sang songs, some of them in English. Three boys who will start to study now each made a speech in which they talked about themselves. They all have lived for more than 10 years in the house. They thanked all donors who made this possible and gave a present to all the guests.
Khurelbaatar writes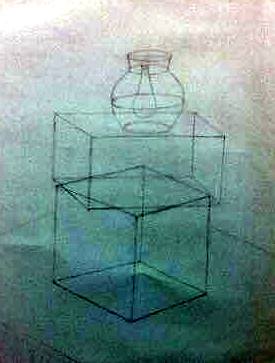 I started two years ago to study at university. I learned much about life and made many friends. This summer I passed my second year, which of course makes me very happy. I thank also Aart and Maarten and all the other people who helped me. I study "Graphic design" and learned this year subjects as black and white pictures, colours, modern art and design with computers. I will now start my third year.