We were in Anna Home from January 12 to 19. The new member of our board, Aart Sliedrecht, came with me and made numerous beautiful photos. As a new-comer he wrote his impressions for you:
A week in Anna Home: Wonderment.
I enter an old house, a small portal, wooden floor, dining room with old canvas, wooden pink benches, a step to the left and I am in the kitchen.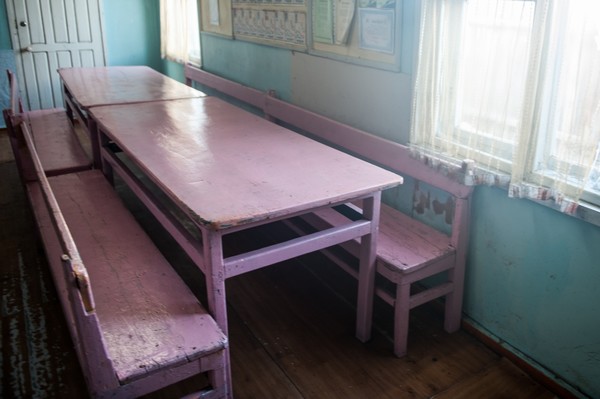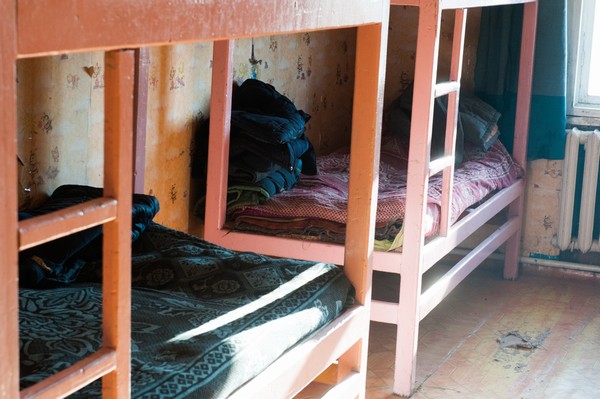 I smell onions, milk tee, the smoke of coal.
I look around. Bunk beds neatly made with backpacks on them. A clean washroom, boys working in the carpentry room and, like here, boys behind the computer, playing their favourite game. A normal -vacation- day in Anna Home.
Anna Home is the home of the youth: their save haven, it offers them a sense of security.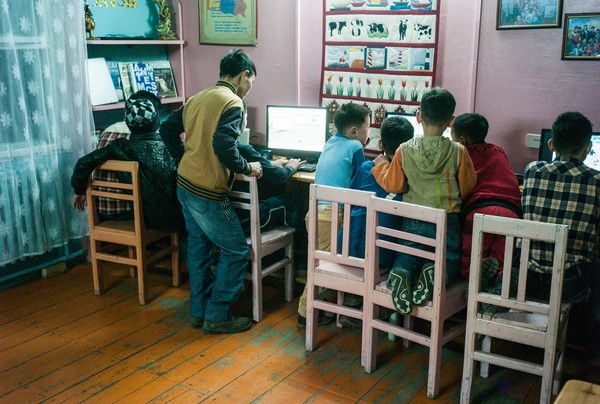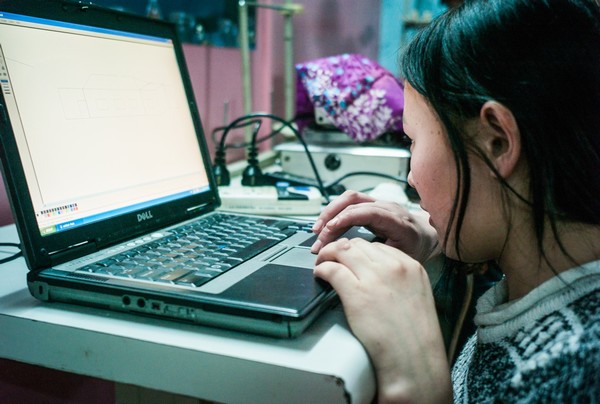 ,
.
.
.
.
I see twins with a sad looking mother. Anna Home provides temporary emergency shelter. What happens with the little ones when they have to go? It cuts through your soul. This, by the way, is the limit of what Anna Home can do. All for Children cannot solve all the problems in the world. We limit ourselves to the core: care for young people, who have no prospect. Then we encourage them in their personal development.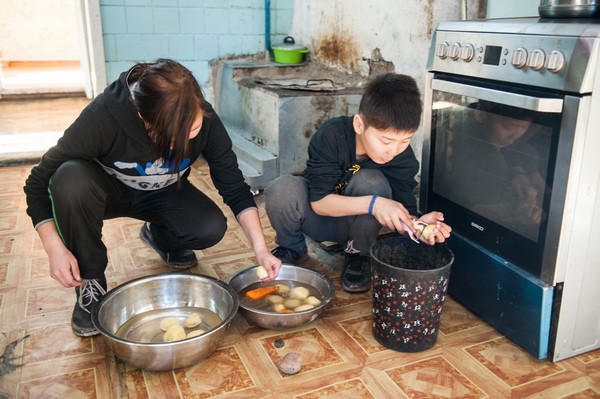 I am amazed how disciplined the children prepare the meal. Each has his role: peel potatoes, prepare vegetables, cook meat, make milk tee, set the table, dish up and distribute, eat together.
The peace occurs to me. Young and old mixed at the table, no jumping the queue, and waiting for each other. I learn a lot!
.
.
.
.
.
I hear little secrets of children. A girl asks me to pray for her future, one of the boys is very much in love with a beautiful girl who comes with us on our fieldtrip. Great! He buys a disposable shaver with his last pocket money.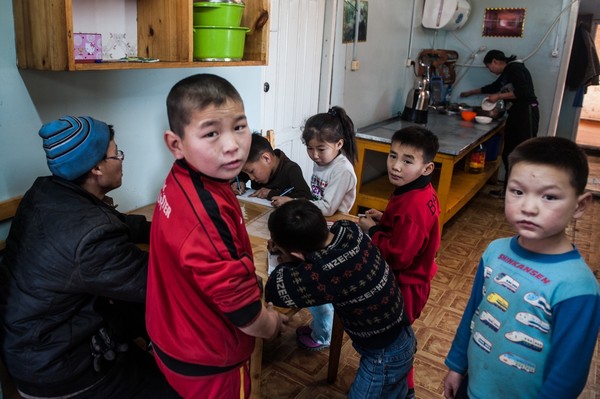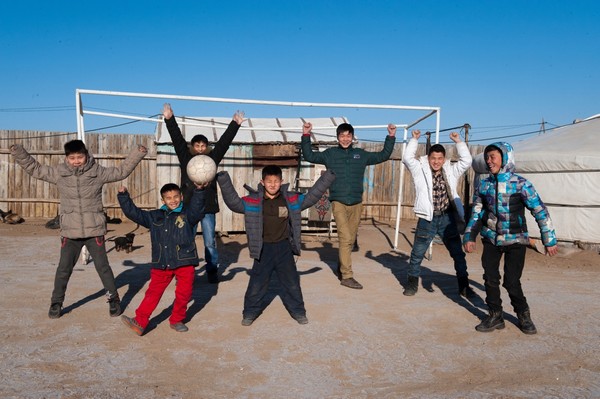 .
.
.
.
.
I enjoy making photos. The kids show something of themselves, unconstrained at work in Anna Home, smiling on the picture.
In short: the visit gives me a lot of satisfaction. The result of more the 7 years' work and efforts of many are directly tangible. In a country with so many contrasts and an Asian culture of waiting … leaves Anna Home and its people me in big Wonderment.
So far for the moving contribution of Aart. All photos are also his.
Making fun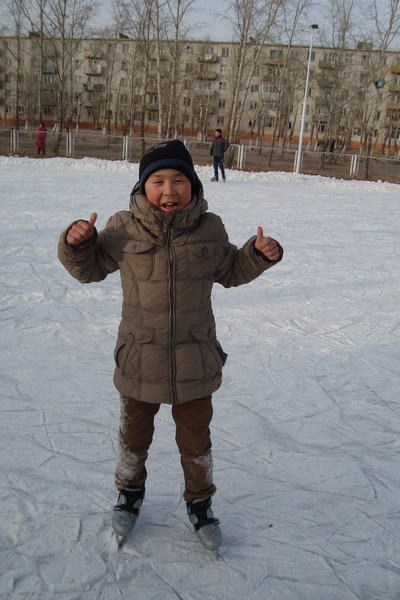 We went skating with everybody. In this cold country making ice is not a big problem and since some time there are a few ice rinks where you can rent skates. With 20 children we had enormous fun.
.
.
.
.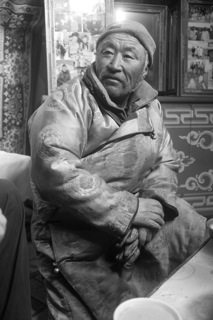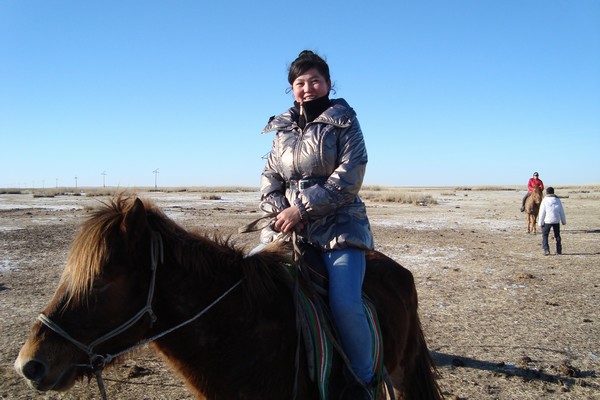 We took six children (more did not fit in the car) to the countryside, to visit a nomad family in a ger. There we had unlimited possibilities to ride horse and the host slaughtered a sheep for us that we consumed on the spot. Could not be more fresh!
.
.
Children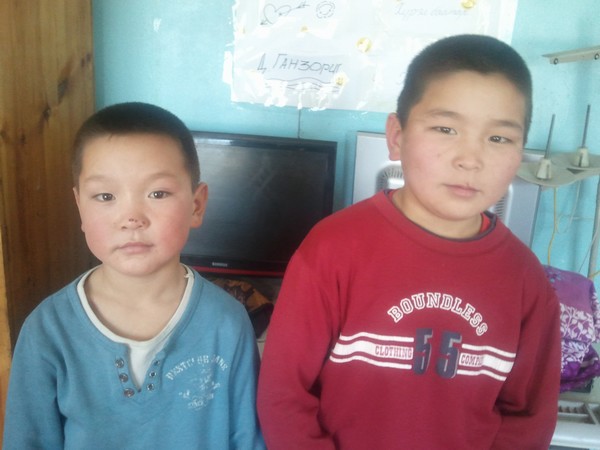 At the end of last year two new boys came to live in Anna Home, Baatarchuluun and his brother Bochuluun. Their mother brought them. She could not and wanted not care for them anymore.
.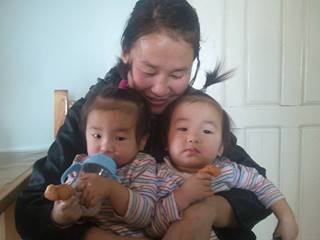 Temporarily a mother and her twins of one year lived in Anna Home, on the urgent request of the local government. They were homeless. This week they went away again, they are beautiful children, but they do not fit in Anna Home and it is too great a burden on the other children. So only emergency aid during two months.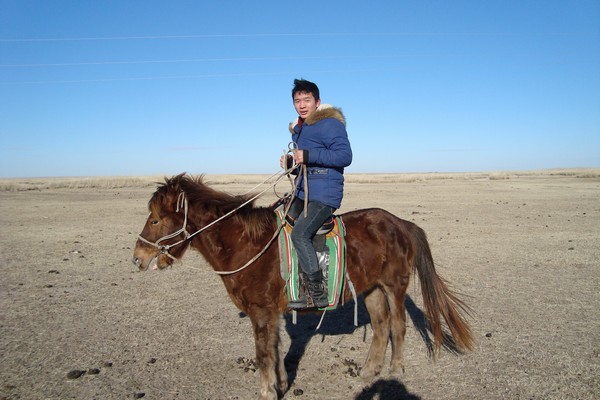 Byambadavaa, the law student I wrote about before, had vacation and was home when we were there. He is doing well in Ulaanbaatar. Unfortunately we did not find a law firm yet who will sponsor his studies. Pity, he is a special boy, who is also good in horse riding.
.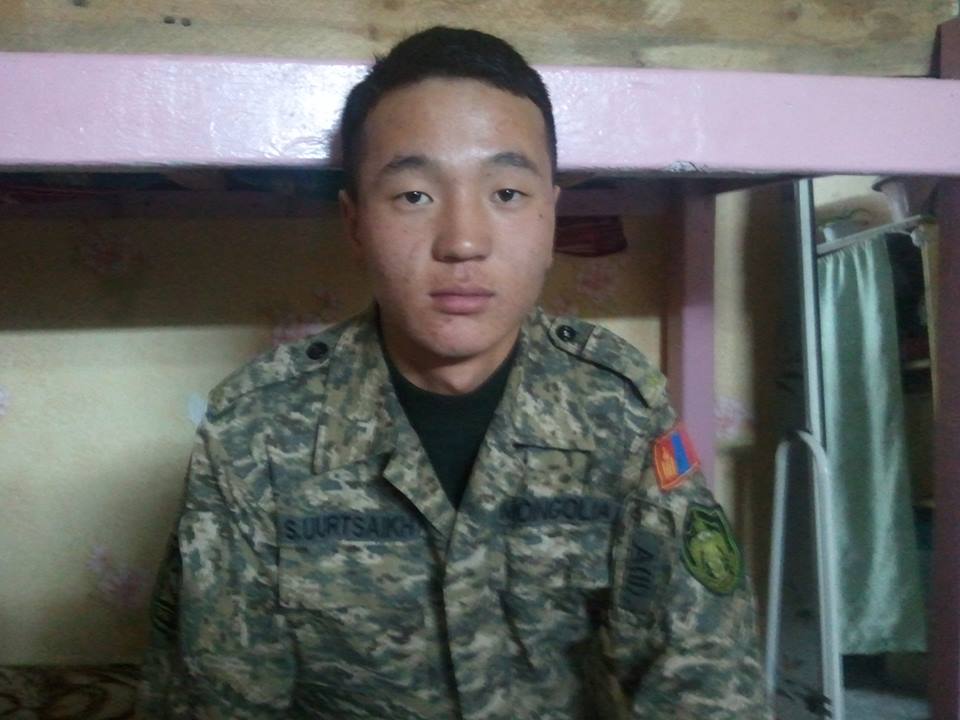 His brother Uurtsaikh writes to us: "I have lived five years in Anna Home and finished school in that time. Then I had to do my military service during a year. I decided to become a professional soldier and after a short holiday at home in Anna Home I will start that now."
Please realise that the brothers loosed their parents 10 years ago and lived on the streets for four years. Thanks to Anna Home they both have a good future.
Maarten Stoffels