Before they came to Anna Home all the children had a hard life. No good place to live, not enough money for heating and food, let alone for school. Some were mistreated by their parents. All of them go to school since September 2007.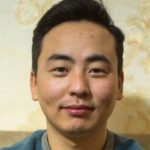 Khurelbaatar, 1994, and Ganbaatar, 2000, are brothers. Together with their mother and 12 other people they used to live in a small shed. They had not enough money for heating and eating because the only income was the children's money. Khurelbaatar went to school for a year and also collected bottles with which he sometimes earned 1000 to 1500 Tugriks a day. He now studies Graphic Design at the University in Ulaanbaatar! Ganbaatar also started a study at the university in UB, in 2018: international relationships.
Ganzorig, 2004, lives in Anna Home since December 2008. His dramatic living conditions before that are described in the newsletter of December 15, 2008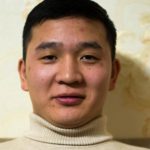 Byambadavaa was born in 1996. When he was 7 years old his parents died. Together with his brother Uurtsaikh he lived first with a friend of his parents, later in an orphenage. In 2007 they came to Anna Home. Byambadavaa has studied law at the University of Ulaanbaatar. In 2017 he graduated and now is bachelor. In 2018 he started for his master degree.
Ganzorig, 1997, has never seen his mother. He lived together with his father, homeless and unemployed, and another woman with whome he has not a good relation. He lived in the "Light Centre" for a year and also with his grandmother until her death. He now goes to school, loves to dance, is very cheerful and talks a lot. He wants to become a cook. He lives in the transition home.
Uuriintuya, Uuriintsolmon and Chingunee are sisters and brother. Their mother brings them in 2015 to Anna Home, forced by bitter poverty.
Uurnemekh is 9 years old when he comes to Anna Home in March 2010. He was born in 2001. His mother is in Ulaanbaatar; his father has no job and no home. He never went to school, so he could not read or write. In 2018 he went to the technical college in Choibalsan, study computers. He lives in the transition home.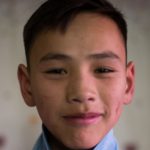 Althankhuu (2002) and Ederkhuu are brothers, living together in Anna Home.
Also Baatarchuluun (2003) and Bokhchuluun (2005) are brothers. They came to the house in 2013.
Urantuya (2000) lived from 2008 to 2013 in Anna Home. Her parents then wanted her back and with pain in the heart our people let her go. But in 2014 she came back! Together with her two younger sisters Anu (2009) and Uranzaya (2011). Their parents separated and that meant that there was no place for the girls anymore.  Urantuya wants to study law in 2019.
In 2015 Aminerdene (2012) came to Anna Home, only three yeras old. Her mother, who is pregnant again, can not take care of her. She has no home.
Sumyasuren (2008) also came in 2015. She lost her mother in a fire in 2009 and was adopted after that. But her adoption mother became very ill and could not take care of her. Her grandmother has no home to take into. And so she lives in Anna Home..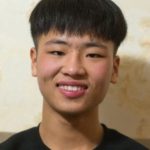 Altanlulga (2000) finished high school. He started a study IT in 2018 at the university of Ulaanbaatar.
Erdenezaya (1998) studies at the technical college to become an electricien.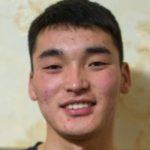 Ulziibat (2000) started a study law in 2018 at the University in Ulaanbaatar.
Munkhorgil (2011) and Munkhzaya (2014) are brother and sister. They came in 2018. Their mother is too poor to care for them: she has no work and no house. She also has a child of 1 year old, too young for Anna Home. He now goes to school, she goes to the kindergarten. 
.
Three children from one family also came to us in 2018, at the request of the local government. Mother is homeless and has big mental problems. The children were to become victims. Budgerel (2002) goes to the technical school. Anudari (2014) goes to the 8th Class. She has quite a few problems, for which the people of Anna Home try to care as well as possible. The youngest, Purevdori (2007) is healthy.
Ulziijargal (2005) also came in 2018. His mother is homeless and unemployed, too poor to care for him. He did not go to school lately.
Ganbayr (2006) came in 2018. His mother has no house and helps nomads with their sheep. He too did not go to school.
Also in Anna Home:
In transition home:
At university in Ulaanbaatar:
.