We have been in Anna Home again! Fantastic it was. We had a lot to do, especially for the preparation of the 10 year anniversary. First my traveling companion:
Report by Aart Sliedrecht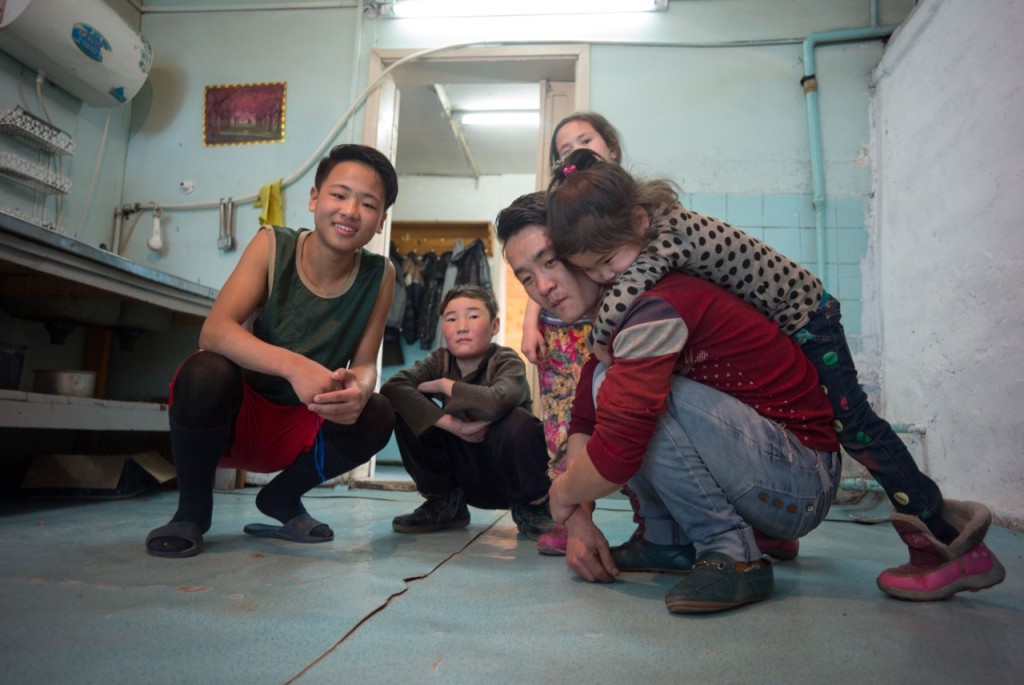 Together with Maarten I visit Anna Home again after two years. Not much has changed. With Boldsaikhan we make the ride of 660 km from Ulaanbaatar to Choibalsan in his car. It is a beautiful ride through the snowy steppes. The trip is not flawless. Halfway we get a flat tire… after 12 hours we arrive. The moment you enter the house you notice the smell of the burning fire and the food. The children sit at the festively decorated long tables.  Reception in Anna Home is heart-warming again. Some children sing songs for us and welcome us with short speeches. Maarten and I deal small presents that we took from Holland: colourful T- shirts,  shawls,  earrings,  chains and bracelets.  We enjoy the enthusiasm of the children.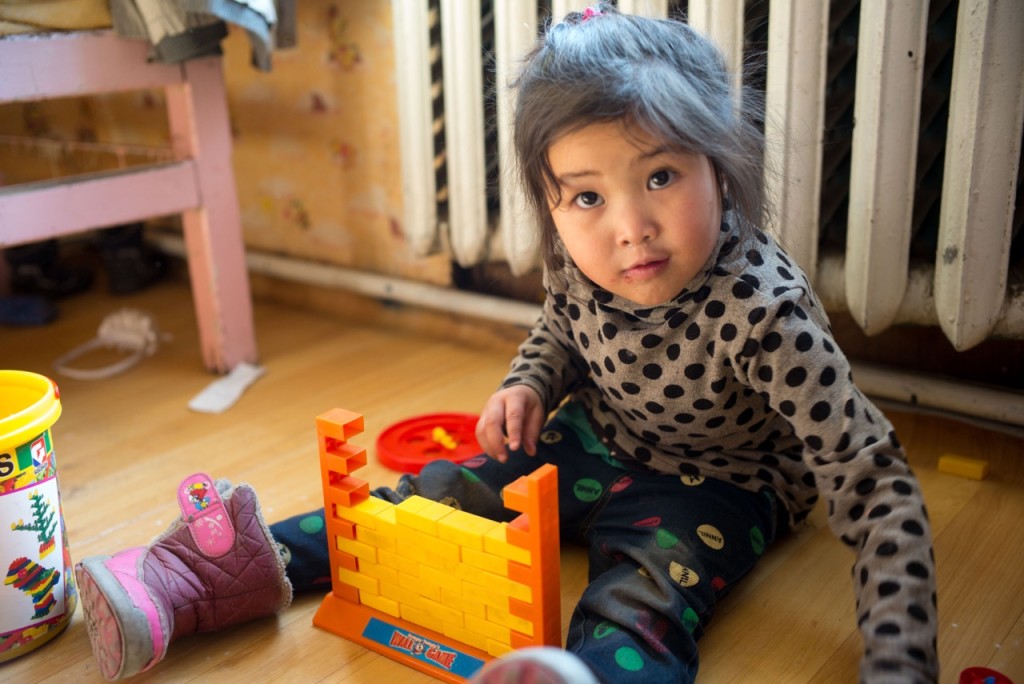 Again we notice how dedicated the teachers and Boldsaikhan are. When you stay for a week in Anna Home, you notice that discipline is fairly tight. The children are scheduled to make meals and on set times the others dress against the wintry cold, to go to school.
Maarten and I have a special mission. We prepare, together with Boldsaikhan, the renovation of the house. Two more rooms are needed. Also the bathroom and the toilet need a thorough overhaul. Work needs to be done on the heating system and on better insulation. Quite a project for Mongolian concepts. Maarten pays attention to it in this newsletter.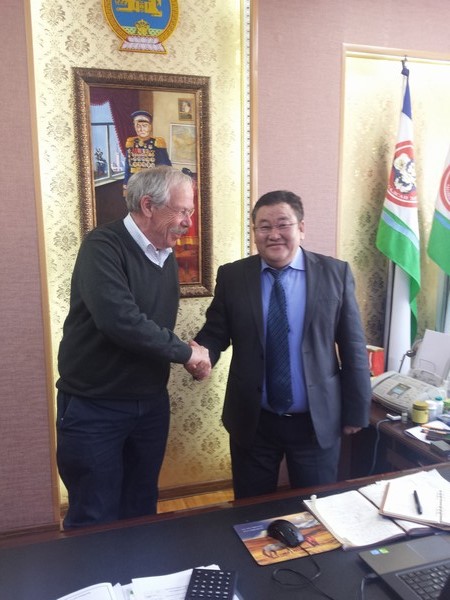 We hope that the building will be more future proof after the adjustments. As far as future is concerned it is important that Mongolian society takes responsibility for the care for children who are alone in life. We renewed the consultations with the Governor and the Mayor  about involvement of the Mongolian society with the future of Anna Home. Who knows, some money might come available this year.
.
.
.
.
The need of children for protection and safety will have to be met by Mongolian measures. We from The Netherlands can make a start and that is what we have been doing for 10 years now.  In 2006 Maarten and  Boldsaikhan began in the basement of building number 3. In June 2016 there will be a fresh and renewed house. A house in which the children feel safe and happy.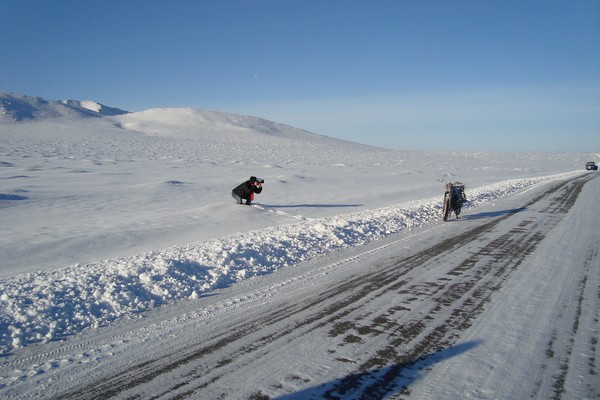 I found the visit to Anna Home very inspiring again. With lots of pleasure I practised my hobby of photography: photographing the children of Anna Home is a privilege.
Aart.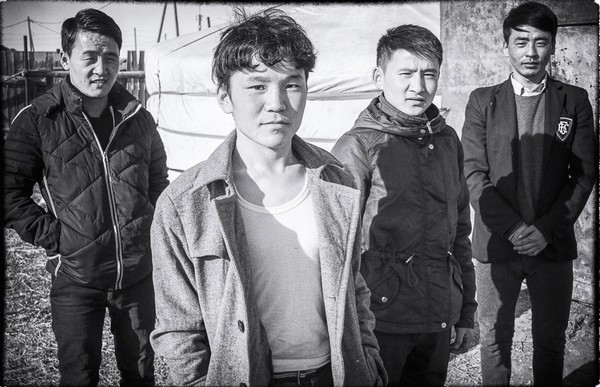 A day on the steppes
With two minivans all of us went out into the steppes. Let the photo's tell the story. Whenever you click on a photo, it will become bigger.
Encounters in Ulaanbaatar
Several times I wrote about Byambadavaa, third year law student now. He is well and will make it in life. But there are two more ex-inhabitants of Anna Home in UB with a beautiful story to tell. We met them extensively.
First there is Ganhuyg, around 23 years old now, a strong personality. He has a job as cameraman of the Mongolian Parliament. He works a lot in the city, but sometimes he goes out into the countryside to make a reportage. He has a real press card!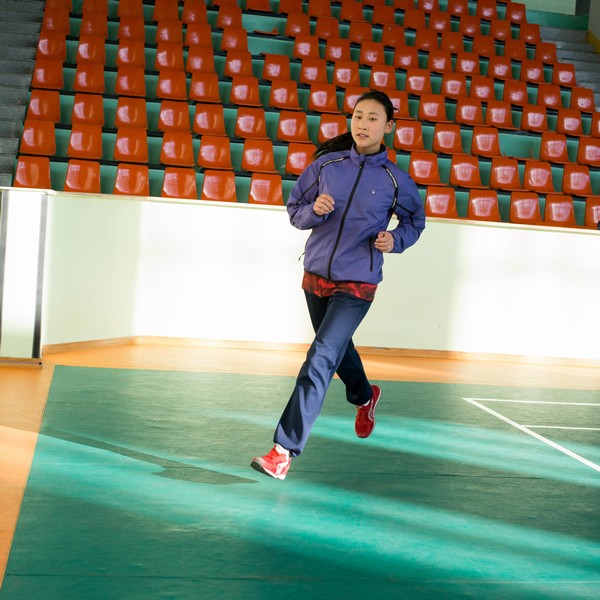 And Monkhzul runs. She won 20 medals last year in competitions in Mongolia and Russia. She is Mongolian champion in her age category. This year she will also run in South Korea. She is 16 and trains hard. We made an appointment during the Olympics in Tokyo.
.
.
.
Renovation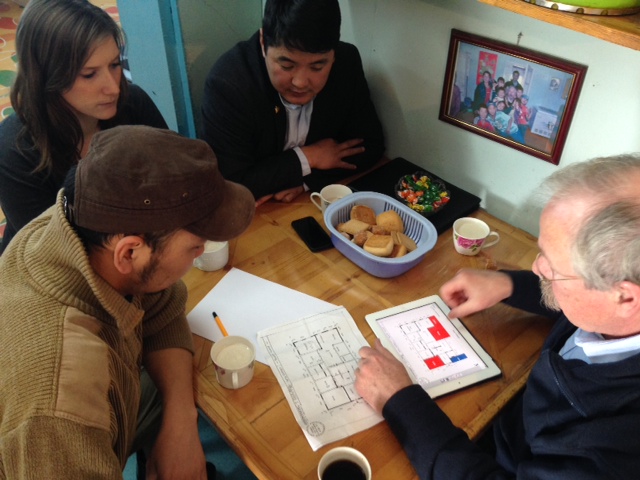 The most important goal of our journey was the preparation of the renovation of the house. The heating system will be improved in such a way that the whole house will be warm enough. Then a good room that was too cold up till now, can be used as bedroom again. Another room can easily be extended behind the house, to make it the second bedroom. And finally we will build a small room behind the building.
We made a contract with Tsolmon, a young and very precise worker. He made a detailed offer and we signed it with as an extra a penalty clause for late delivery. That was innovative for him, but he signed with a grin. That man understands it, I am sure!
If all goes well we also hope to install solar energy panels. We cannot pay that from the construction budget, but somehow we should be able to find a company in the West to sponsor this? This first full scale solar project in Choibalsan would be a terrific example for the rest of the city. The sun is always shining there, so it should be used better.
10 year anniversary
On July 9 we will celebrate that for 10 years now care is given to the children in Choibalsan who are left alone. Boldsaikhan began in the basement of the building I used to live in that time. Shortly afterwards the purchase of Anna Home followed. With 10 Dutch donors we will make the trip. The renovation will be ready by then. A big celebration with all the kids who have lived or who still live in the house. The two days after that we will all together celebrate Naadam, with horse races, wrestling and archery. In case you want to join us, let us know. There are just a few places empty.
For your inspiration a few of the beautiful photo's made by Aart during the horse race that we saw in February.
Maarten