This time a newsletter from Boldsaikhan:
Change of children in Anna Home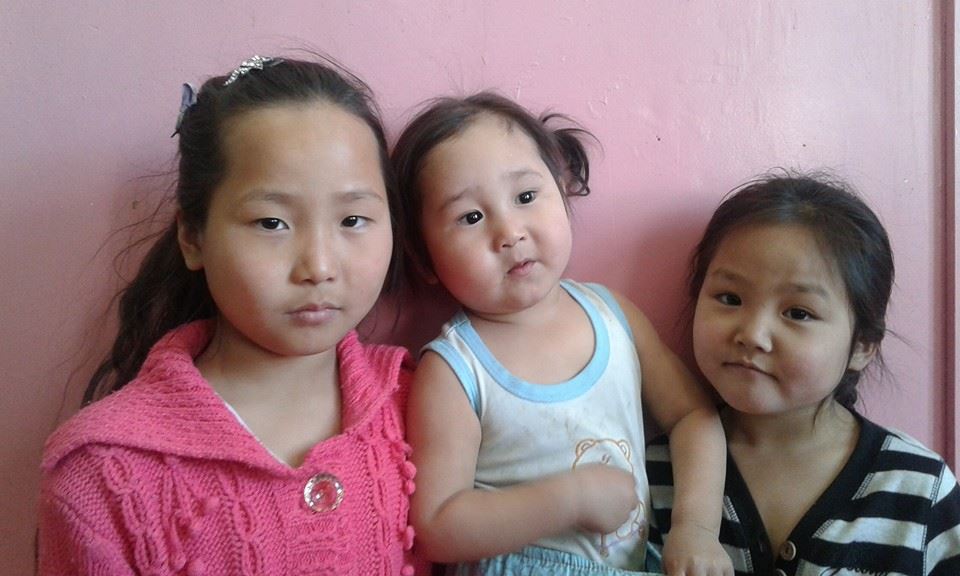 Three girls lived with their father, his wife went away a year ago. They had no house and they did not know the existence of Anna Home. But now they do! Uuganchimeg of 9 years, Tergelsaran of 7 and Bolderdene of 4 found a warm little spot. The three sisters stay together.
.
.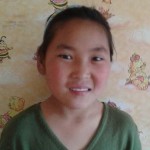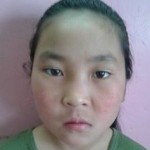 The Home has had, for a long time, much more boys than girls, but that is over now, because two more sisters came to stay. Uuriintuya is 11 and Uuriintsolmon is 9. Their mother has no work and so no money, she divorced her husband two years ago.
Real poverty brings these five girls to Anna Home. How bitter it may be to separate from a parent, they now have a place to live and learn. Where they have enough to eat and where they can go to school, giving them a chance to avoid the misery that the parents have to live in. Of course now it has to become clear if they are able to live in a big group of children, on a limited living space. Most children manage to do that, the other children welcome them. They know the circumstances the girls come from.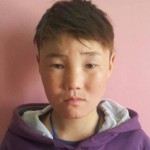 And then there is also a new boy, Naranbaatar, 12 years old. His father died some time ago, but now his mother died last month. The local government and an aunt brought him to Anna Home. And he is in school again, in class 6.
 .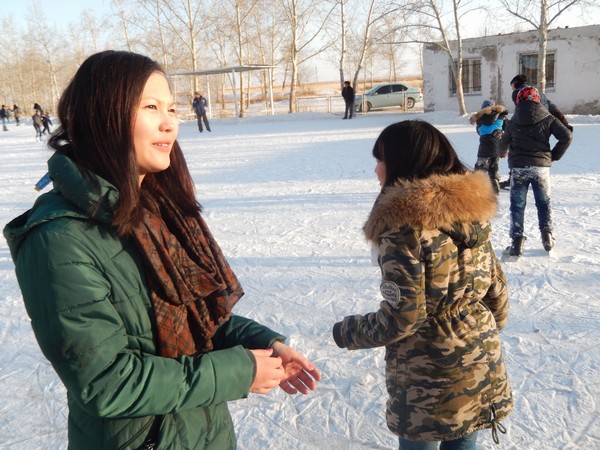 .
Namuuntsetseg left the house. She came five years ago, together with her two sisters, when their mother went into prison. When she came out, the two sisters went to live with the mother, but Namuuntsetseg stayed. Now the mother is very ill and she wants to help take care of her. We helped her a lot for her future and the door stays open for her. We understand her decision very well.
Also Monkhtsetseg has gone away. She was (for the moment) the last girl in the transition home. It was time for her to change, 20 years old. She is the girl who stayed with an American family in Ulaanbaatar for many years, which is why she is fluent in English. We will miss her, also as an interpreter. She now lives with her sister in the capital. She is the girl in the red jacker, on the far right of this photo from January.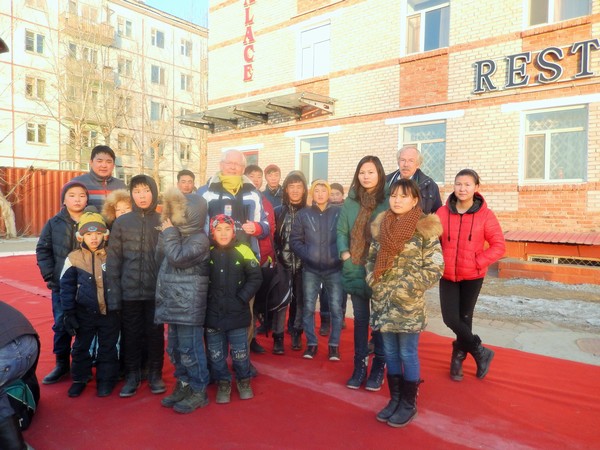 There are 22 children in the house and 4 boys in the transition home. Because 5 new girls came, we had to change the rooms. Our "teachers" and our "guards" do a great job and they teach the children a lot about life. We are grateful of the people in Holland and in Mongolia who make this possible.
Together with the local government we are in the process of finding out the number of children in the province of Dornod who need our help. For a while it looked as if the need was diminishing, but that is not the case. Some people don't know us and now that we worked on that a bit, suddenly 6 children turn up!
 

Painting
During the spring holiday of the children, there was time for some maintenance. Together we worked on the "training room". Some repairs of the walls and a lot of painting. Especially the last was fun for the children. With the help of Peace Corps volunteers a great rainbow came onto the wall. In that room, last week there was an exceptional meeting. Doctors from district 4 of Choibalsan came to teach about health and how the children themselves can  take care of that. They gave us books and posters, like this one with Ebola on it. They promised to come back to see how it all works out.
Lessons
We have a computer teacher again. Since we have Internet the children spend much time on Facebook and they make many friends. They understand more and more of it. Ganbaatar and Altantulag have got the responsibility for the maintenance of the computers, which was an idea of Joost, the friend of Maarten who visited us in January. It works fine and it gives them a sense of responsibility.
There also is a carpentry teacher. Some children like to repair tables and chairs. Hopefully they will soon make a doghouse. Our two dogs live outside and in our cold climate a small house would be great for them.
Our student in Ulaanbaatar, Byambadavaa, tells us that the second year of his law study is difficult and that he works very hard. There is a lot of pressure on him to finish his year well. And in the weekend he learns English. He writes us that he is very grateful that his sponsors make this possible for him.
.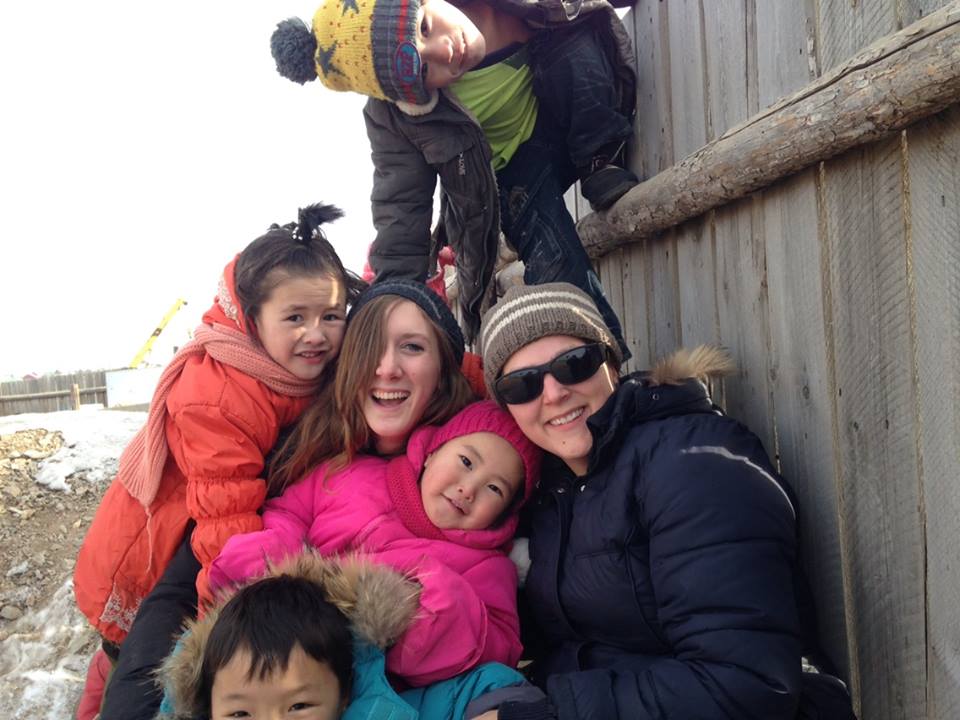 And last but not least: the group of Peace Corps volunteers is very active. They teach English every week, sometimes together with nice games.
Boldsaikhan